Appassionata is a family run fractional ownership business, offering 1/10

th
(5 weeks) shares in luxury properties in Le Marche, Italy.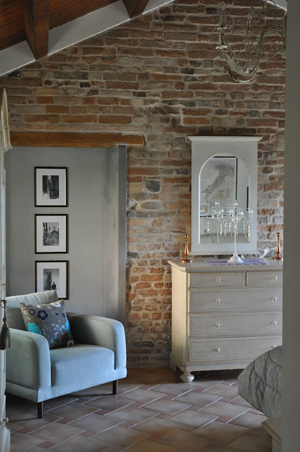 This inspiring venture was created by entrepreneur, Michael Hobbs, and his wife, interior designer, Dawn Cavanagh-Hobbs, in 2007. Along with help from their daughter, India and husband Charlie they have found the perfect balance, a business they love in a country they adore.
"We want to offer owners a share in our idyllic properties, where families and friends can get together and share a piece of paradise, a place where memories are made."
The best advocates of Appassionata fractional ownership are the owners, they are a very discerning group, lovers of Italy, and in particular Le Marche, and are laying down the most amazing memories in this place they now call home.
"Heaven on earth, one of the best decisions we ever made" Chris and Deb Everard, owners in Casa Tre Archi.
"We saw the Sunday Times article in 2013, hopped on a plane, fell in love with Leopardi, and went ahead with purchase without any delay. Everything was superbly documented, making clear what our rights and responsibilities are, and making our decision an easy one. We have now had two spells at Leopardi, and they have only convinced us that our decision to buy was absolutely right. The Hobbs family are delightful, and are responsible for the exceptional quality of what Leopardi offers, and for making sure that everything is in perfect shape on arrival. We've also had problems, nothing to do with Leopardi, and they have come to our aid to help us out. We cannot recommend too highly either the property or the family." Tony and Jean Morton – Owners Casa Leopardi 
"It's quite amazing what some Googling around will do. I hadn't even realized we were looking, until Appassionata found us. Random keystrokes and Wham!, we were flying to Rome. We love Italy and knew bits of it, but this time, we drove straight across the boot to the Adriatic, with no idea where we were going or what we were doing. What we found was an astonishing combination of land, sea, sun and history, colliding with culture and casual sophistication. If Rome is ridiculous, Montefiore dell' Aso is sublime.
Where Tuscany and Umbria have been discovered, Le Marche has not. Therein, lies its appeal.
Casa Giacoma and Casa Leopardi are two – one of a kind – properties. The setting is tranquil and eye wateringly pleasant. From the glorious silence to the constantly changing light, it is captivating. Within each of the houses, the attention to detail in furniture, fittings and accouterments is thorough. The look and feel blends sturdy with functional while simultaneously elegant. Dawn and Michael have done an exceptional job creating a sumptuous, welcoming ownership experience, without ostentation. India and Charlie fill in the blanks for you to fully embrace your time as an Italian homeowner. They have put the Ah! in Appassionata.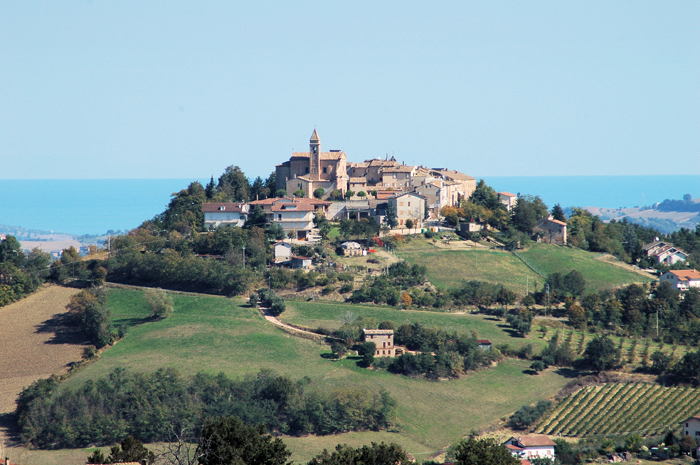 This extends from arriving to an already stocked fridge full of requests, to stress dissolving rainforest showerheads and polished cotton bedding. For five glorious weeks of annual escapes, this mecca for Italian living graciously accepts and restores you before sending you back to your non-Italian life, reinvigorated.
From morning swims at sunrise to cocktails at sunset, you will overlook seascapes, sunflower fields and majestic mountains on the distant horizon. Steeped in history, further wonderful experiences await. You  cannot help but love the food, the wine, the restaurants and the markets but images of our daughters and a recent fresh pasta making lesson in our farmhouse kitchen at Casa Leopardi lingers even longer.  We have found a very special place to lay down memories………..Ah!-passionata!" Deborah Gale testimonial – owner in Casa Leopardi:
Call India Hobbs-Mauger on 00393315413225 or please email her on ifh@appassionata.com to help arrange a discovery trip, or visit our website to read more about the Appassionata family, we look forward to meeting you.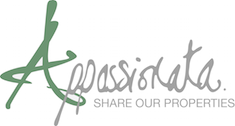 Fractional Ownership
,
Italian businesses
,
Le Marche
,
My Italia
,
Property