Sweet and natural, honey is a store cupboard staple, perfect for spreading, drizzling and cooking. Here are some Italian varieties – and they're not just for desserts and cakes
Raw honey is said to be packed with health-giving qualities and the cure for many ailments from hangovers to colds. Give your immune system a boost with a teaspoon in hot water or dab a little on small cuts and grazes, as its antiseptic qualities will soothe and heal. Moving on to the flavour of this power-packed natural product, you'll discover that it comes in many different styles and textures, including the monofloral variety – made from the nectar of just a single species of flower.
Here we have gathered seven fine Italian examples for our taste test, hailing from Piedmont in the north right down to Sicily, and the flavours of this many-hued ambrosia were a revelation. When you consider the amount of work the bees do, painstakingly gathering minute amounts of nectar and transforming it into honey in the hive, it makes you appreciate the merits of this wonderful natural product even more…
1 – Seggiano Sicilian Carob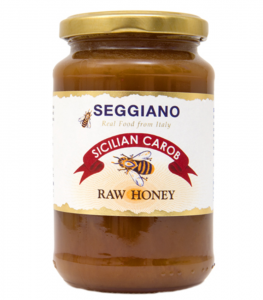 From Seggiano

Price £11.20 for 500g

Don't be fooled by this Sicilian honey's thick, fudge-like texture; it's smooth and easy to spread. Rich with the aromas of carob and chocolate, the flavour will surprise you with its hints of caramel toffee alongside the rich sweetness
2 – Linden Tree 'Tiglio' Honey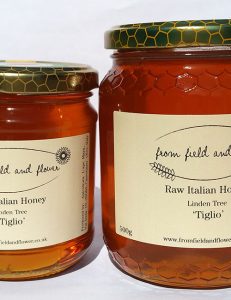 Price £7 for 250g

Don't be fooled: this lightly set honey might be pale but it is very interesting – full of sweet flavours from hints of caramel to flowery, citrus notes – a nod to its lime tree provenance. Its sweet charms were a hit with all the panel.
3 – Melbio Organic Chestnut Honey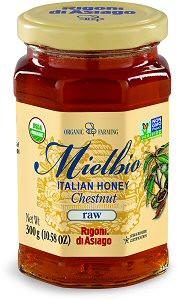 From Something Italian
Price £4.95 for 300g

Luxuriously runny, we spooned out this aromatic, auburn-hued honey. Not super-sweet, it is nutty and woody with a slightly bitter 'amaro' finish which surprised some of the panel, but definitely worth acquiring the taste for.
4 – Sicilian Wild Carrot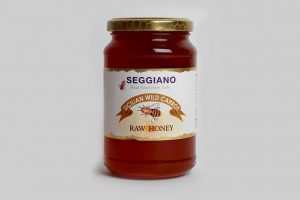 From Seggiano

Price £11.20 for 500g

Also from Seggiano, this rich set honey is from bees in remote wheat fields in Sicily where the wild carrot flower grows. Initially sweet in the mouth, there's a delicious acidic balance to the honey that develops gradually.
5 – Miele di Galatrona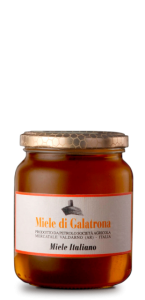 From Liberty Wines

Price £13.99 for 500g

This delicate amber-coloured wildflower and acacia honey is produced in the Petrolo vineyards of Tuscany. It's softly set with a pleasing sandy texture, and the flavour – well, we all loved the well-rounded sweet and fruity notes. 
Tags:
Honey
,
italian honey
,
Products