The Cinque Torri (the Five Towers) stand in the eastern Dolomites, reaching an elevation of 2,361 metres above sea level, with a prominence of 140 metres…
In the winter, this is skiing country – the resorts of San Vito di Cadore and Cortina d'Ampezzo are within striking distance of here – but in the summer, the Cinque Torri attract rock climbers.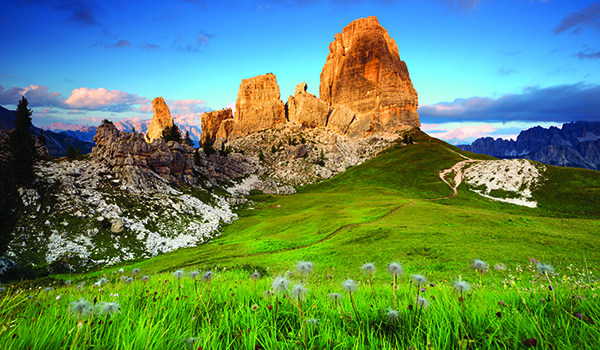 The highest one, the Torre Grande, is the big challenge, with routes on its north, south and west sides, but there are climbs on all five. As in much of this region, the Cinque Torri were the site of fierce fighting during World War I and people also come here for those historical itineraries.