A steady plume of smoke and ash continues to spew from Mount Etna- Europe's highest active volcano. But can we expect another major eruption?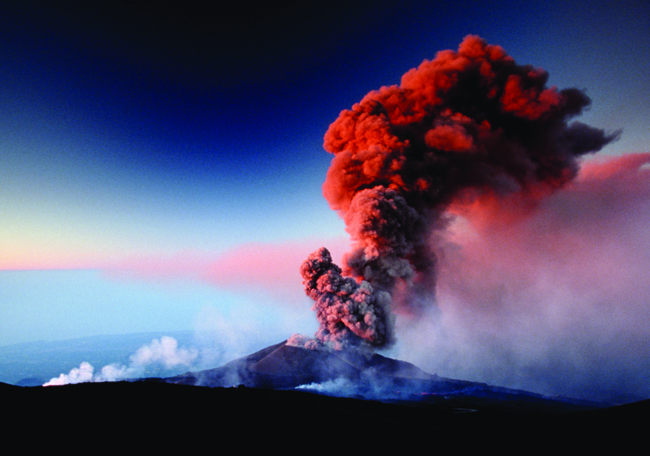 Although it's the tallest volcanco in Europe, it's pretty difficult to say just how high Mount Etna actually is. With each eruption its height changes – and it erupts often. Currently it stands around 3,330 metres at its summit, pictured here. Although major eruptions are rare (only four – in 475BC, 1169, 1329 and 1381 – have seen lava reach the sea, around 15km away), they are regular, with smoke, ash and lava issuing forth from the four live craters on an almost weekly basis.
The vast majority are minor, with limited lava flows, though in 1992 the lava was sufficient to threaten to level the town of Zafferana Etnea. Surprisingly, the lower slopes of the mountain are covered with vibrantly coloured flora and fauna. There are oak, stone pine, birch and beech trees, while frogs, toads and turtles live in the streams and ponds of the mountain's forests. There are even snakes and porcupines, plus a number of wild cats.
Visiting the volcano is possible, with tours (maximum of ten people) to the craters costing around €8 per person.
Tags:
Etna
,
Photos
,
Sicily
,
Viewpoint