Vibrant Verona, hidden Rome, classic pasta recipes and much more

I'm pleased to announce that the latest issue of Italia! is on sale now, available to buy online and from stores across the UK! You can also download the digital edition for Apple devices or online /Android/ Windows 8 devices.
In our September Issue 142, we visit Piedmont, where the property market is looking good, and Capri, to enjoy Nina Parker's recipes! 48 Hours in Verona will convince you there is even more to this enticing city that its iconic amphitheatre.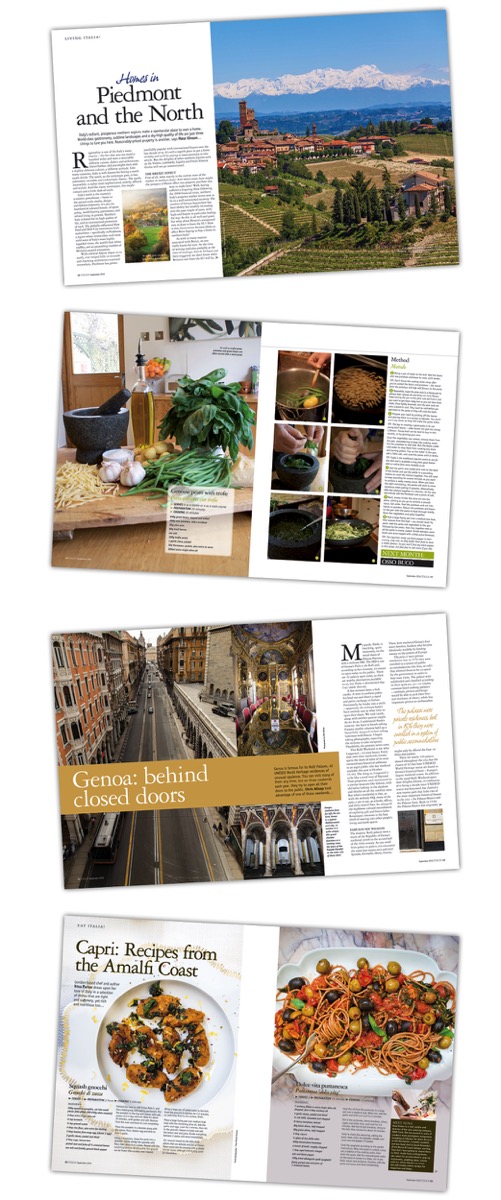 As always we have some brilliant features, including recipes from culinary master Antonio Carluccio and historical tales from Italia! expert Joe Gartman! We hope you enjoy this issue!
This month Tom Alberto Bull uncovers how Brexit has been received by Italians and what it might mean for the future of Italy. Also we go behind closed doors in Genoa famous for its 42 UNESCO World Heritage residences of unusual opulence.
Relax by reading about five of the most peaceful retreats in Italy taken from Alastair Sawday's new book Special Places to Stay: Italy.  Gather up some top tips with Antonio Carluccio as he offers a complete guide to pasta sauce. And finally: peppery, refreshing and full of goodness, 4 Takes on Watercress including gnocchi and risotto recipes to feast on!
As always, all this and much, much more. Don't miss out on your copy – you can order online here or download the app for your Apple or Android device.
We really hope you enjoy the latest issue of Italia!
Best Wishes
Amanda Robinson 
Editor, Italia! Magazine
Tags:
Italia
,
Italia Magazine
,
Italy
,
Magazine
,
new issue
,
On sale
,
On Sale Now
,
September