I'm pleased to announce that the latest issue of Italia! is on sale now, available to buy online and from stores across the UK! You can also download the digital edition for Apple devices or online /Android/ Windows 8 devices.
In our October issue, 131, Fleur Kinson writes about Homes In Puglia and how the property market is hotting up in the region. Sara Scarpa introduces us to the little-known city of Vicenza. Lorenza Bacino gives us 10 Things To See And Do On Lake Garda and Rosalind Ormiston takes us Walking Through History exploring the land of Montalbano. 
Also in this issue, Joe Gartman visits Keats' house in Rome, Chris Allsop tries out a new app that opens up Le Marche's stunning hinterland and Fleur Kinson guides us through the practicalities of Renting A Home In Italy. Don't miss Gilly Turney's celebration of 40 Years of Giorgio Armani Style either!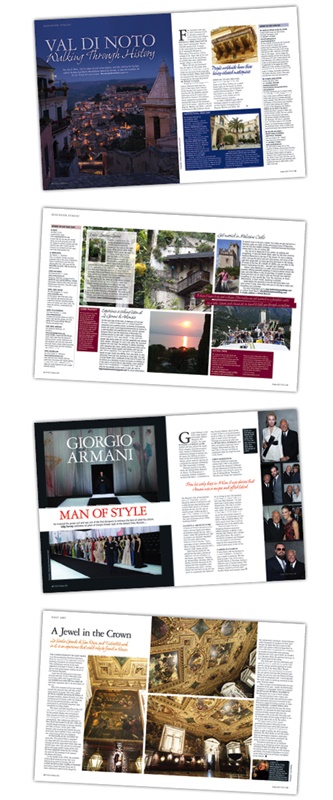 In our recipe section we bring you Secrets From Salvo's Kitchen in Leeds. Ponto! brings you five quick and easy midweek meals and I taste a range of Tuscan Whites. We also have Four Takes on Pheasant and put some of the best balsamic vinegars on the market to the test.
As ever, all this and much, much more. Make sure you don't miss out on your copy – you can order online here or download the app for your Apple or Android device.
We really hope you enjoy this issue of Italia!
Best Wishes