Let us introduce Italia! May Issue 138 which is on sale now, this month we explore how Sardina has changed but the soul still remains…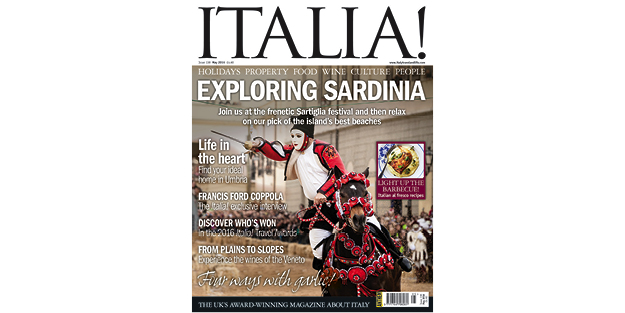 I'm pleased to announce that the latest issue of Italia! is on sale now and available to buy online and from stores across the UK! You can also download the digital edition for Apple devices or online /Android/ Windows 8 devices.
In our May Issue, 138, Fleur Kinson uncovers the very best of Sardina's coast and in Western Sardina we visit Oristano's colourful carnival: La Sartiglia. We also indulge in a few recipes from Ben Tish's new book; Grill Smoke BBQ, such as hot smoked butternut squash and slow-cooked chicken legs with polenta, gorgonzola and oregano.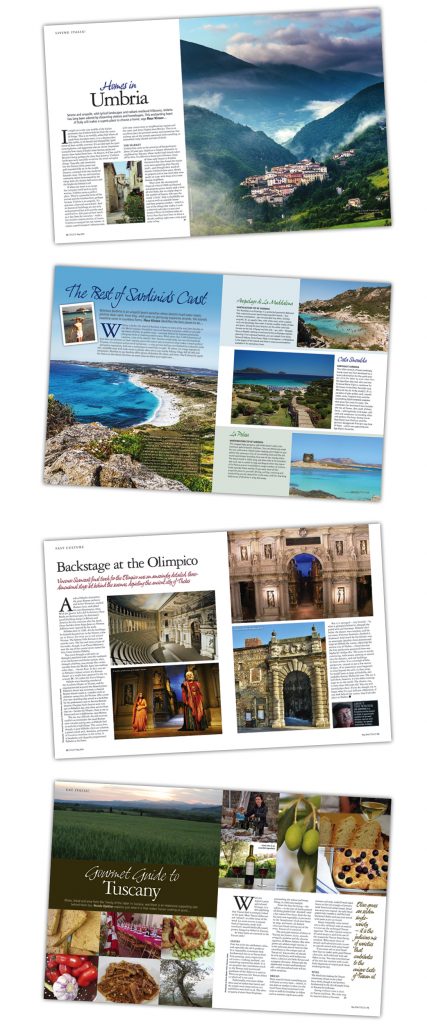 Also in this issue, the Reader's Photo Competition, featuring some incredible scenes and shots from our loyal readers. Our team select the very best places to visit, museums, beaches and much more, discover the best of Italy in the 2016 Italia! Travel Awards. James Miller speaks to one of the biggest names in movie making history, Francis Ford Coppola, famed for his Godfather trilogy.
In our recipe section we have a gourmet guide to Tuscany. Pronto! brings you more quick-and-easy Italian meals for two and we reveal the best Italian Salami, a staple in in any Italian diet. Finally, from robust reds to subtle prosecco wines we learn why the northeastern region of the Veneto has it all.
As ever, all this and much, much more. Make sure you don't miss out on your copy – you can order online here or download the app for your Apple or Android device.
We really hope you enjoy the latest issue of Italia!
Best Wishes
Paul Pettengale
Editor, Italia! Magazine
Tags:
Italia Magazine
,
Italia Travel Awards
,
Italy
,
La Sartiglia
,
Magazine
,
May
,
readers' photo competition
,
Sartiglia
,
The Godfather