Click HERE to order the new issue of Italia!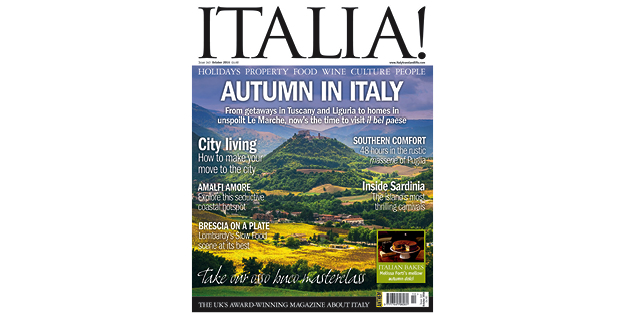 In the last few days of creating the October Issue, we were struck by the terrible news of the Italian earthquake. We do know that there is a difficult time ahead and our hearts go out to everyone affected, and all our dear friends and family in Italy. If you would like to help, you can donate via the Red Cross in the UK: www.redcross.org.uk/Donate-Now/Make-a-single-donation/Disaster-Fund.
We continue to celebrate this wonderful country of contrasts through our pages, taking a trip to Puglia and embarking on a gastro tour of Lombardy. Meanwhile Joe Gartman discovers a secret garden in Florence! All this, plus indulgent autumnal Italian bakes, olive oil and Parmesan recipes, Chianti Classico wines and much more.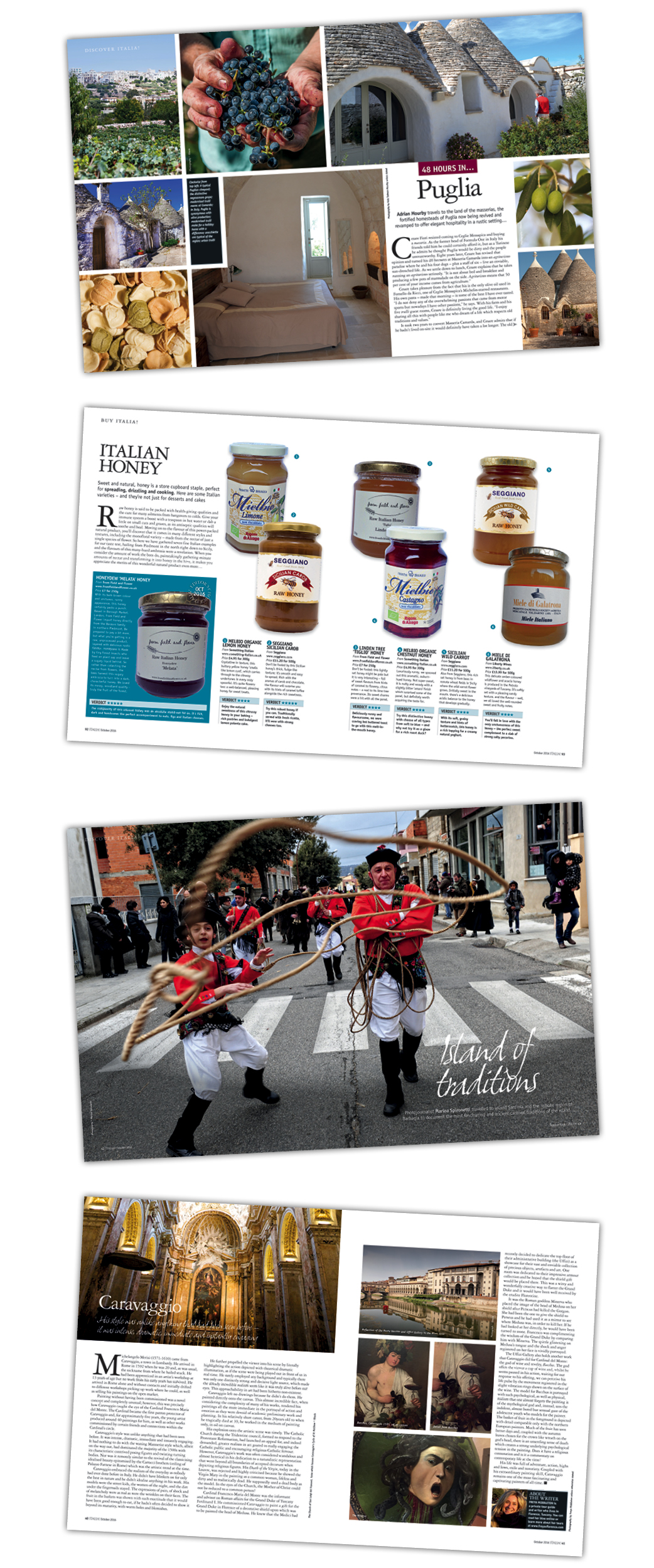 We always love to hear about your trips to Italy and see your favourite snapshots so hashtag #ItaliaMoments or send us your photos on our Facebook page.
As always, all this and much, much more. Don't miss out on your copy – you can order online here or download the app for your Apple or Android device.
We really hope you enjoy the latest issue of Italia!
Best Wishes
Amanda Robinson
Editor, Italia! Magazine