In our August issue, 129, Sally Fitzgerald spends 48 hours in Matera, exploring the ancient city at the heart of Basilicata and its increasingly famous Sassi. Laura McLean takes a five-day gourmet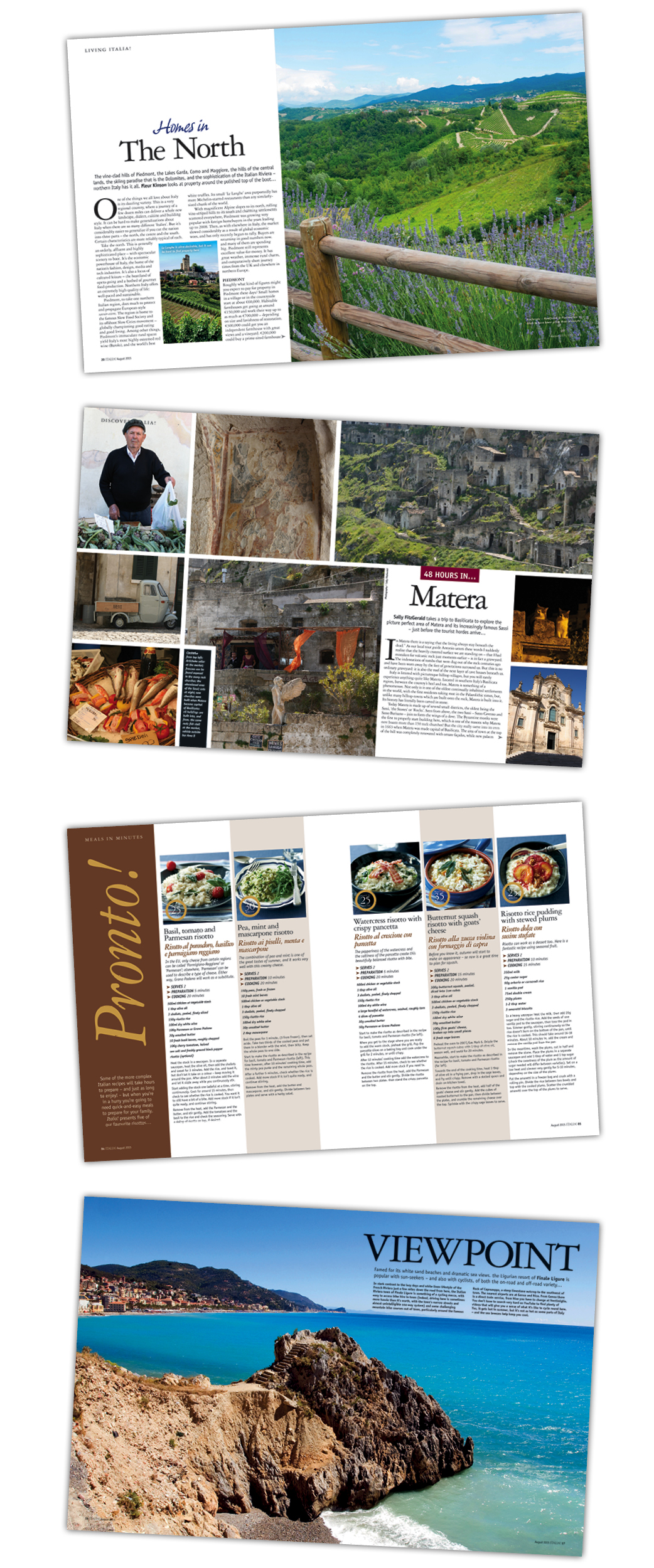 trip the Amalfi Coast to discover the finest food in the best locations. Catherine Sidwell walks south in Florence, through the Oltrarno to Pitti Palace to explore the Boboli Gardens. And Fleur Kinson looks at Homes In Piedmont and The North…
Also this issue James Miller meets Nicoletta and Gioacchino, the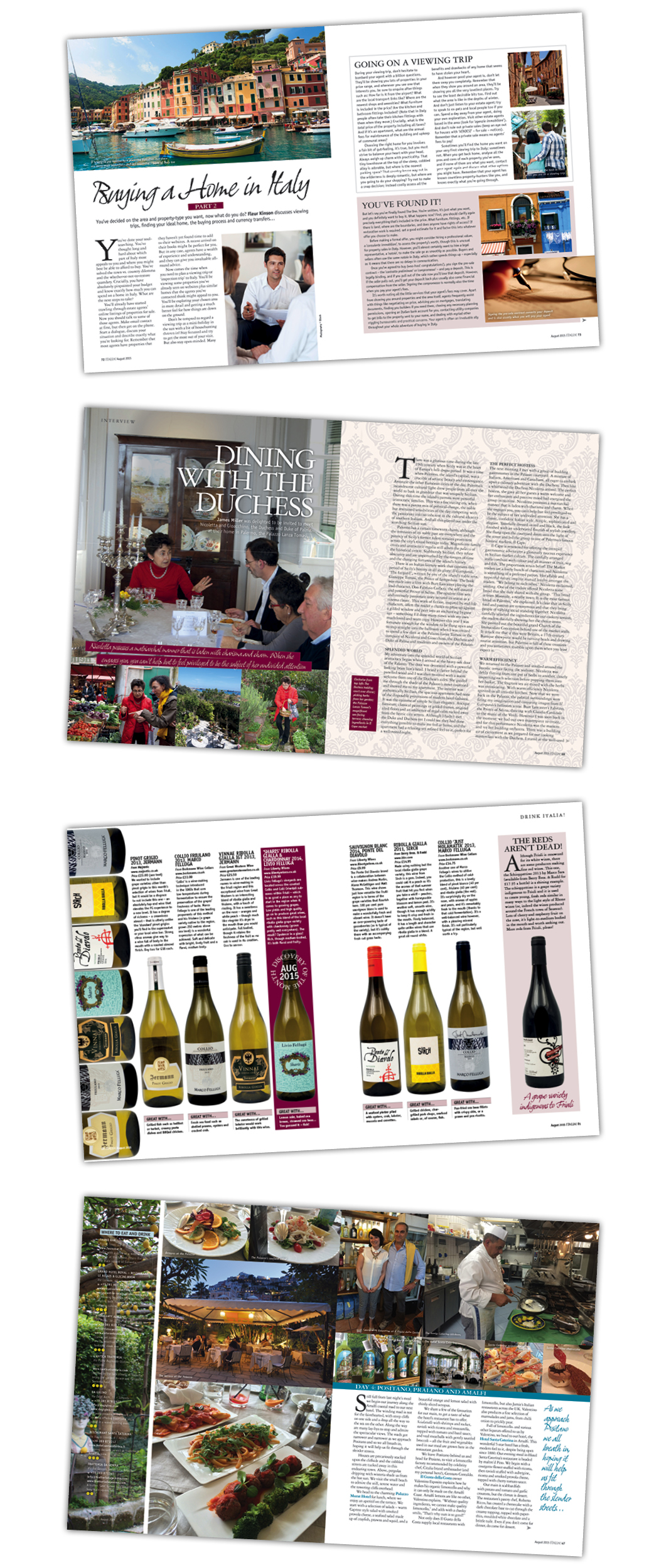 Duchess and Duke of Palma, at their home in Palermo, The Palazzo Lanza Tomasi. Freya Middleton writes about the gondola and Joe Gartman introduces Frederick Stibbert, a collector and admirer of the accoutrements of war.
In recipes we bring you Classic Italian Recipes – three dolci and one classic Italian cocktail. PRONTO! brings you five quick and easy risottos and Paul Pettengale tastes a range of Friuli whites and reviews the best dried pasta. As always, this and much, much more. Make sure you don't miss out on your copy – you can order online here or download the app for your Apple or Android device.
We really hope you enjoy the latest issue of Italia!
Best Wishes