The world was once a daunting place, an expansive challenge to navigate, where travelling was much harder; you had to be good at reading a map, adept at overcoming language barriers and spend hours planning your next move. Today, it is a different story as an ever-increasing number of us set off on adventures to chart new territories in places that once seemed out of reach.
Before we start…
Now that Covid vaccinations are progressing well the world is slowly starting to open again for some well-deserved travel experiences. Italia! have partnered with Travel Department to help you fall in love with Italy again in 2022.
We also have the exciting news that Travel Department are delighted to offer readers of Italia! an exclusive extra discount of £50pp* on any new 2022 Italy holidays of 7 nights or more by using the code: VP-ANTHEM50.

From the stunning Lakes of Garda, Como and Maggiore in the north to the beautiful scenery of Sicily in the south and taking in the rich cultural heritage and beautiful surroundings in between, there really is something for everyone in Italy.
Your holiday is a very special time, and Travel Department craft the itineraries to make sure that you get the most enjoyment. The world is continuously changing, and they have been adapting to make sure that they deliver the best experience for you. Their priority is to bring you a wonderful experience safely. So, when you book with Travel Department, you can do so in the knowledge they'll look after you every step of the way. More information can be found here and should you have any questions about a country's travel requirements, these can be found here.
Charting new territory is also influenced by the ever-expanding choice of escorted tours on the market. An escorted tour is one of the best and most flexible ways to get to grips with a new country. With the helping hand of an expert guide who can show us the way, we get to uncover hidden gems and break down all sorts of cultural and language barriers. That is why Travel Department was created over 20 years ago. The company organises tours from Ireland to more than 140 destinations worldwide, with flights, accommodation, transfers and guided excursions all included. There is an incredible choice of holidays to choose from, making it so much easier to explore the world.
The changing faces of escorted tours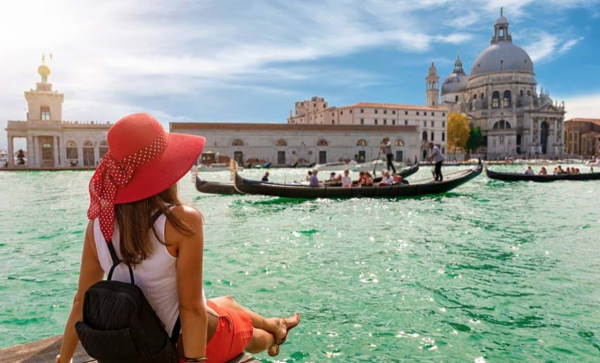 The idea of an escorted tour can conjure up images of packed, sweaty coaches filled with people that ramble through overcrowded tourist spots with stop-offs in overpriced hotels, but today's tours are much more sophisticated and diverse. There is something for every traveller.
Escorted tours aren't always about "doing", sometimes they're as much about relaxing and soaking up local culture too. Culture vultures can enjoy a city break, stay in a carefully selected hotel and enjoy half-day tours that allow you to get your bearings. You can immerse yourself in the city, soaking up its history, sampling its cuisine and visiting museums, galleries and attractions (while bypassing the queues). You'll enjoy some "me-time" but you'll also have the benefit of sharing your experience with like-minded people.
Enjoy the benefits without the stress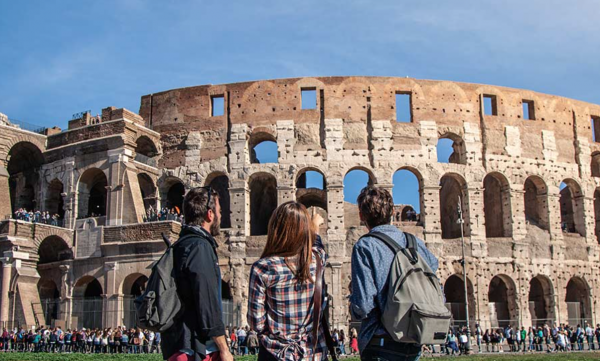 With an escorted tour, you can get out of your comfort zone and embark on a long-haul adventure without the hassle of planning the trip. Attempting to organise a spiritual journey through India, a road-trip through North America or unpacking the highlights of South America in a two-week trip by yourself could be a costly and logistical nightmare. An escorted tour, however, will take care of everything. All you have to do is show up. With an escorted tour there's minimal planning stress and you only need to pay once. You won't have to pore over foreign train timetables or scroll through hotel comparison websites – your tour operator has already done the hard work for you. They'll make sure every transfer and check-in goes through without a glitch. And if something goes wrong, they will know exactly what to do. As accommodation, transfers and excursion prices are all included in the main price of the tour, you can also budget more effectively. Tour guides and some meals, along with entrance fees to attractions, are usually included too.
Authentic insider information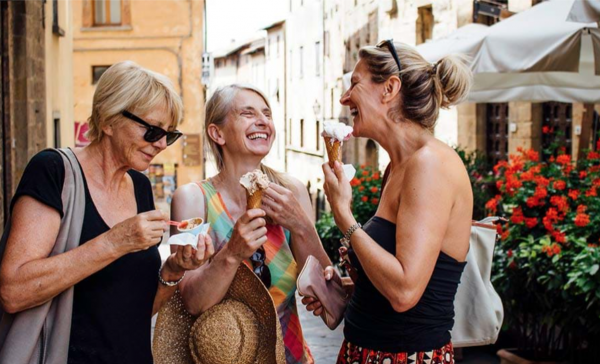 Escorted tours can also give you a more authentic travel experience. Travel Department have spent years perfecting their itineraries with tried and tested research so you can trust them to put together a worthy schedule. Travel Department only hire locals or experts with a wealth of local knowledge to give you the best and most authentic insider information. They have inspected every hotel, bar and restaurant, understand everything about the area and they've thought carefully about the diverse needs of travellers to bring together the very best of each destination, ensuring you don't waste a moment.
They can steer you towards the best restaurants (that aren't always in the guidebooks), quirky side street cafes and introduce you to the most interesting local characters. That sense of authenticity allows you to get under the skin of the place and it means that you won't just come away from your trip with just a few touristy snaps on your phone. Instead, you'll have a deeper appreciation for the destination.
Find some time for yourself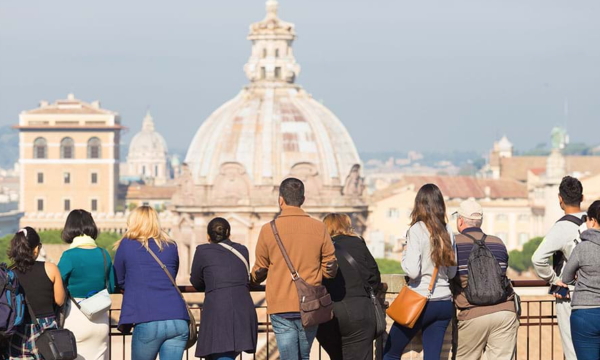 Escorted tours aren't all about sticking to a schedule either. Touring itineraries factor in plenty of time to yourself, with the flexibility to spend the afternoon sipping coffee at a pavement cafe, meandering through a city to see what you come across or adding extra time before or after the tour to create a holiday of your own. It also provides you with the opportunity to make new friends. Tour operators curate trips for a range of different age groups. It is also great for solo travellers. You will meet like-minded people along the way who you can share your experiences with. Sometimes fellow travellers get along so well that they even arrange to meet up after the trip or go on another escorted tour.
So, if you have been planning an adventure for 2021 there's no reason why you shouldn't join an escorted tour. You will enjoy the trip of a lifetime without any hassle. Travel Department are the experts in guided travel, with over 20 years' experience perfecting tours to more than 140 destinations worldwide. Holidays include flights, accommodation, transfers and guided excursions. Their friendly and knowledgeable local guides will accompany you throughout and be on hand to offer local knowledge and insight into your chosen destination.
With 25 years' experience perfecting tours to 100 destinations worldwide, Travel Department's escorted holidays typically include flights, accommodation, transfers and guided tours. They carefully plan your trip, so you experience the best holiday highlights accompanied by a friendly local guide. With Travel Department you see more!
Travel Department is one of Europe's leading escorted tour operators with over 25 years' experience of crafting beautifully curated, inspirational itineraries to worldwide destinations, all accompanied by expert local guides. They offer a wide range of guided group holidays from City Breaks to Solo Travel to active and adventure holidays (including Walking, Yoga and Photography holidays) with their sister brand, TD active Holidays.
With multiple departure airports across the UK, you can fly from from Aberdeen, Edinburgh and Glasgow in Scotland. In Northern Ireland they fly from Belfast (plus Dublin and Cork) and for passengers from the South they depart from Bristol and a range of London airports.
The mood is upbeat, friendly, and light-hearted with conversations, storytelling, and sometimes even a little singing and dancing extending late into the evening. It makes for a fun, inclusive group where everyone feels welcome.
Travel Department's escorted holidays typically include flights, accommodation, transfers and guided tours. They carefully plan your trip, so you experience the best holiday highlights accompanied by a friendly local guide. With Travel Department you see more!
Tempted? Get your exclusive Italia! reader discount of an exclusive extra discount of £50pp* on any new 2022 Italy holidays of 7 nights or more by using the code: VP-ANTHEM50.
Tags:
Holidays
,
Italia
,
Italia Magazine
,
Italy
,
Italy Travel
,
Travel