Discover Lake Como and you'll see why Michelle Jackson, The Novel Traveller, felt like a celebrity when exploring one of the most popular destinations in Italy with Travel Department.
Before we start…
Now that Covid vaccinations are progressing well the world is slowly starting to open again for some well-deserved travel experiences. Italia! have partnered with Travel Department to help you fall in love with Italy again in 2022.
We also have the exciting news that Travel Department are delighted to offer readers of Italia! an exclusive extra discount of £50pp* on any new 2022 Italy holidays of 7 nights or more by using the code: VP-ANTHEM50. Offer applies to ALL NEW BOOKINGS for 2022 Italy Holidays of 7 nights or more booked before 31st December 2021.
Travel with confidence:
Your holiday is a very special time, and Travel Department craft the itineraries to make sure that you get the most enjoyment. The world is continuously changing, and they have been adapting to make sure that they deliver the best experience for you. Their priority is to bring you a wonderful experience safely. So, when you book with Travel Department, you can do so in the knowledge they'll look after you every step of the way. More information can be found here and should you have any questions about a country's travel requirements, these can be found here.
The stunning turquoise waters of Lake Como are as dazzling as the stars who flock there to escape the limelight. What better way to enjoy the mountains that sweep down to this lake than in the comfort and style of a film star while exploring the region. Holidaying in Lake Como has been popular for the wealthy and famous since Roman Times, more recently some of the best-known A- listers have owned homes on its shores, from Madonna to Richard Branson and Sly Stallone to Gianni Versace. A glimpse of George Clooney may not be included in your itinerary but you will be treated like a VIP with the expertise of Travel Department's Italian holiday guides.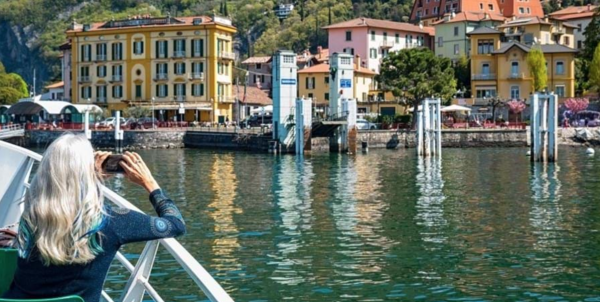 After you've settled into our carefully chosen accommodation, the guides ensure that you get to explore Lake Como in VIP style and begin with a private boat trip bringing you up close and personal to the jewel-like mansions scattered along the shoreline. George Clooney's twenty-two room Villa Oleandra in Laglio is just one of the many stunning homes you can savour and enjoy on the tour.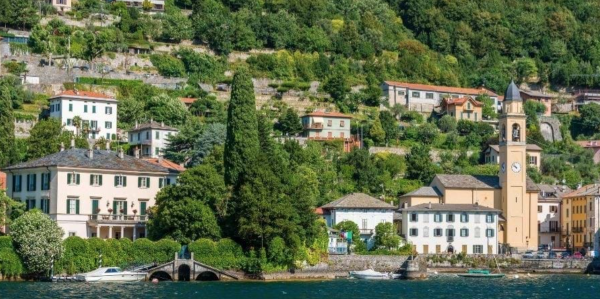 Known as the Pearl of Lake Como, the town of Bellagio is where you'll stop off and be given plenty of time to do some dazzling shopping and find that perfect gift or memento to bring home. You might even brush shoulders with the cognoscenti in one of the cafés at the lively Piazza San Giacomo. The stunning architecture and villas are steeped in history and Travel Department's guides can't wait to share their stories with you. As always free time is an important part of their Italian holidays and meandering the waterfront of this scenic town will be a highlight for some of you.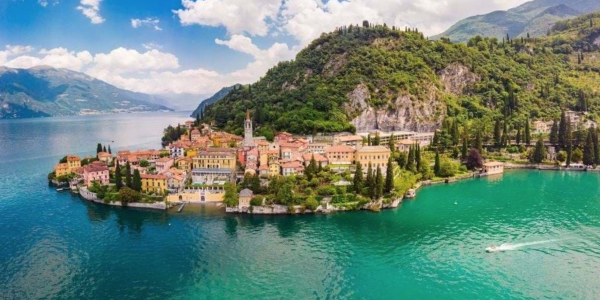 Lake Como is close to the city of Milan, best known as the hub of Italian fashion and home to the world's oldest shopping mall the Galleria Vittorio Emanuele II. Discover the best of Milan with the guides on a day long excursion to this eclectic city and get to see the highlights in comfort and style, most notably see the stunning exterior of the cathedral in the Piazza del Duomo. While the prices in the shops may well be worthy of film-star salaries, the guides will be happy to show you how to enjoy the best of Milan like a local.
Those of you who enjoy art and especially the Renaissance might like to pop into see Da Vinci's Last Supper in the former Dominican Convent of Santa Maria delle Grazie. After spending your day in majestic Milan you'll be whisked back to the slower-paced shorelines of Lake Como – just like celebrities.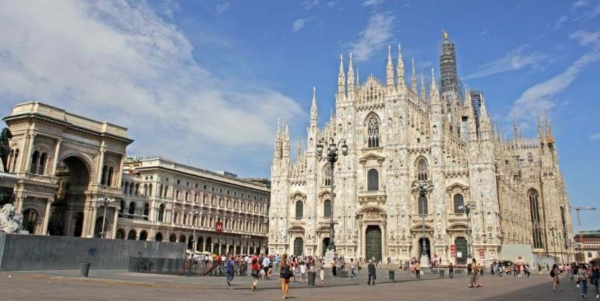 Travel Department has used their 25 years in business to gather some of the most exciting experiences for you and their Lake Como itinerary enjoys an amazing train ride through the Swiss Alps on the Bernina Express. This journey will take you on the single-track railroad from Poschiavo to Diavolezza and then onwards by coach transfer to St Moritz.
Your free days can be as busy or relaxed as you want them to be. One of the best ways to soak up the beauty of Lake Como and enjoy La Dolce Vita is basking under the Italian sunshine in a Lido and there are plenty to choose from. For a really inspirational morning or afternoon stroll then The Villa del Balbianello is one of the special sights to explore on Lake Como. The spiral staircase and entrance lined with sycamore and cypress trees will entice those of you who love the finer things into this treasure-trove of Chinese, African and Pre-Columbian Art.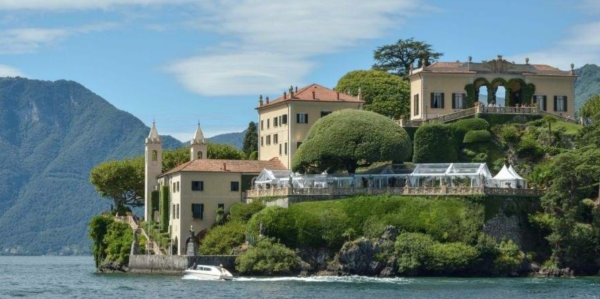 They want to tantalise your tastebuds on their tours and for those of you who love Italian food make sure you don't leave without tasting the Osso Buca. This most famous dish in Lombardy is veal cooked to fall off the bone with tenderness and just some of the culinary treats waiting for you.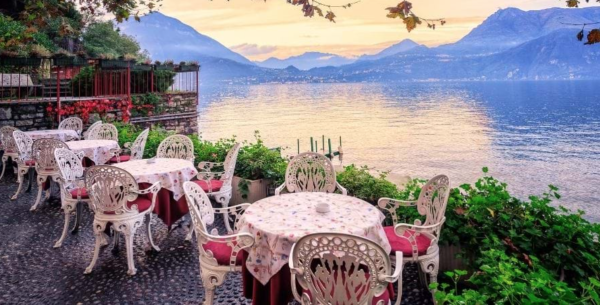 Travel Department's local guides always find the best places to ensure you have an authentic experience. They are used to spotting the stars and they'll be able to help you find any who happen to be in town, while you are hiding from the limelight too, of course.
About Travel Department
Travel Department is one of Europe's leading escorted tour operators with over 25 years' experience of crafting beautifully curated, inspirational itineraries to worldwide destinations, all accompanied by expert local guides. They offer a wide range of guided group holidays from City Breaks to Solo Travel to active and adventure holidays (including Walking, Yoga and Photography holidays) with their sister brand, TD active Holidays.
With multiple departure airports across the UK, you can fly from from Aberdeen, Edinburgh and Glasgow in Scotland. In Northern Ireland they fly from Belfast (plus Dublin and Cork) and for passengers from the South they depart from Bristol and a range of London airports.
The mood is upbeat, friendly, and light-hearted with conversations, storytelling, and sometimes even a little singing and dancing extending late into the evening. It makes for a fun, inclusive group where everyone feels welcome.
Travel Department's escorted holidays typically include flights, accommodation, transfers and guided tours. They carefully plan your trip, so you experience the best holiday highlights accompanied by a friendly local guide. With Travel Department you see more!
Tempted? Get your exclusive Italia! reader discount of an exclusive extra discount of £50pp* on any new 2022 Italy holidays of 7 nights or more by using the code: VP-ANTHEM50.
Tags:
Holidays
,
Italy
,
Italy Travel
,
Lake Como
,
Travel