Dreaming of Italy? Rachael Martin looks at how you can bring the country closer to you with online experiences, from live-streamed art history and cookery classes, wine tastings and more.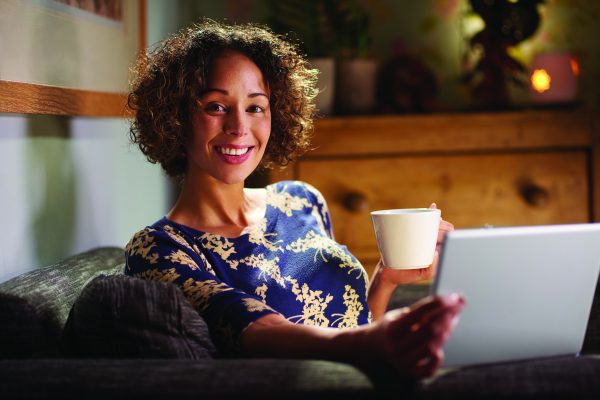 There's no doubt that the past two years have clipped our wings somewhat – and while travel appears to be opening up again, for many, Italy is still out of reach, just for now… One pandemic positive, however, has been the expansion of easy online communication. This holds the key to unlocking a wealth of Italian experiences and bringing them right into your home. Whatever your passion, the opportunities to immerse yourself are right there at your fingertips. Italy is just a click away…
Take a virtual walk through Italy's cities
Venice
Registered guide Luisella Romeo was born and raised in Venice, and has been sharing her city with visitors for over twenty years. She knows that visiting a city is not just about art and culture but also experiencing those everyday details. Tours include districts such as Cannaregio and the Jewish ghetto or Giudecca, iconic Venetian museums, and four tours about glass, gondolas, silk and masks. She also holds webinars. Subjects range from the landscape, birds and boats of the Venetian lagoon to the opera and music houses of the 18th century – or find out how Venice dealt with the plague that kept returning to the city over the years. Prices start at €100 per class (individuals and groups). Also see Luisella's video 'Live Venice Virtual Tours with Luisella Romeo' on YouTube.
Tuscany
Explore many of Tuscany's favourite destinations with Anna Piperato, an experienced tour guide based in Siena, including a highly informative virtual walking tour of Pisa and its famous tower. The tour costs just €15 to download. Anna also has plenty of other pre-recorded tours on her website, and you can sign up there for one of her forthcoming live Zoom walking tours.
Rome
Agnes Crawford has been showing the secrets and the splendours of Rome to English speaking visitors for thirteen years. The architectural historian's online talks and live-streamed walking tours cover all things Roman in glorious detail. Book yourself a place at a talk for €15.
Taste wine and cheese
'Do it in Tuscany', which is based in Cortona, offers tailor-made virtual wine tastings. Wine is sent straight to your home for the session – or indications are given on where to buy it – and sessions involve learning about the area and the wine produced there, followed by the tasting itself. There's also a cheese tasting tour, as Valdichiana, the area where Cortona is situated, and nearby Val D'Orcia are both famous for their pecorino cheese. Visit a caseificio, where cheese is made, via live streaming, and learn about the process, and then take part in a guided home tasting. Cheeses include pecorino fresco, semi-fresco and stagionato (mature). If you want the full experience, you can also do a cheese and wine tasting. Prices vary according to client needs and level, but a basic wine tasting session for a small group is from €180 for two hours, excluding wine.
Enjoy a cookery class
Take an online cookery class with Carla Tomasi, also known as the 'Vegetable Whisperer in Rome'. Carla was born and brought up in Rome, got on a plane to London when she was eighteen and spent the 1980s and 1990s working in restaurants, including her own. When she first arrived, Italian food involved readymade dishes of pasta all lined up and warmed up in a microwave. By the time she left in 1998 and returned to Rome, Italian food had made its mark on London and internationally. Carla now lives in Ostia Antica with her cats and her splendid vegetable garden. She brings a wealth of experience to her online courses, which include fresh pasta, vegetables for all seasons, and preserving. She cooks a glorious mix of Italian and other influences, with an emphasis on fresh, seasonal ingredients. Instagram @cookingwithcarla For dates and prices write to cookingwithcarla@virgilio.it
Immerse yourself in art
Art History in Focus was founded by art historian and lecturer Siân Walters and has an impressive cultural programme. Its Cultural Travels from Home programme is pioneering in its field and has gained online access to prestigious museums and galleries such as Florence's Medici Palace, the Basilica of St Francis in Assisi and the Brera Gallery in Milan. The spring programme includes a walking tour of Rome and an eight-week Virtual Rome course made up of a series of lectures, walking tours and livestream museum visits, including exclusive guided tours of the Villa Farnesina and Palazzo Colonna. There will also be a livestream tour of the Doges' Palace in Venice, which was both home to the Doges – as the Dukes were known in the Venetian dialect – and the seat of the Venetian government during the thousand years of the Republic of Venice. Private tours, courses and lectures can also be arranged. Prices start at €100 per class.
Learn Italian
Now could be the time to study Italian and improve your grammar and vocabulary. Scuola Leonardo da Vinci offers various courses for every level. Learn Italian online in individual or group classes, or use the Italian you have to learn about fashion, literature, current affairs and art. Courses are tailored to your level and interest. DuoLingo is a free app that offers plenty of practice from beginner level upwards, wwwduolingo.com, while the Open University offers free courses, www.open.edu/openlearn/languages. Another great way to practise your Italian is to read Italian online. www.yesmilano.it is Milan's official tourist site. Take a virtual tour around the city's cathedral at www.duomomilano.it. www.romaturismo.it also has plenty to read, while www.visitnaples.eu has a section on Neapolitanity with fascinating stories of the city. www.borghipiubelliditalia.it explores Italy's most beautiful villages and towns, while www.pompei.it also includes virtual reconstructions of buildings.
Virtual cycling
Ever dreamed of doing a cycling tour around Italy? Or taking part in your very own Giro d'Italia? Pedalitaly offers both virtual races and virtual tours from home to share with others from all over the world. Take part in a virtual race, streamed live on Facebook and Twitch, with commentary from English and Italian speaking commentators for that Giro d'Italia experience. As you cycle, watch video clips about the sports, history, arts, landscapes, culture and food and wine of the lands you visit, as well as live interviews with participants. Alternatively, choose a social ride or virtual tour with tour leaders that tell you about the places you pass through. Choose from virtual tours around areas of the country that include Trentino, Veneto, Sardinia, Tuscany and the Cinque Terre..www.pedalitaly.com Cycling lovers may also enjoy the official Giro d'Italia site.
Get into the mood
To create a truly Italian ambience, why not evoke memories of aperitivo hour and the much-loved spritz? Dating back to Venice at the beginning of the 19th century, the story goes that Austro-Hungarian soldiers asked the locals to dilute the local wine with sparkling water, hence Spritz, Spritzen in German. It wasn't until later that bitter was then added. For a Venetian spritz, mix three equal parts of white sparkling wine, Select bitter and soda water. Alternatively, it's 6cl of prosecco, 4cl of Aperol and a spritz of soda water – over ice! The Negroni – which has enjoyed a renaissance recently – brings together gin, Vermouth and Campari in equal parts (or 30ml of each). Serve with a slice of orange. The famous Negroni Sbagliato (or 'wrong Negroni') comes from Bar Basso in Milan, when in 1972 owner Mirko Stocchetto 'accidentally' made a Negroni with spumante instead of gin, and became a legend.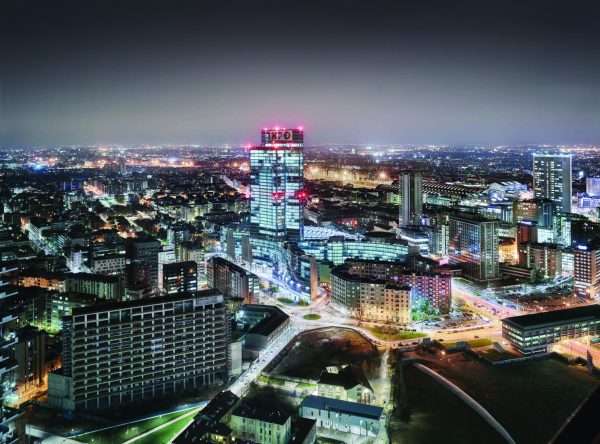 Italy through a lens
Exploring Italy through someone else's eyes leads you off well-travelled paths and away from stereotypes. Take a look at Mufoco Museum of Contemporary Photography's digital archives, and also for Kim Longinotto's documentary Shooting the Mafia about Sicilian photographer Letizia Battaglia. Available to rent or buy on Amazon Prime.
Opera and classical music
ITsART offers arts and culture with operas and classical concerts from Italy's most prestigious theatres, available as free to watch or for rental. A lot of the films and documentaries are in Italian, which is great for practising your Italian. If you don't understand at first, don't be put off. We've all been there!
Enjoyed this article? Find more like it in the Italia! archive.