Now open for all, these impressive country villas and gardens were de rigueur for any self respecting Italian dynasty like the Florentine Medicis.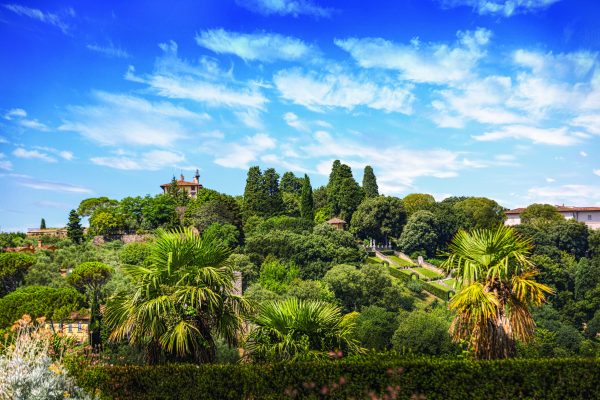 The wealth and influence of the Medici family arose from their ownership of the prosperous Medici bank, and they amassed an impressive portfolio of rural country palaces, clustered around Florence and throughout the Tuscan landscape. They ruled Florence for 200 years before familial demise took hold in the 18th century with no heir to continue the family's lineage.
Two Medici gardens were placed under UNESCO inscription in 2013. The Boboli Gardens, Il Giardino di Boboli, in the heart of Florence, continues to be enjoyed by the public and is one of the first and most important examples of the iconic geometric Italian garden style, showcasing fountains, caves, amphitheatres and a Bernardo Buontalenti grotto
The expansive Pratolino Gardens at Vaglia near Florence now surround the more recently constructed Villa Demidoff yet once belonged to a 16th-century Medici villa on the site, built by Francesco I de' Medici. While nothing remains of the villa, an imposing 35-foot rugged mountain-god statue, Il Colosso dell'Appennino, remains a park spectacle.
A further twelve villas (from more than thirty in total) have also been preserved by UNESCO. They are significant not just for showcasing and celebrating the unity between architecture, landscapes and harmonious living with nature, but also for demonstrating a shift in vision for the form of aristocratic living – no longer were they functioning farms and military castles but princely residences designed to display wealth and create time for leisure.
Liked this heritage article? Discover more like it in our Florence archive…