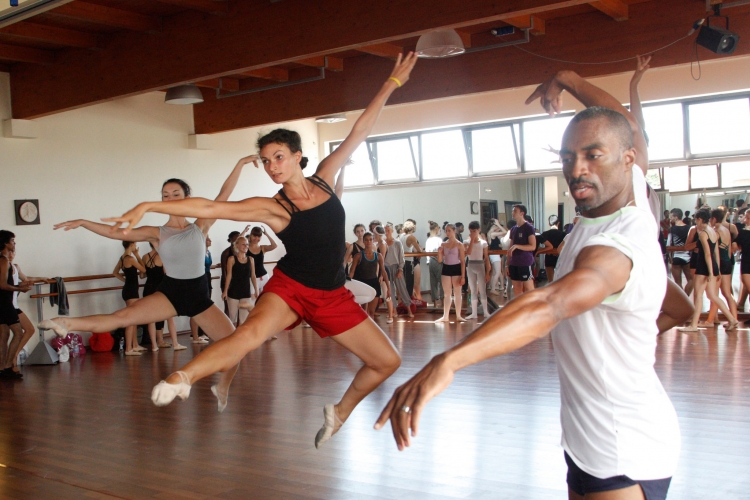 World Dance Movement returns to Italy this weekend, for three weeks of classes, galas, competition and performance in the beautiful Puglian town of Castellana Grotte. The study-vacation event introduces dancers and educators to an international faculty of great talent. World Dance Movement is a leader in the international dance scene – a respected source for bridging cultures through dance. If you are in Puglia this month, make sure you find time to visit this event – it will be like no other.
The World Dance Movement International Dance Competition provides dancers with the opportunity to compete against others from over 20 different countries, and receive constructive feedback from internationally-renowned choreographers. The competition will be held at the beautiful Piazza principale del Castellana Grotte (Largo Porta Grande), during the World Dance Movement Italy 2014 workshop event!
World Dance Movement – The International Workshop – builds connections between dance and diverse cultures that inspire and transform dancers around the world. The focus is to present dancers with an opportunity where they receive one-on-one training and attention in a noncompetitive atmosphere. The curriculum challenges dancers of all levels through a comprehensive study-vacation model. You will be able to enjoy training with dancers from nearly 25 countries with the same passion and drive to be the best they can be. Immerse yourself in various cultures while learning from an international faculty of unparalleled talent… …There is nothing better!
"I wanted to bring together all the dancers and cultures I had worked with all over the world under one umbrella. I was so inspired when I traveled to different countries and was able to see the way dancers trained, the class etiquette, the passion each one had. The idea to create World Dance Movement was to allow them all to share their artistry with each other."  Michele Assaf, Founder and Artistic Director, World Dance Movement
www.WDMItaly.com
www.WDMCompetition.com
Facebook/WorldDanceMovement
twitter @WDMdance
Image: Desmond Richardson's ballet class © World Dance Movement
Tags:
Culture
,
dance
,
Holidays