Escape to this restored monastery in the heart of Piedmont and you will find a modern-day sanctuary to soothe the soul
Photos by Relais Sant'Uffizio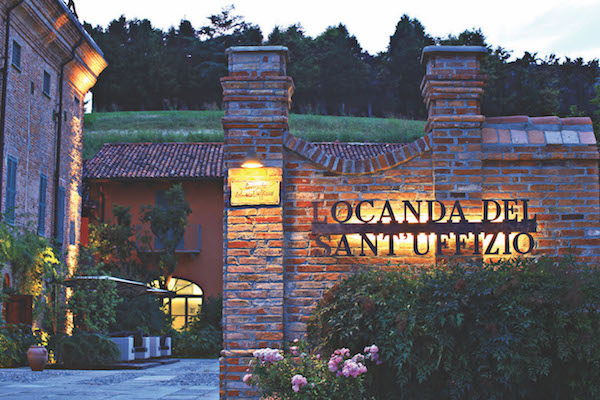 The gently rolling hills of Monferrato are sublime: they stretch as far as the eye can see, the green rises dotted with ancient villages and towered castles. So sublime in fact, that this rural area, with neighbouring Langhe and Roero, is on the UNESCO World Heritage list. It's a working landscape though, producing some of Italy's finest wines (including Barolo and Barbaresco): nature and man working in diligent harmony.
Nestling in this verdant setting is Relais Sant'Uffizio Wellness & Spa, all burnished terracotta and red brick, on the site of a 16th-century monastery. Once a hallowed place for religious contemplation, it still offers sanctuary of a different kind, in a luxurious and elegant setting. 
The 41 rooms and suites are decorated and furnished in traditional Piedmontese style, with stunning restored frescoes and other features from the ancient monastery incorporated into the restful décor. 
Food and wine are at the heart of this hotel and Michelin-starred Locanda Del Sant'Uffizio offers fine dining centred around local produce. La Limonaia is a charming airy space to enjoy a generous breakfast. To make your retreat complete, the state-of-the art Aquanatura spa has a heated indoor pool, restorative therapies and blissful treatments.
On your doorstep
Of course, you're well placed here to explore the wider area: just borrow a mountain bike from the Relais and head for the hills or take a stroll along the quiet country lanes. 
Further afield, the truffle mecca of Alba is about 40 minutes away by car. It's a small, historic town, with plenty to see: a 12th-century cathedral, splendid city towers and, of course, truffles, which are on the menu in most restaurants – pop into family-run Tartufi Morra in Piazza Pertinace for a truffle-infused memento of your trip. There are many other exquisite villages to visit too: tiny Neive, Serralunga di Crea, and nearby Sacre Monte di Crea. Make sure to climb the stone stairway to heaven through the woods to Paradise Chapel at the summit. Contemplate the sweeping views over this natural paradise for Mother Nature at her very best.
More information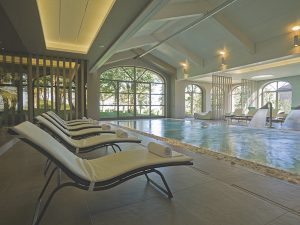 Relais Sant'Uffizio Wellness & Spa
Strada Sant'Uffizio, 1 – 14030 Cioccaro, Penango AT, Piedmont

+39 0141 916292
Tariffs vary according to season – prices range between €128 and €300 per room per night, two adults sharing (B&B).  
Milan Malpensa is the closest airport, about 98km from the hotel.
Local wineries to visit
Tenuta Tenaglia, Serralunga di Crea
For more fantastic Italian hotels, click here