Today, we cross some stunning Italian ponti as we dare to travel a bridge too far with our guide to the top five bridges in Italy for romantics to meet on.
---
Ponte di Rialto
With a wealth of Venetian bridges to choose from, the Rialto Bridge, which is situated in the heart of Venice, remains a true architectural icon for travellers to Italy. It's one bridge you'll probably enjoy travelling under even more than over! Although it's simple enough to access on foot, for sheer romance, approaching it on the water it by vaporetto or gondola is a must. It's the oldest bridge to span the Grand Canal, having been originally built in 1181 by Nicolò Barattieri as a pontoon (floating) bridge.
Reconstructed from stone in 1591, designed by the appropriately named Antonio da Ponte, the bridge is a masterpiece in engineering. The bridge's 7m arch was designed to allow passage of galleys and is still supported, more than 400 years later, by 12,000 wooden pilings. If you do end up venturing over it, you'll find the bridge has three walkways: two along the outer balustrades, and a wider central walkway leading between two rows of small shops. A breathtaking example of Renaissance design.
---
Ponte Vecchio
Florence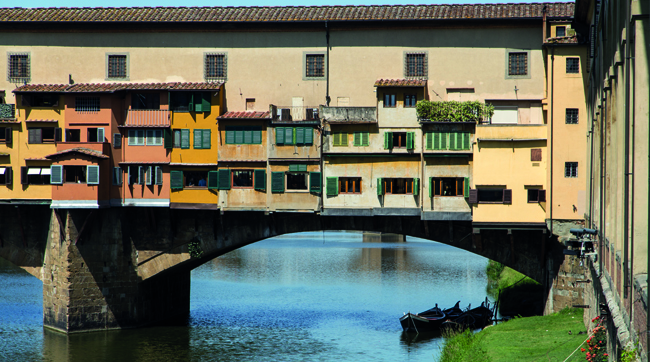 A close second to the Rialto, the Ponte Vecchio or 'The Old Bridge' is the oldest bridge in Florence crossing the River Arno. Originally built in Roman times, the bridge we can see today was constructed in 1565. Visit the jewellery shops that flank the bridge, or take a photo before dusk, when the bridge 'glows' in the setting sun.
Ponte Sant'Angelo
Rome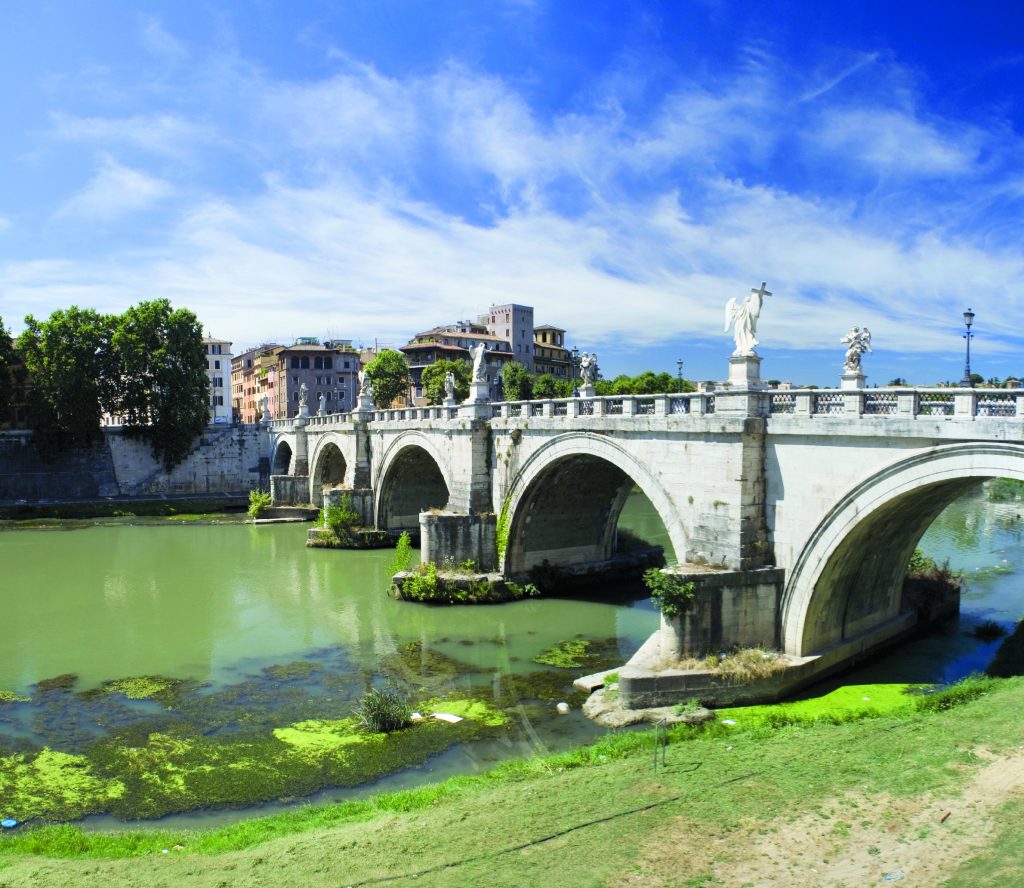 This Roman bridge was built by Hadrian in AD 136. It has been improved many times since then, and the railing and its ten statues of angels were created by Bernini and his pupils in 1668. It's pedestrianised, so enjoy a leisurely walk along it and then admire the views across Rome from the
Castel Sant'Angelo, now a museum.
---
Ponte Scaligero
Verona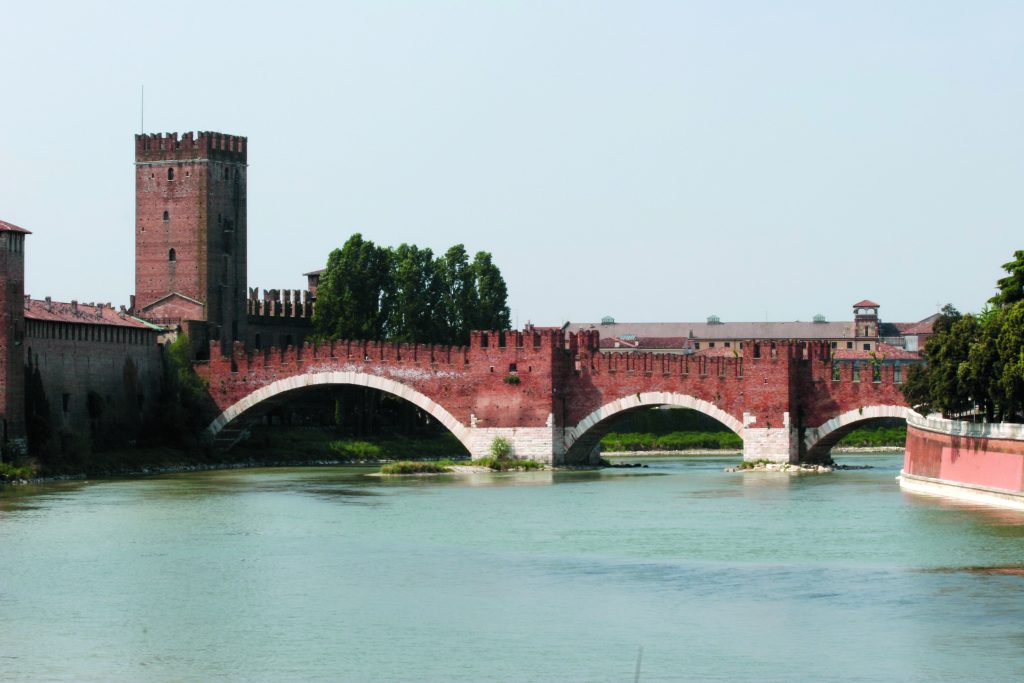 Thanks to the powerful Scala family, who ruled Verona in the 13th and 14th centuries, the Scala Bridge was built as part of the Castelvecchio system of city defences. The Castelvecchio now houses Verona's top art collection and museum, which is worth visiting while admiring the Ponte Scaligero, which spans the Adige, at the same time.
---
Ponte Della Maddalena
Lucca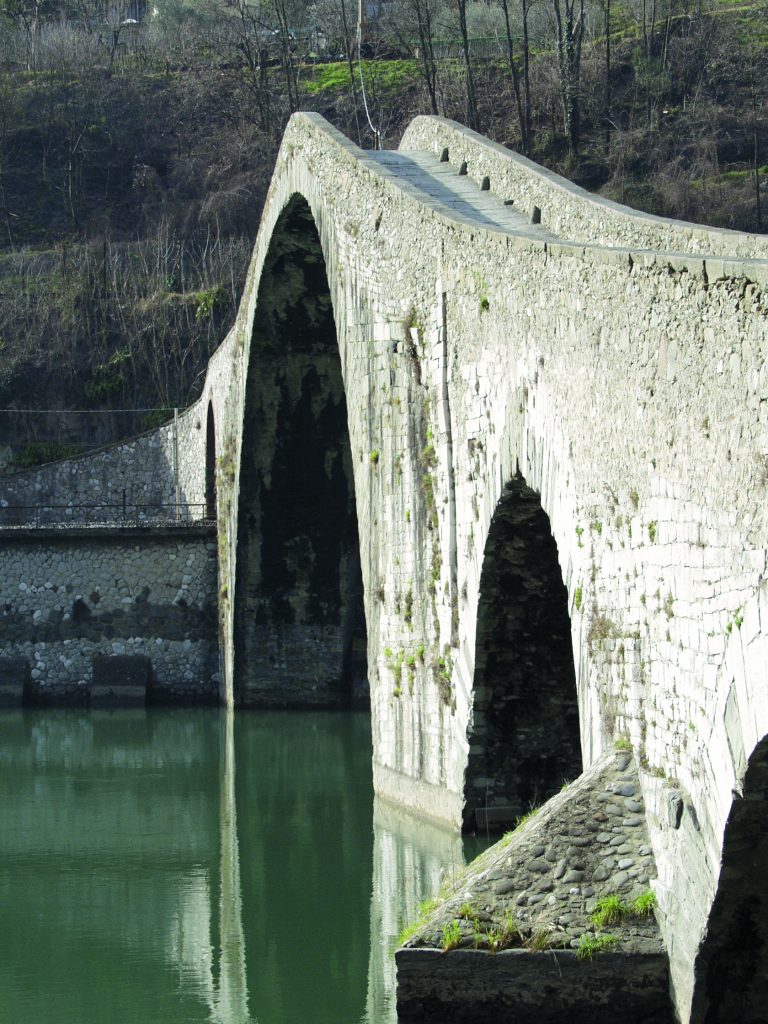 A masterpiece in medieval engineering, the Magdalene Bridge became associated with Mary Magdalene when a statue of her was erected nearby, in around 1500. Thought to have been originally constructed for the Countess Matilde di Canossa, it has been damaged and repaired many times, but still remains a stunning piece of architecture.