Jerome O' Brien of LuniHolidays shares fantastic tips for staying in this beautiful part of Italy – plus some excellent holiday home inspiration, to help you plan your Lunigiana travels…
Lunigiana is set between Tuscany, Liguria and Emilia Romagna, but it has a unique character all of its own. If you're thinking about a trip to this glorious part of Italy, our choice of the main towns to see would be Fosdinovo, Fivizzano, Pontremoli, Casola and the Cinque Terre (though perhaps that's cheating a bit because it's really five places in one!).
Introducing the area…
Lunigiana is the land of 100 castles, and of the famous Statue Stele. The area derives its name from the ancient Roman port of Luni, just outside modern day Sarzana – its ruins survive to this day. Luni's amphitheatre is well worth a visit, as are the other artefacts here, which are now being restored and preserved in and around the museum.
These are all easily visited from holiday apartment Bel Panorama in Fosdinovo which also has a splendid view of the Bay of Poets; from Lerici in the south to Portovenere, and the islets of Palmaria, Tino and Tinetto in the north. Bel Panorama is a three-bedroomed apartment in the old Albergo Panoramic, with a roof terrace and modern fittings throughout. It is new to the market, so at present costs just £560 per week, but this is likely to increase next season. Should Bel Panorama be already taken, we also have another two apartments in Fosdinovo at a similar price.
Going back in time
When we first visited Lunigiana 15 years ago, we were told that staying here would be like going back 50 years in time. It's not much different now. Some of the castles have aged a little more, but many have been – or are in the process of being – brought back to life. Within easy reach of our properties in Fivizzano and Casola are Castello dell'Aquila (the Eagle's Castle) at Gragnola, the castle of Verrucola at Fivizzano, and the castle at Fosdinovo.
We owe all these castles to the Malaspina family, a minor branch of the Medici family, who ruled Lunigiana for centuries and built a series of castles to defend themselves from any challengers. Cutting a long story short, they had usurped the place of the prince bishops of Luni who had ruled the area since the collapse of the Roman Empire and there were plenty of other warring knights who would cheerfully have returned the favour. They have all gone now, but modern-day tourists can still get a feel of the pace of life that they might have enjoyed – at least until mechanisation took hold of Italian rural life in the 60s.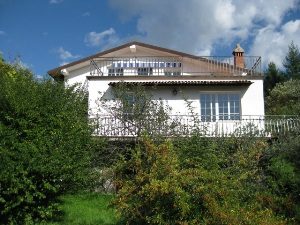 Finding a base 
As regards a place to stay, La Vecchia Locanda, La Pineta and La Casa Gialla in Fivizzano and Casola all offer comfortable accommodation for a family of eight or so for between £800 and £1,800 per week, while Heavenly View does the same for just short of £3,000 for a week in high season, but with a good dash of luxury (sauna, jacuzzi and infinity pool). For smaller groups of two to six people, La Chicca, Il Vecchietto, Il Rosmarino, an apartment at Soliera, and the agriturismi, La Concia and Argigliano Castello, offer options for B&B or self-catering, from £25 per person per night for B&B at Il Vecchietto to £650 per week for six people self-catering at Il Rosmarino.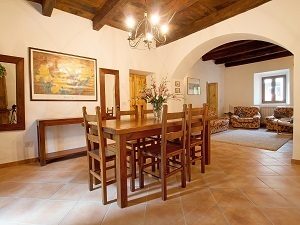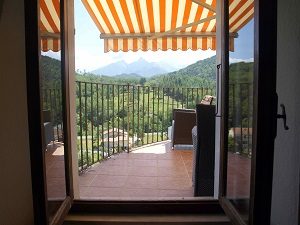 Perfect Pontremoli
For many, the principal place to visit in Lunigiana will be Pontremoli, the northernmost town in the area and probably the second largest after Aulla. Famous for its museum of 4,000 year old menhirs, known as Statue Stele, which it houses in yet another 1,000-year-old castle, the Castello del Piagnaro. Your stay in Pontremoli can be enhanced by the local tourist organisation, Sigeric, which can arrange guided tours of some secret delights, such as Villa Dosi. This is not normally open to the public, but Sigeric and their English-speaking guides can get you in and it is well worth the trouble.
As a base for visiting Pontremoli, we'd suggest Coriana Apartments, which offers self-catering accommodation of several shapes and sizes. From here you can easily visit the centre of Pontremoli as well as its surrounding villages such as Mulazzo, Filetto and Filattiera. We are happy to help with bookings, or you can also contact Matteo, the manager direct at Coriana Apartments and mention LuniHolidays (Matteo speaks excellent English). We also have a small cottage, a couple of miles from Pontremoli which would suit couples, and is ideal for those who enjoy walking since it is directly on the Via Francigena (Italy's answer to Spain's Camino de Santiago de Compostella). This cottage is available for as little as £150 per week.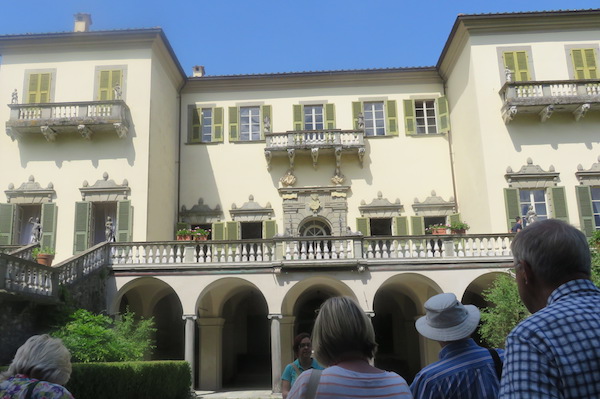 Just around the corner from Portovenere are the Cinque Terre, or the Five Villages; Riomaggiore, Manarola, Vernazza, Corniglia and Monterosso, all clinging to the cliff faces, overlooking the Ligurian Sea, where Shelley met his end nearly 200 years ago. The area has World Heritage status and (just as important!) produces some cracking wine, including the world famous Sciacchetrà, best drunk after a meal with cheese or fruit.
Jerome and Angela O'Brien fell in love with the Lunigiana area 15 years ago while on holiday there. Five years ago they created their family business, LuniHolidays, where you can find houses for rent and for sale, and tips about travel in Lunigiana.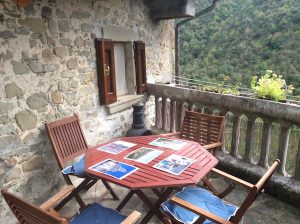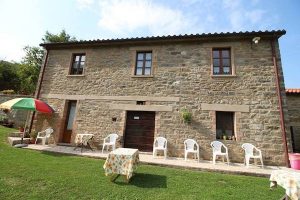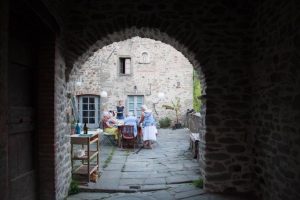 ---
Ad feature in association with LuniHolidays