Many people seek the northernmost reaches of Sardinia for their holidays. Mary Novakovich headed the other way – southwest of Cagliari – to a corner of the island where the pace of life is slower
Photos by Adam Batterbee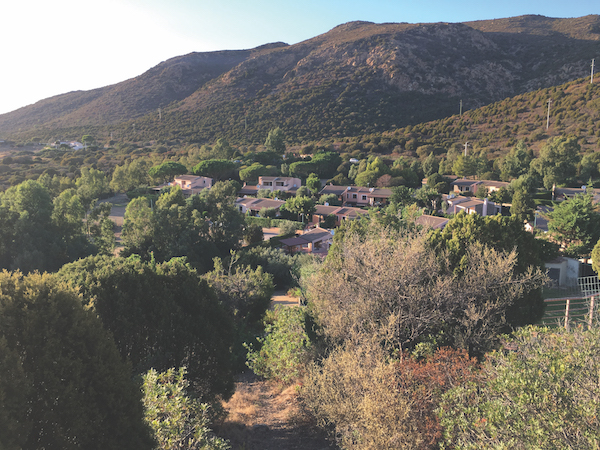 The name of the house was a good omen. Casetta Maria – Mary's Little House – had two small bedrooms and three big terraces. Yes, three. I could flit from the top terrace, where the swing seat was by an olive tree, to the rear terrace, with its handy brick barbecue and huge, private outdoor shower, before relaxing on the sheltered front terrace surrounded by bougainvillea, palms and luxuriant shrubs. It was just the place to savour Sardinian life in the balmy late-summer air that was heavy with the scent of juniper, pine and wild herbs.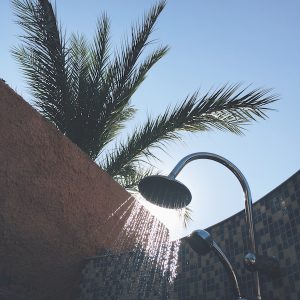 I was in Sardinia's deep south, where the coast road west of Cagliari wound alongside mountains covered in macchia – a scrubby, fragrant landscape of myrtle, heather, gorse, stunted juniper bushes and prickly pear hanging with ripe fruit. The jagged coast hid countless little coves and much bigger sandy beaches – some of the loveliest on the island. From Casetta Maria I walked two minutes through a pine forest to what felt like a little private beach for the residents of Sa Pinetta, our small hamlet of mainly holiday cottages and second homes. This intimate spot became our favourite for a late-afternoon swim after a day's exploring.
Sardinia's Costa del Sud, as I was discovering, was full of surprises. To the east towards the capital, Cagliari, is Pula, a pleasant inland village with a lively Tuesday morning market and an attractive main square filled with busy restaurants and cafés. About two kilometres away is the town beach, which happens to be next to one of Sardinia's most important ancient sites, Nora Archaeological Park (find out more about Nora here).

Bottarga and clams
In Pula, on the little terrace of Mr Jingles in the main square, I had my first taste of one of Sardinia's most distinctive flavours: bottarga. This cured, dried mullet roe is usually grated onto pasta and was – as I discovered over a bowl of spaghetti with bottarga and clams – instantly addictive. Over the course of a week, I was chasing this heavenly taste of the sea all over the southern coast, from seafood restaurant to seafood restaurant. Happily for me, that's one thing the Costa del Sud didn't lack.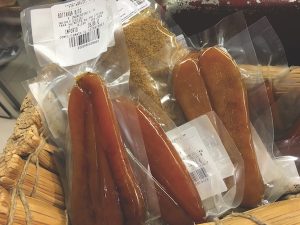 One day, heading west on the winding coast road, I had noticed signs advertising Trattoria da Gianni. In my experience, I've found that the more signs you see for a restaurant, the less satisfying the food is when you get there. Gianni's was a happy exception to this rule. In a peaceful garden, with views of the sea and one of the many medieval towers guarding the coast, I devoured a plate of spaghetti that needed nothing more than garlic, olive oil and a generous amount of bottarga. It's known as the poor man's caviar, though it's not particularly cheap. Usually it's used sparingly, but not at Gianni's.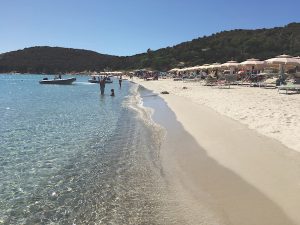 From the restaurant, it was only a few kilometres to Porto Tramatzu. Backed by low, pine-covered cliffs, this beautiful sandy beach had the sort of laid-back atmosphere that was ideal for a post-prandial swim. Rather than rent sunloungers and parasols, we brought the beach chairs and umbrellas thoughtfully left for guests at Casetta Maria. In this sheltered bay, the shallow water was impossibly clear and inviting – just the spot for a lazy afternoon of lotus-eating.
The game of "which beaches shall we visit today?" was never dull, even if it sometimes took an unexpected turn. The closest full-service beach to Casetta Maria – complete with bars, watersports and car park – was Spiaggia di Tuerredda, which we could catch glimpses of from various viewpoints in our hamlet. Every time we looked over, it seemed to be just a shade too busy for a relaxing afternoon. Purely by accident, we found a nearby path twisting from the road down a macchia-strewn hill to a tiny rocky cove. Here, our only company was one other couple and a basking cormorant.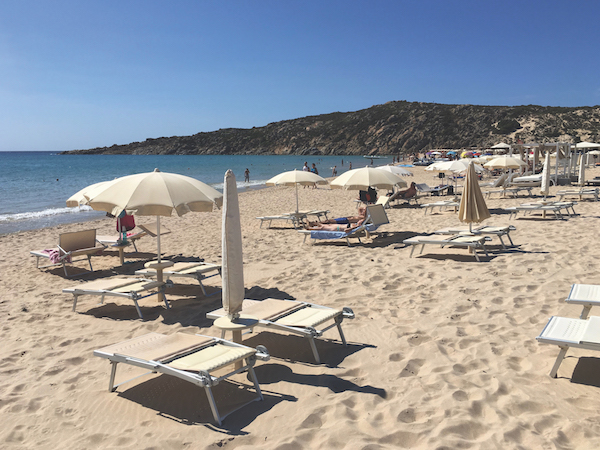 Coves and beaches
A month along this coast might have been enough for me to discover all of the little coves and beaches, each with its own distinct personality. One of the best-known series of beaches was just to the east, along the coast near the village of Chia. On one side of a headland is adorable Cala Cipolla (yes, Onion Bay), but hike through the scrub and you reach the wide expanse of Su Giudeu. Its soft sands are just beyond a protected lagoon that is home to pink flamingos, and the scrubby sand dunes have been fenced off to protect their delicate ecosystem.
Further east are the beaches of Santa Margherita di Pula, which is classic holiday resort territory. Hidden within the pine forests are everything from campsites and holiday villas to the luxurious Forte Village resort. Even this late in the season, it was still bustling, its shops, pizzerias and roadside fruit stalls kept busy.
But it was the western, wilder side of the coast that was putting me under its spell. Driving along the serpentine and madly scenic coast road, I was constantly distracted by enchanting little beaches – Malfatano Beach just before the dangling Capo Malfatano, Spiaggia di Piscinni – where things were rougher and readier than in the more manicured resorts.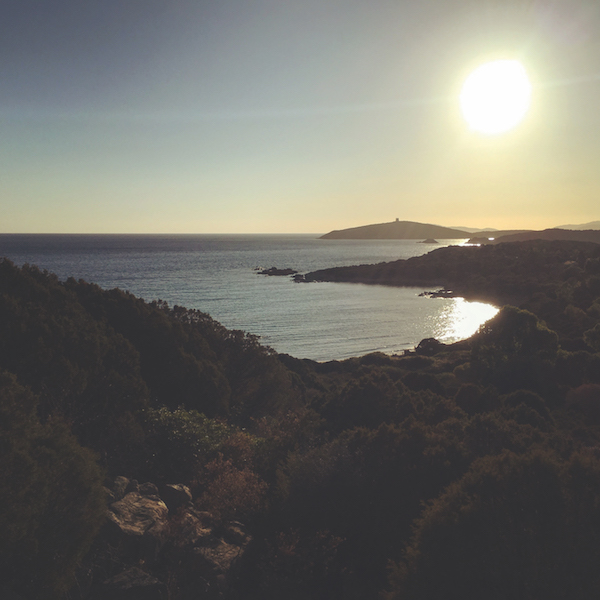 Lizards and moths
Evenings were flying by in Casetta Maria, where we barbecued pork sausages perfumed with fennel and sat on the front terrace idly watching the resident lizard catch moths. It was easy to replicate the most famous pasta dish from Sardinia's south-west: malloreddus alla campidanese. Made with ridged, narrow, shell-like pasta, the dish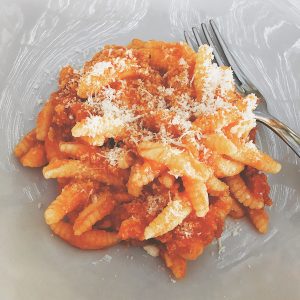 involves cooking tomatoes and pork flavoured with fennel – that wonderful taste again, which was just as addictive as bottarga. In a vague attempt to work off the pasta, we would take moonlight walks through the woods to the beach, where the velvety sky was heavily studded with stars.
After a week in the slow lane Cagliari almost came as a shock. But the medieval lanes in the Castello and the sweeping views of the city from the Bastione de Saint Remy soon won me over. A wander through the Giardini Pubblici was enlivened by a wedding party handing out drinks. Another wedding in the Palazzo Civico near the Marina was overrun with scrubbed-up and beribboned dogs, who, we were told, were there on special invitation by the bridge and groom.
Sardinia's south had me thoroughly bewitched – its flavours, its scents, its light and its landscapes cast a spell that will take a long time to lose its grip.
---
Mary travelled with Sardinian Places, which has seven nights' self-catering in Casetta Maria from £483pp based on four people sharing, including flights, car hire and welcome hamper.
For a special dining experience in the area, don't forget to check out Mary's report from Agriturismo S'Acqua Salia.