Laura Thayer explores the best places to eat, stay and visit while you're staying in Ravello – one of the Amalfi Coast's most popular and beautiful destinations…
What to see & do
Duomo di Ravello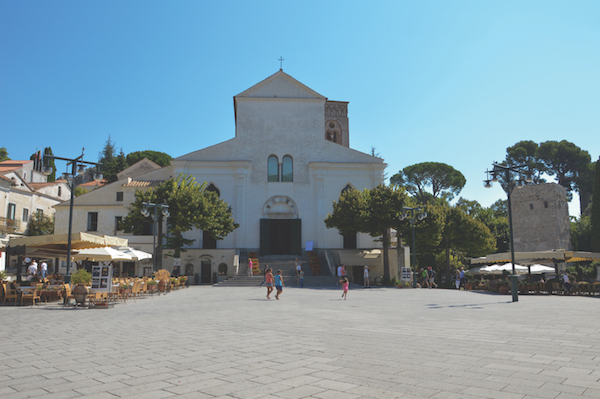 Ravello is dotted with churches, but the town's most impressive is the Duomo located in the central piazza. Inside you'll find incredible examples of medieval art as well as a small museum below the church. Founded in the 11th century, the church is dedicated to San Pantaleone, the town's patron saint, who is celebrated with a big festival on the 27th of July.
Piazza Duomo

 +39 089 858311
Villa Rufolo
At its glory in the 13th century, this sprawling villa was the home of the wealthy Rufolo family. Over the centuries it has changed, yet much was preserved and shaped to how we see it today thanks to the villa's Scottish owner in the 19th century, Francis Nevile Reid. The romantic gardens are also the setting for the annual Ravello Festival.
Piazza Duomo

 +39 089 857621
Museo del Corallo Camo
Tucked away behind master coral carver Giorgio Filocamo's shop in Ravello's main square is a treasure trove of coral pieces ranging from intricate jewelry to religious items. Coming from a family with a tradition for coral, along with his masterful work Giorgio has created a small museum of important examples of coral carving that can be visited at the shop.
Piazza Duomo, 9

 +39 089 857461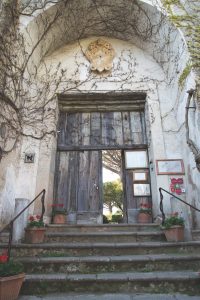 Villa Cimbrone
At the tip of the promontory along which Ravello stretches is Villa Cimbrone, a 5-star hotel with extensive gardens demonstrating a blend of Italian and English design. The English touch is thanks to Ernest William Beckett, who owned the villa in the early 20th century.
Via Santa Chiara, 26

 +39 089 857459
Auditorium Oscar Niemeyer
As a UNESCO World Heritage Site, there's understandably very little modern architecture along the Amalfi Coast. One exception that has made its mark on the local landscape is a striking auditorium named after its designer, Brazilian architect Oscar Niemeyer. It was inaugurated in 2010 and serves as a venue for concerts and events.
Via della Repubblica, 12

 +39 089 858360
Where to eat
Ristorante Garden
Take in the panoramic views that Ravello is famous for while dining just moments from the town's main piazza. The style is elegant yet familial and both the seafood and meat dishes are equally tempting and reflect Ravello's position between land and sea. For seafood lovers, the spaghetti with clams is a must.
Via Giovanni Boccaccio, 4

 +39 089 857226
Trattoria da Cumpa Cosimo
Traditional is the key word at this popular trattoria in the centre of Ravello run by Netta Bottone. Local specialities are served in a rustic and welcoming atmosphere that is popular with locals and travellers alike. You can't go wrong with the pasta sampler, especially since just picking one pasta dish from the delicious array isn't easy!
Via Roma, 44

 +39 089 857156
Rossellinis
For a splurge, enjoy an unforgettable culinary experience at Rossellinis in the Palazzo Avino, one of Ravello's 5-star luxury hotels. This Michelin-starred restaurant offers fine dining with an incredible Amalfi Coast view. The tasting menus are a great option and the wine cellar is notable. Open for dinner only; reservations recommended.
Via San Giovanni del Toro, 28

 +39 089 818181
Babel Wine Bar, Deli e Art
This cheery wine bar and restaurant is perfect for a light meal, tasty salad, or just to enjoy a glass of wine or beer. They offer a selection of locally produced wine from vineyards around Ravello and winemakers along the Amalfi Coast. There's also a good selection of Italian beer on the menu.
Via Santissima Trinità, 13

 +39 089 858 6215
Ristorante Pizzeria Vittoria
For pizza, you can't go wrong at this restaurant and pizzeria just off the main piazza near Villa Rufolo. The pizza is cooked to perfection in the traditional wood-fired oven. They offer a wide selection of seafood, meat and vegetarian options, so there's something for everyone.
Via dei Rufolo, 3

 +39 089 857947
Where to stay

Belmond Hotel Caruso
Set in an 11th-century palazzo, the Hotel Caruso offers a tantalizing blend of old-world style with modern luxury. The elegant rooms feature historic touches, antique décor, gorgeous balconies or private gardens, and offer charming views over the village or incredible sea views. The sky and sea blend into one enchanting vista at the picture-perfect infinity pool (above).
Piazza San Giovanni del Toro, 2

 +39 089 858801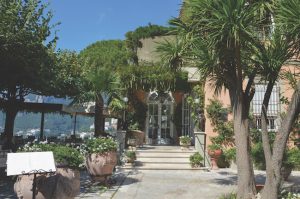 Villa Maria
Located along the peaceful pathway leading to Villa Cimbrone, this lovely hotel offers a quiet respite with views down a lush green valley towards the sea. The rooms feel surrounded by nature and are well lit with large windows and doors opening to balconies or terraces.
Via Santa Chiara

 +39 089 857255
La Moresca
This small boutique hotel sits high in town near the Fontana Moresca, a small piazza with an 18th-century fountain. From here the views are spectacular and the setting tranquil. Each of the nine rooms is decorated with colourful ceramic tiles in the local tradition and offers views over the sea and mountains surrounding Ravello.
Piazza Fontana Moresca, 8

 +39 089 857912
Villa Piedimonte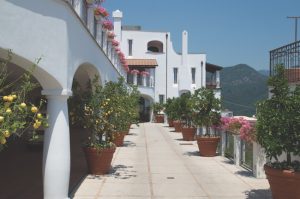 A gorgeous private villa sprawling along the slope of the mountain just below the centre of the village, this hotel offers a secluded escape with those famous Ravello views on display from the many balconies and expansive terraces. Rooms are modern and comfortable and the hotel offers plenty of outdoor space as well as a pool for enjoying the views.
Via della Repubblica, 1

 +39 089 7450036
Il Ducato di Ravello
This cute bed and breakfast is in a farmhouse that has been fully restored and transformed into a welcoming home. Breakfast can be enjoyed outside on the terrace with views across the valley to the neighbouring village of Scala. Set just below Ravello's central piazza, it's a convenient location for exploring the town and accessing the area's hiking paths.
Piazza Duomo

 +39 089 857837
Don't miss:
RAVELLO FESTIVAL
Every summer the Ravello Festival adds an artistic touch to the beauty of Ravello with a programme of music, theatre, dance and cultural events. Many of the concerts take place on a stage built in the Villa Rufolo gardens with the Amalfi coastline serving as a stunning backdrop for the open-air performances.

 +39 089 858422
FESTA DI SAN PANTALEONE
Ravello celebrates San Pantaleone with a festival on July the 27th which includes religious rites, a procession that meanders through the narrow streets, and a grand fireworks display over the town after dark. Discover Ravello's deep connection with their patron saint during this unique summer festival.
TORELLO L'INCENDIO
On the third Sunday of September, the hamlet of Torello, which lies halfway between Ravello and the seaside village of Minori, takes centre stage. For L'incendio di Torello, the fire of Torello, the houses are all outlined with colourful lights as the town is set ablaze with an elaborate fireworks display to honour the Madonna Addolorata.
Find out more about Laura's Ravello travels here.