Jon Palmer shares some highlights from his e-biking trip to Lake Garda – there's plenty for all ages to enjoy! Read on to get inspired for your trip…
Photos by Parco Natura Viva, Verona Garda Bike & Getty Images
What to see & do
Gardaland
Lake Garda's best amusement park (and Italy's first) has fun and thrills for all the family, from the pre-school pleasures of the all-new Peppa Pig Land to the terrifying adrenaline rush of Oblivion: The Black Hole. The park has its own hotel and restaurants; there's even an aquarium – and a big one too. Visit for the day or, if you like, spend your entire holiday here.
Via Derna, 4 – Castelnuovo del Garda

 +39 045 644 9777
Parco Natura Viva (left)
This is an animal park – flamingos, rhinos, monkeys… you name it – but it's also an important part of the global animal conservation initiative. (On the day we were there the director was unavailable as he'd set off that morning to drive to Romania to release some bears into the wild.) The park survives entirely on entrance fees and public donations.
Garda Zoological Park, Bussolengo

+39 045 717 0113
Parco Acquatico Cavour
Open all day every day throughout the summer – and with the right to cancel reservations free of charge in bad weather – the family-run, ecological Cavour Water Park is the perfect place to relax tired grown-up legs after a few days in the hills, while the kids burn off yet more energy on this 'Sea in a Park'.
Località Ariano, 37067 Valeggio sul Mincio

+39 045 795 0904
Parco Giardino Sigurtà (right)
Carlo Sigurtà opened this estate in 1978 to invite the public to see the groundbreaking ecological work he had been directing here since 1941. You can cycle around the park; and it's probably a good idea if you do, as it's quite large, and goes up a hill, which is well worth the climb. You can hire an e-bike at the entrance if you haven't brought yours with you.
Via Cavour, 1 – Valeggio sul Mincio

+39 045 637 1033
Museo Nicolis
We have been eschewing the automobile on this adventure, but that doesn't mean we can't stop to admire some old classics. This is an extraordinary collection of cars – especially when you consider that it is all the work of one man, Luciano Nicolis. The financial value is inestimable. However, "We are not owners of all this," Luciano said. "Just the safe-keepers for the future." Viale Postumia, 37069 Villafranca di Verona

+39 045 630 3289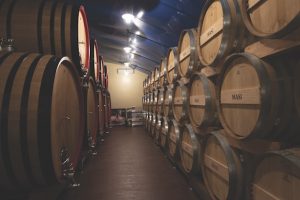 Masi Agricola
When people talk about the 'ripasso' method in wine-making, they are talking about a method that began here at Masi. They don't make ripasso here anymore; they've moved on to more innovative techniques, but you can learn all about the method, and much more, on a tour of the vineyard and its interactive museum.
Via Monteleone, 26 – 37015 Gargagnago

+39 045 683 2511
Turri Fratelli Olive Oil Mill
The Turri olive oil mill was one of the first established in the province of Verona and is still very much a family concern. This was my second visit and this time Valentina was heavily pregnant, but she still had the energy to show us around and present the tastings. Don't be surprised if there's a small child on the tour when you go!
Strada Villa, 9 – Cavaion Veronese

+39 045 723 5006
Useful contacts
Europlan
Europlan is a one-stop shop for everything you need to organise a holiday on Lake Garda. They can find you a hotel, get you from the airport to the hotel (somebody could personally come and pick you up) and then recommend local shops and restaurants, arrange excursions and tours – by bus, boat or bicycle – and even book your tickets to the opera in Verona, which you could easily get to by e-bike. They'll show you the route; it's pretty.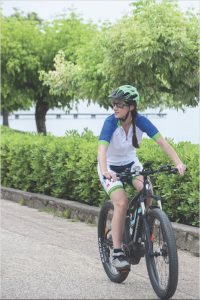 Verona Garda Bike (right)
Verona Garda Bike is a trail-blazing cooperative initiative by nine otherwise unrelated companies to promote cycling in the Verona-Garda region for locals and tourists alike. As well as facilitating cycling tourism they are also working to develop cycling infrastructure – off-road routes, rentals, safety signage, etc… Ultimately the aim is to encourage and connect to other organisations in the wider region (for more on this, see Jon's feature here).
Parc Hotels Italia
These days, Parc Hotels Italia operates on Lake Garda and in Sicily, but it all began here. Its founder, the late Germano Chincherini, was a native of Limone sul Garda who in the 1970s developed a network of hotels that is now run by his wife, Helena. Anything you need to know about holiday accommodation on and around Lake Garda, these are the first people to ask.
Getting there
By plane
Flying in to Verona airport would be ideal as Lake Garda is just a short drive from there, but any of the Milan airports, or even Venice at a push, would not present you with too arduous a road journey afterwards, especially if you were to make arrangements with Europlan for the transfer.