Amanda Robinson travels to northeastern Italy to visit Almar Jesolo Resort & Spa, a five-star hotel on the Lido di Jesolo that's redefining the beach holiday for the 21st century
Photos by Amanda Robinson and Almar Jesolo Resort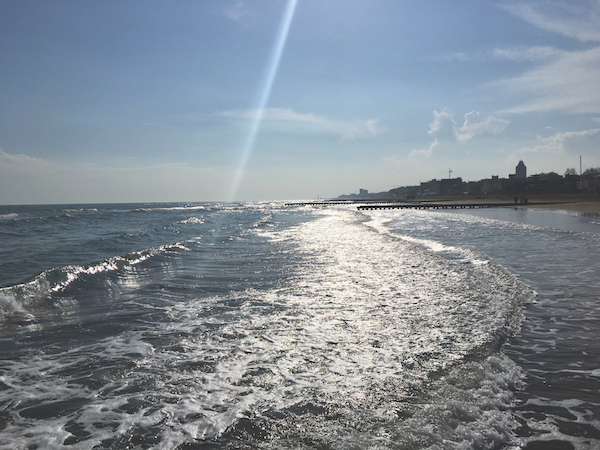 We flew in to Venice's Marco Polo airport leaving behind the chilly doldrums of London's feeble foray into spring. Blue skies and balmy temperatures warmed us as we made our way to the Lido di Jesolo, a 35-minute drive from the airport.
Now, mention the Lido di Jesolo when you're in Italy and chances are someone will recall happy family holidays by the sea, along its sandy coastline. It is not to be confused with the Venice Lido, though, the narrow strip that separates the Venice lagoon from the Adriatic, and the venue for the Venice Film Festival. Lido di Jesolo is on the mainland, a glorious 15 kilometres of soft, golden sands, lapped by the serene waters of the Adriatic. Bordered by hotels of every style, size and in varying states of (dis)repair, first impressions are one of an area whose heyday might have waxed and waned, but our destination, the Almar Jesolo Resort & Spa, is changing that perception with its modern ethos.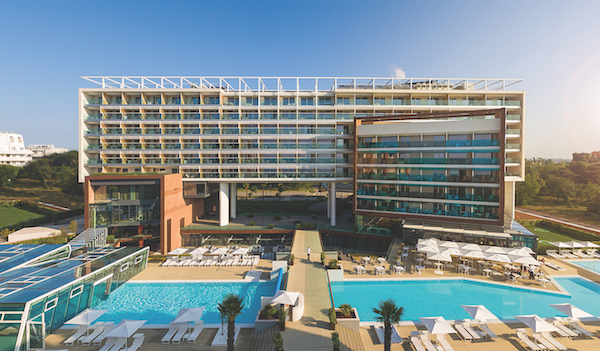 This sleek complex sits just outside the town of Jesolo: an ultra-modern-looking hotel, just four years old, all glass and clean lines, with neat, well-kept gardens and a broad sweep of driveway up to the entrance. The expansive reception area is wide and welcoming, a generous calming space; and our flight-weary shoulders instinctively unknotted a fraction. Outsized glass vases filled with glossy green palms were ranged in simple rows under a beautiful rippled light installation extending right across the ceiling. The play of natural exterior light and shade is continuous and ever-changing with floor-to-ceiling glass a feature throughout the hotel's contemporary interiors. Calming and energising all at once, it's a subliminal infusion of virtual Vitamin D.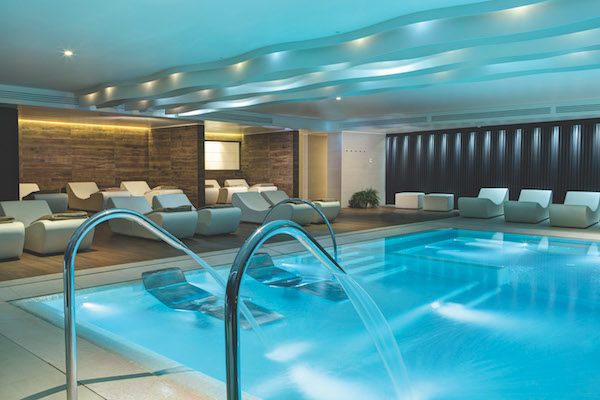 Time to move
One of the delights of taking a break is just that: a chance to step away from the daily routine and do something else – or nothing at all. The Almar caters for both ends of the spectrum and any point in between. From your perfectly private terrace and the many public areas which just invite you to sit and chill, to the 70-metre heated swimming pool and spa, it's all about your choice. In the well-appointed gym alongside the spa a programme of exercise classes beckoned. I put myself down for pilates, yoga and postural training in the airy exercise studio overlooking the sea. I came away with more energy, and a rediscovery of the joy of simple movement, something so easy to put aside with daily desk-bound routines. Now back at home, I am inspired to put on my trainers most days and take a run round the block. Our charming instructor Marco would be proud.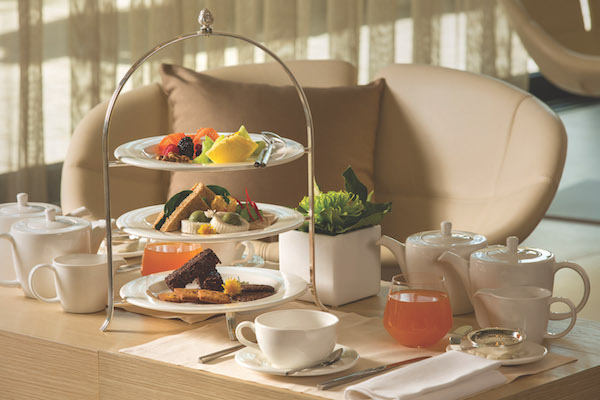 Time to explore
Do find time to tear yourself away from the hotel's nurturing hospitality and excellent food if you can, though. Of course, the Lido beach with its soft sand and gentle waters is just a minute's stroll away, along the palm tree-fringed boardwalk; where you can walk for miles along the promenade, stop at one of the buzzy beachside bars for a drink or cool off with a gelato.
The splendours of Venice can be visited in a day, with a welcome return in the evening to this most relaxing of sanctuaries. Or take cycle down to Jesolo and along the promenade to explore the Lido; bike hire is free. We also visited the tiny town of Lio Piccolo in the serene heart of the lagoon: this place has ancient origins and is well worth your time. Here you are surrounded by unspoilt landscapes teeming with wildlife and a real sense of how this natural lagoon looked before the Venice of today was created.
Time for you
Making the most of your own time is what the 5-star Almar Jesolo is all about. If you're looking to recharge your batteries by the beach in a place with top-notch facilities and excellent food, in the most hospitable and elegant surroundings, then this is the place for you. We came away refreshed, energised, and mindset changed.
More information
Almar Jesolo Resort & Spa
A one-night stay for two in a Deluxe seafront view room with buffet breakfast and access to the Spa starts from €230.
For a longer stay, packages start with the Pampering Break from €320 per room (two sharing) for two nights. Celebration and Sleep packages are also available.
Via Dante Alighieri, 106
30016 Lido di Jesolo
+39 0421 388111 
Getting there
Airports
Venice Marco Polo airport is 35km away, 35 mins by car. Treviso Canova airport is 45km away, a 45-minute drive.
Railway stations
Venice San Donà di Piave: 25km
Mestre Venezia: 45km