Captivating Favignana island in the Egadi archipelago is known as 'the butterfly of the sea' and boasts an array of natural wonders…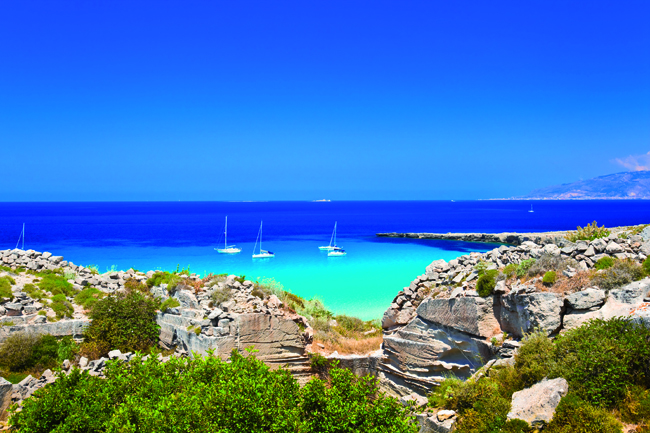 Favignana is part of the Egadi Islands, located west of Sicily in the province of Trapani. In ancient times it was referred to as Aegusa, meaning 'goat's island', adopting its modern name from the Italian Favonio, referring to the dry wind that sweeps down from the central mountainous region. The hilly heart of Montagna Grossa conjoins two distinct wings of the island – the dry western plains and the eastern farmland – with the main town residing securely between them both. At its highest peak, the mountain tops 1,010 feet – a height which provides a protective barrier  from the elements. From above, the delicate coastline resembles the shape  of a butterfly, giving the island its romantic moniker 'butterfly of the sea'.
An intricate shoreline is populated by caves of porous volcanic rock, locally known as tufo, which present dramatic stalactites and breathtaking underground cathedrals. Hidden in these enclaves are the lifeblood of Favignana – an abundant source of bluefin tuna that have been fished for thousands of years.