Question: what do you do if you wish to take a holiday during which you will be spoilt rotten
 

by a series of delicious meals, but from which you nevertheless wish to return home leaner, stronger, healthier and happier than before?
Answer: you go a gastronomic hiking in Tuscany.
It was to cater for just such demands that Jackie and Mick Parsons set up Hedonistic Hiking seven years ago. As I discovered, their guided tours involve so much enjoyable exercise in the fresh air that you can eat and drink what you like without feeling guilty; and, furthermore, you sleep like a log afterwards. It is a magic formula, and although my own experience with them was a tailor-made affair with a small group that lasted just a few days rather than the usual week or so, I wished it could have gone on for ever.
Only minutes after landing in the highly civilised small airport at Pisa, we were welcomed by Jackie, the co-founder of Hedonistic Hiking, and her colleague Annabel, and our luggage was loaded into their minibus, from the back of which a bowl of ripe strawberries and various other delicacies were produced; and after a two-hour drive south-eastwards into the hills of Chianti, we arrived at the Palazzo Leopoldo, a grand medieval hotel in the small Tuscan centre of Radda. My own room had a view over the old town walls to the countryside beyond, all glowing green after recent rainfalls.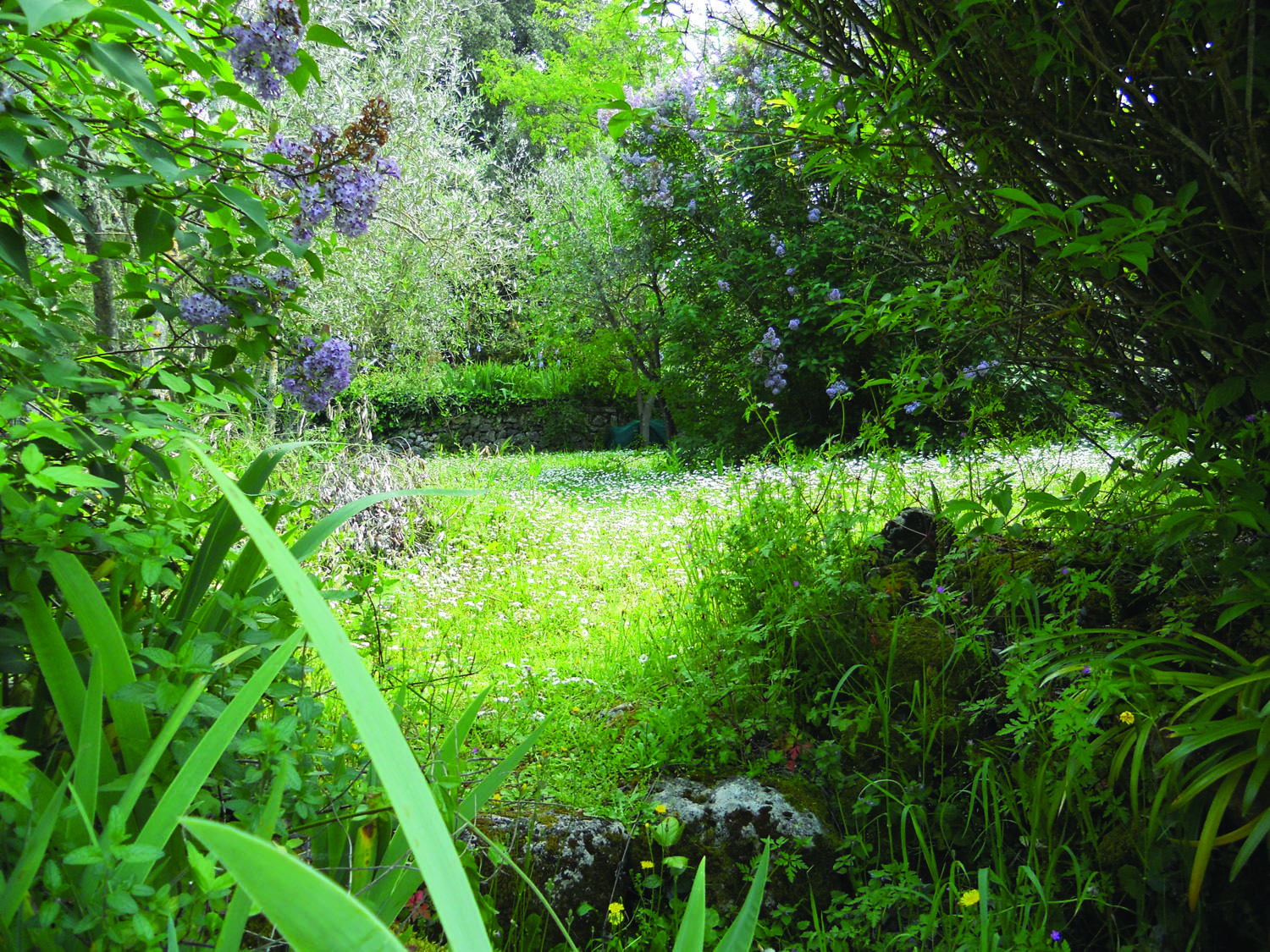 Shortly afterwards we assembled in the lobby for an early-evening welcome drink of prosecco. As Jackie now explained, half the point of these holidays is that you have no decisions to make. Everything is arranged for you; the walks are all accompanied; picnics are waiting at specially selected panoramic spots; the menus for the meals in restaurants are chosen in advance … oh, and wine is included in the price.
All of which was promptly demonstrated at dinner that first evening, in an excellent local restaurant called La Botte di Bacco (meaning 'the Winecask of Bacchus'). As each of the four courses appeared, Annabel talked us through them and the wine-waiter was on hand to discuss the two high-quality Tuscan wines he produced. After the end of the meal, it was a happy group that made the short walk back to our hotel.
Breakfast the next morning was the only time we had to decide what to eat, and already I found myself dithering over the huge spread laid out in the hotel's dining room. But these holidays involve sticking to a timetable, and by nine o'clock we were in the minibus, driving down into the Elsa valley, where the day's walking started with a visit to the early Romanesque church at Badia a Isola. From here, leaving the turreted medieval walls of Monteriggioni outlined behind us, we walked up into the wooded hills of the Montagnola region to the west of Siena, following an old strada bianca ('white road').
Having packed in a hurry before leaving London, I had failed to bring the small rucksack which Hedonistic Hiking rightly advise is essential. After only a few minutes walking uphill in the sun, I had taken off my waterproof top and was annoyed at having nowhere to put it. I was also thirsty, but – my fault again – having had nowhere to put the waterflask that had been offered to me back in the hotel, I had turned it down. I also wished that I was wearing shorts, as the other walkers were. So I learnt the hard way that it is essential to have the right kit.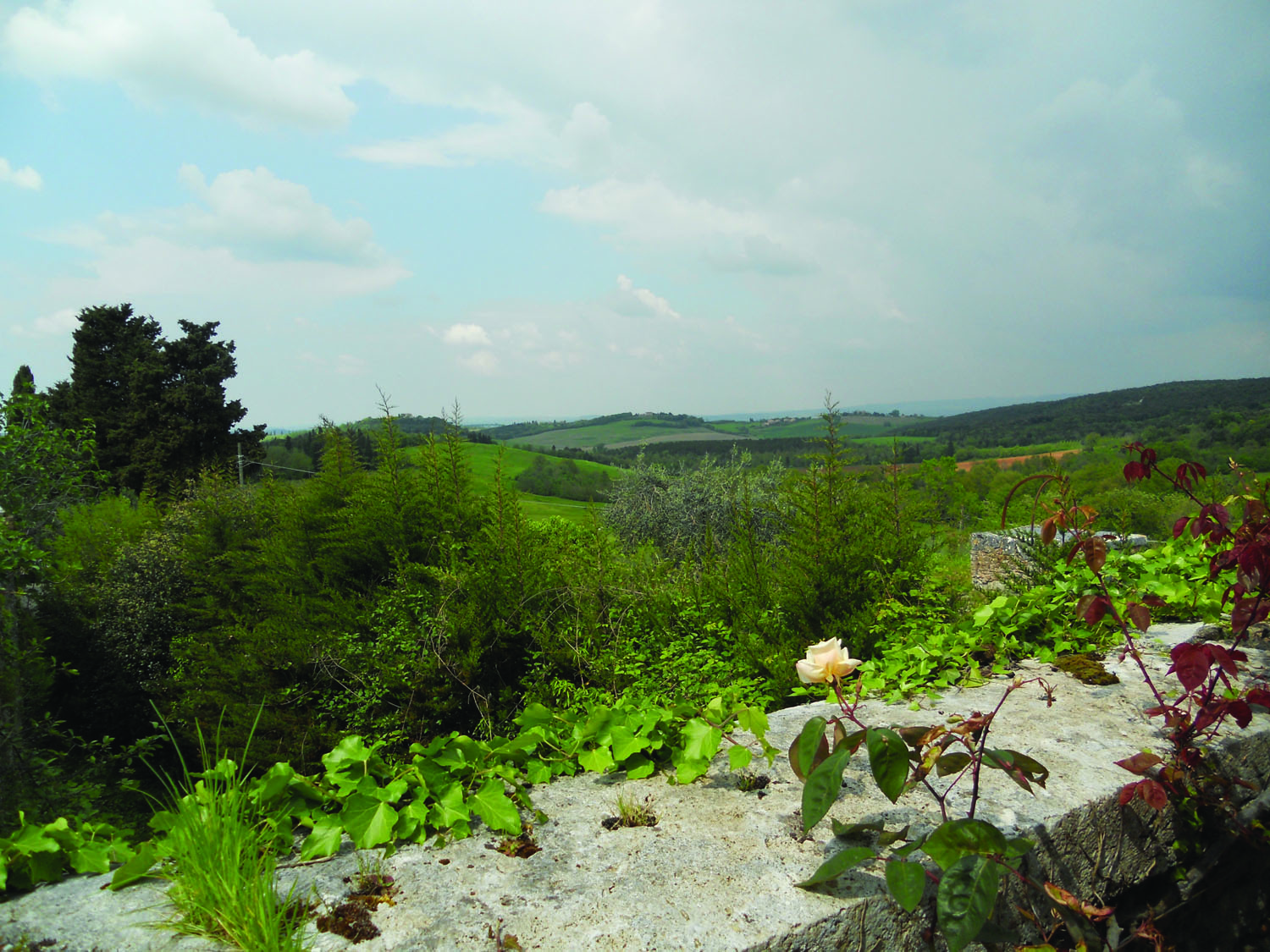 As the road continued up into hills thickly wooded with holm oaks, conversation tended to flag, and we appreciated the wisdom of taking things slowly and gently; because even if you are fit, uphill walking is tiring; and most of the people in these groups tend to be aged forty-plus. Every once in a while our guide Jackie, who is herself as fit as a fiddle, tactfully paused to let us reassemble.
Soon, however, we reached the top of Monte Maggio, below which the Tuscan landscape spread out majestically. Then the descent towards lunch; back into the woods, past farmhouses surrounded by poppies and irises, and past shaded glades thickly carpeted in late-spring flowers; until, hungry and thirsty, we arrived at the imposing Villa Bichi Borghesi, where Annabel had laid out a picnic on a table in a courtyard of one of the stable blocks.
We had left London barely 24 hours before, but already friendships had formed. This, indeed, is one of the best aspects of walking holidays, namely that the shared adventure brings you together. And now we had earned our lunch. Two types of pecorino; Tuscan ham; wild boar sausages; artichoke hearts in olive oil; asparagus; unsalted Tuscan bread; all washed down by wine, both red and white.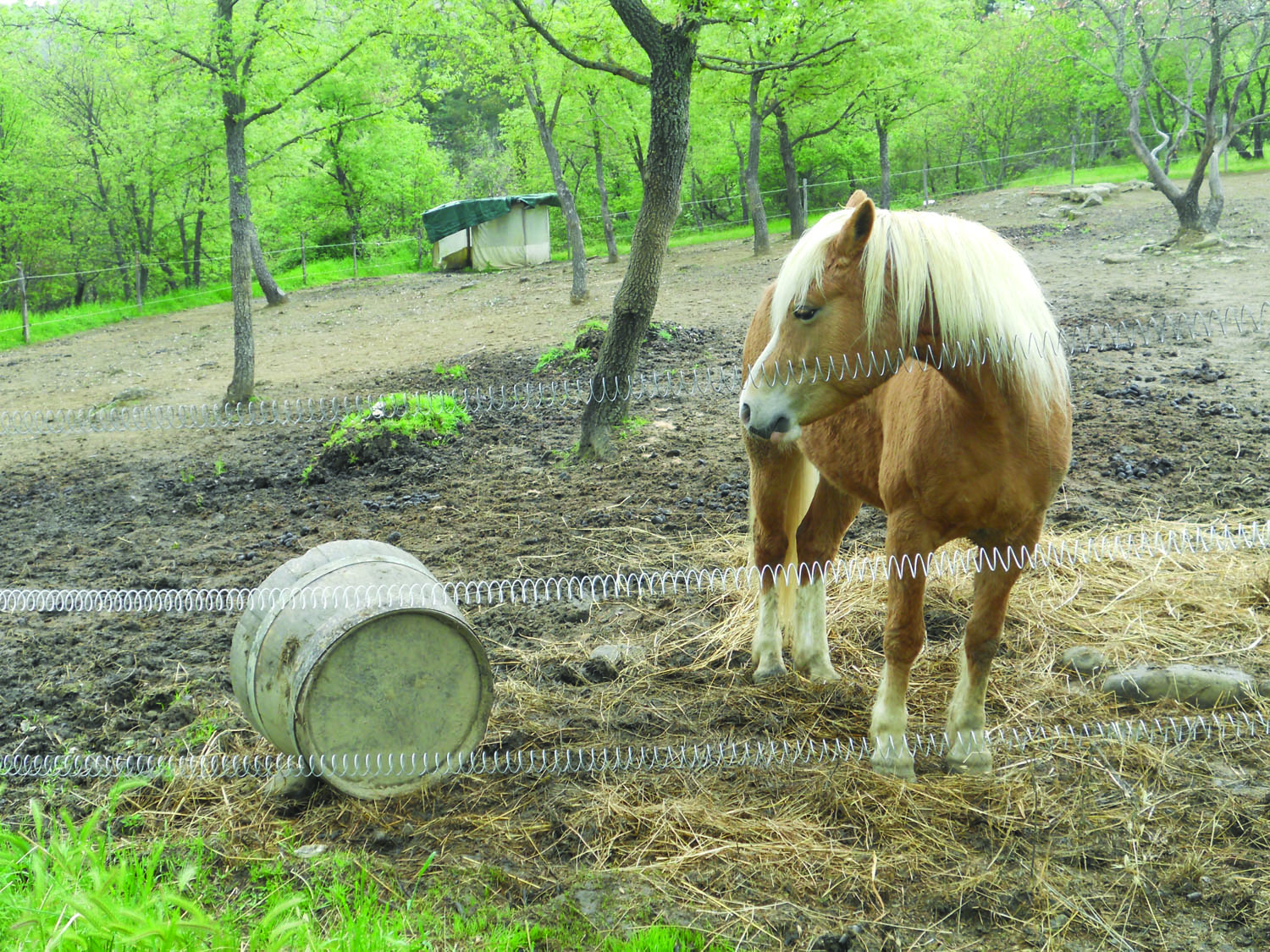 Lunch over, there was time to relax or dream while Jackie read an excerpt from A Day in Tuscany, an account of life in wartime Italy, after which Valentina Bichi Borghesi, the wife of the owner of the villa, showed us round its formal gardens before she and her husband gave us a tasting session of their own estate-bottled wines. It was then off to look round La Suvera, a nearby castle, part-medieval and part-Renaissance, which is one of the two hotels where Jackie's guests stay on the longer version of the Tuscan tour, and where the outrageously grand rooms are stuffed with innumerable precious artifacts.
These tours being as much about food and culture as walking, it was now time for a cookery lesson; and so back into the minibus and off to the Borgo San Chimento, just round the corner from La Suvera. Here, in the old kitchens of the Villa San Chimento, untouched for a hundred years, a charming Italian cook called Orietta taught us how to make ravioli and tagliatelle, and it did not matter that she spoke hardly a word of English. Suddenly an element of competition set in, and witty quips aside, we were all very keen to prove our worth.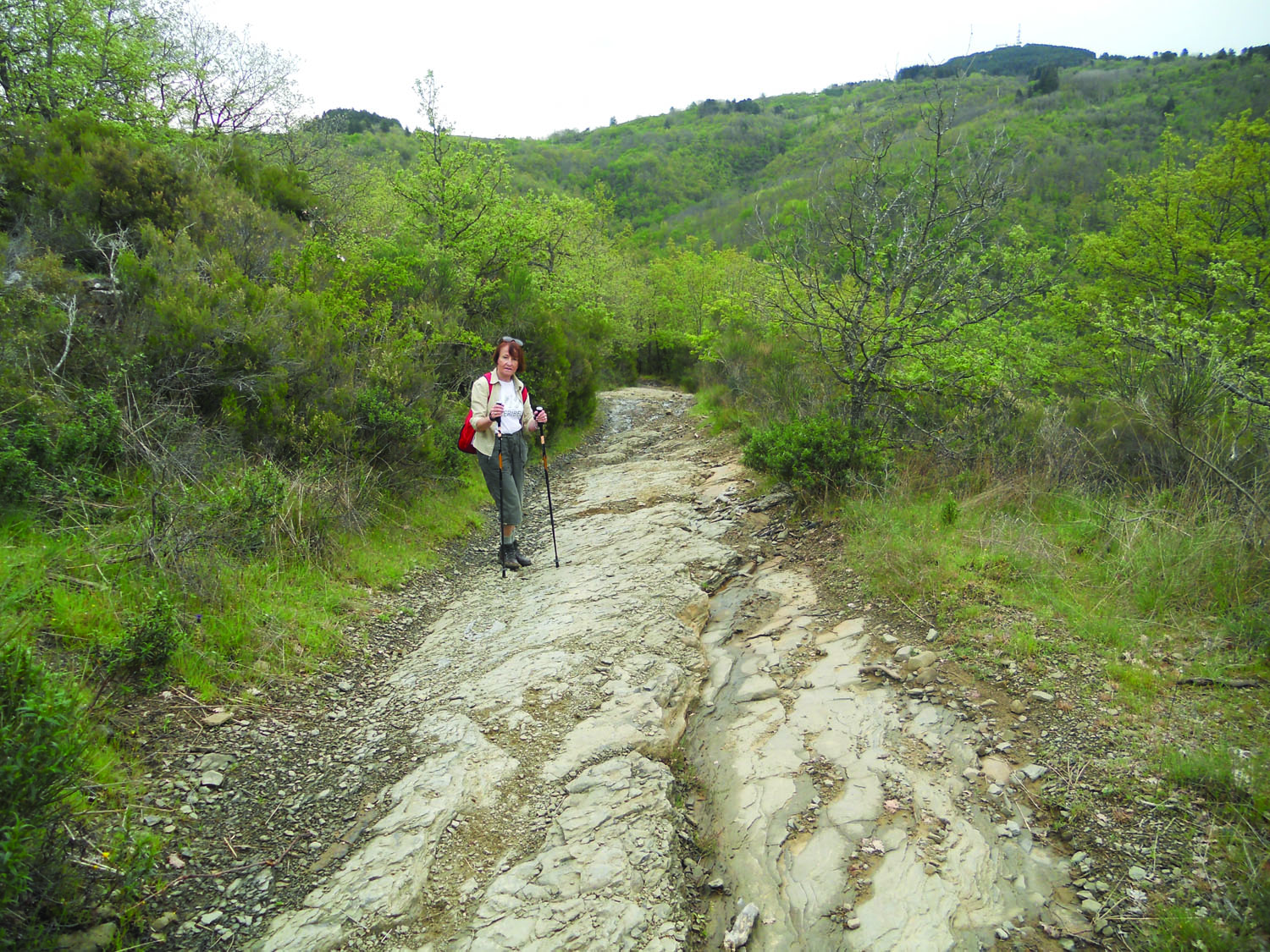 Later, while Orietta turned our creations into a proper meal, and while swallows flitted about above the villa, we consumed prosecco and bruschetta al pomodoro outside, before returning to the kitchen for a feast that would not have been out of place on Masterchef.
And later still, after another minibus ride back to our hotel in Radda, some of us had an amaretto or two in the Bottega di Giovannino, the only place that was still open in this quiet town after ten o'clock on a Saturday night.
The next morning we were back in the minibus at nine o'clock, heading north for a serious walk in the Monti del Chianti, with views over the Apennines which form the spine of Italy. Walking uphill on the rough tracks here, we heard cuckoos and skylarks, and by the wayside I found whole clusters of the rare 'early purple orchid' growing wild. During a pause in a pine forest on the Monte San Michele, Jackie read a story about bawdy nuns from The Decameron by Boccaccio, a rough contemporary of Chaucer, and, still chuckling over it, we carried on downhill to a last lunch.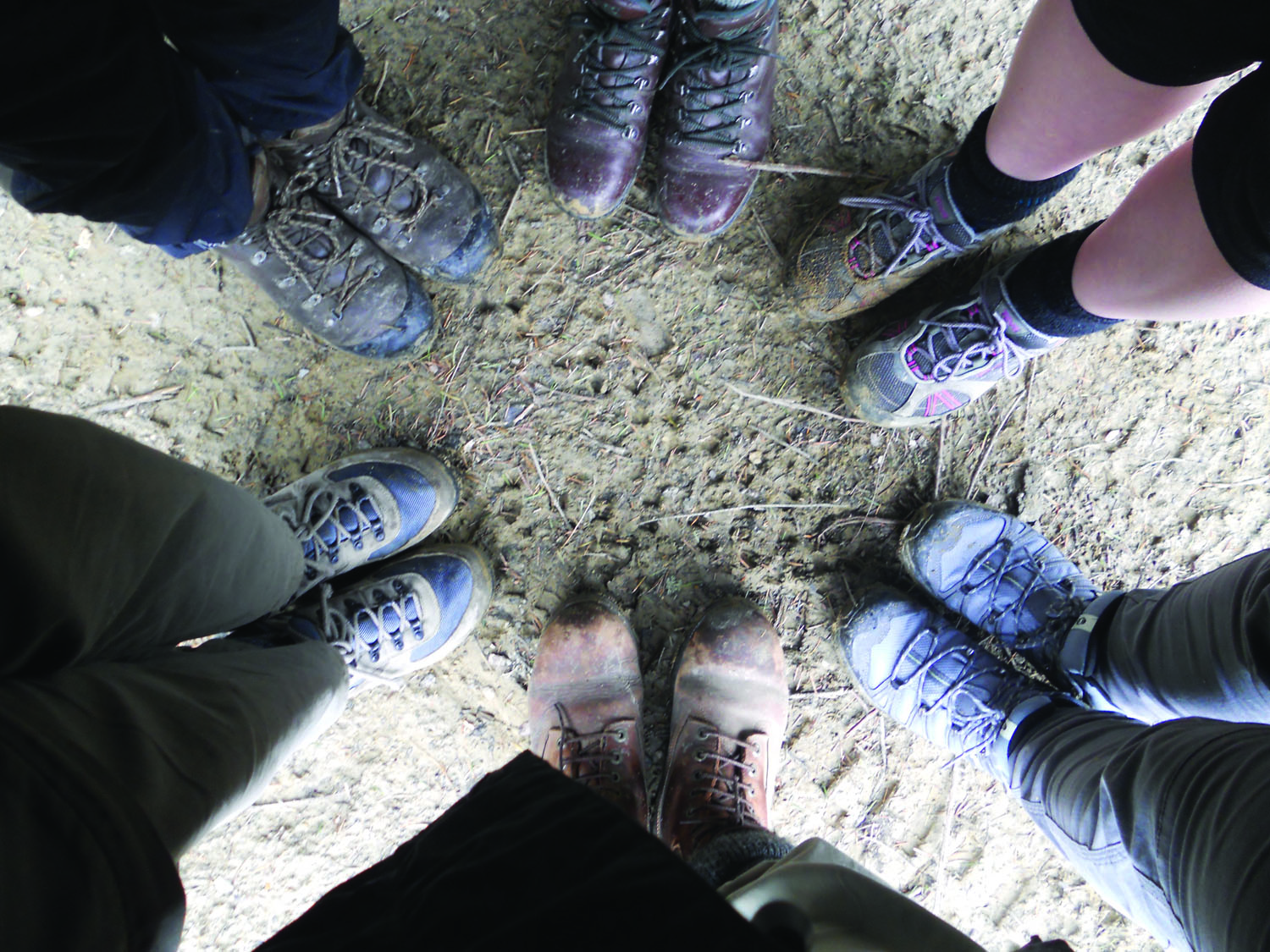 Like many of the best establishments in Italy, the Ristoro di Lamole looks entirely anonymous from the outside. But from our table on the covered veranda, we had one of the most impressive views from any restaurant in Italy. As for the food … the bruschetta al pomodoro was perfect; the burrata was soft, runny and creamy, just as it should be; the risotto made with a naturally black rice called riso di Venere ('rice of Venus') was a revelation.
Then, all too soon, it was back to Pisa. Here, sitting on solid marble benches in the garden outside the entrance to the airport, and regretting that we had to leave newly-made friends so soon, we killed the two-hour wait for our flight with the help of a couple of bottles of excellent Chianti, courtesy of Hedonistic Hiking.
That, surely, is the way to go.