Amanda Robinson takes a pitstop in a city with an outstanding heritage, great shopping and a relaxed ambience – a rich mix of old and new, just an hour from Milan…
One of the delights about il bel paese is the abundance of beautiful vistas and outstanding locations waiting to be discovered off the beaten track: and while Italia! Magazine is all about discovering those secret corners of Italy, here's an absolute winner that's hiding in plain sight, just off the A4 motorway en route from Milan to Venice. If classic cars are your thing, then you'd recognize the name of Brescia instantly as the start and end point of the renowned Mille Miglia road rally, but otherwise, chances are this destination probably hasn't registered on your 'Italian cities to visit' bucket list.
Sprawled on the broad Padano plain at the base of the Alps and bordered on three sides by beautiful lakes of Garda, Iseo and Idra, prosperous Brescia is set in a region of natural beauty. It is the second largest city in Lombardy, at the intersection of two historic European corridors which connect France to Austria (from west to east); and from north to south, the route from Germany and central Europe to Rome. With our constant need to get from A to B, the city literally gets passed on these busy intercity highways: but it is precisely Brescia's geographical location that has granted her an illustrious past and not one but two UNESCO World Heritage sites.
Founded by the Gauls, this tribal settlement became Brixia, a key city of the Roman Empire with a remarkably chequered history. Take a tour around the town and you'll find lots of impressive buildings and architecture wherever you turn, telling the tales of the rise and fall of a succession of powers, factions and families.
The city has an attractive pedestrian zone at its heart, which makes exploring an utter delight. Head to the main tourist office in via Trieste (there's also one at the station) and there you'll find no end of ideas to get the most from your visit – there's more than enough to choose from if you're only in the city for 48 hours. A short stroll around the city centre will take you through centuries of history, starting with Piazza Paolo VI, where the medieval Broletto Palace stands; as well as two cathedrals, the neo-classical 'New' Cathedral and the 9th century Rotunda or Duomo Vecchio. Move on to Piazza della Loggia built in the Renaissance, dominated by the Loggia Palace and its ornate clock tower, and finally to the 20th-century Piazza della Vittoria, constructed in the Fascist style.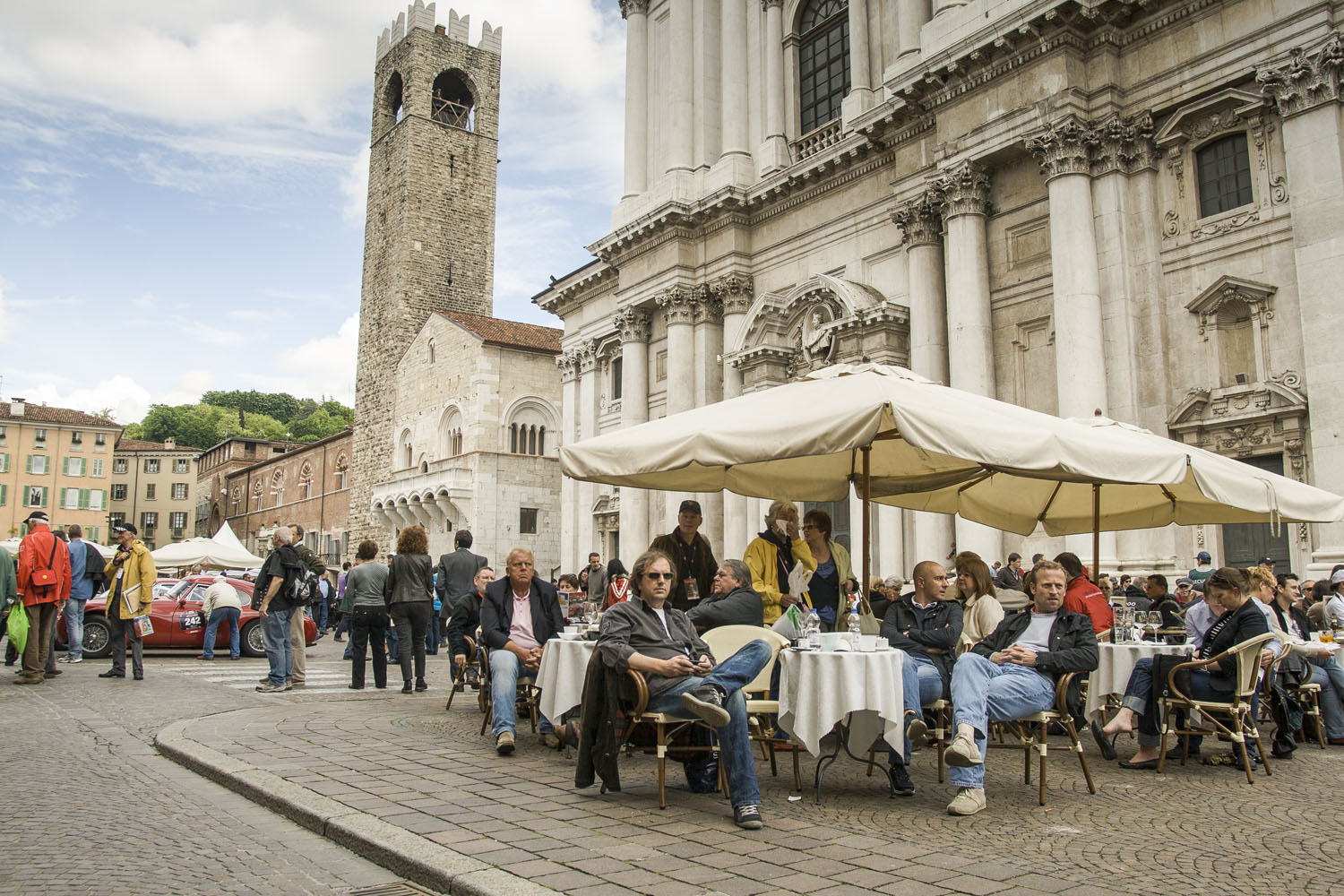 Whether you're a culture vulture, interested in history, or prefer to soak up the vibrant urban atmosphere from the perspective of the many cafes, high-fashion boutiques, antique shops and fine restaurants dotted around the elegant piazzas of the city, you are spoilt for choice. Walking is the most enjoyable way to experience the sights of this compact city centre, but if you wanted to travel further afield within the city environs, it's worth pointing out the recently-built single line metro (Metropolitana). Only opened in 2013, it has 17 stops and runs from 5am in the morning to midnight, so it really is a handy alternative when you're planning your itineraries.
The wide medieval piazzas and streets are all built around the original Roman road system with the east to west decumanus maximus (which is now Via Musei) and north to south cardo maximus, making it easy to get your bearings. The best place to start your exploration is the UNESCO-listed Santa Giulia museum in via Musei: it showcases some of the most important artistic treasures from the city's long history, including the bronze Winged Victory statue, which is the symbol of the city. This remarkable building is on the site of the 8th-century Benedictine San Salvatore convent as well as the 12th-century Romanesque church of Santa Maria in Solario and the 16th-century Santa Giulia – and beneath all that ecumenical splendour is the original archeology of a high status Roman home. Strolling around the partly excavated buildings you'll see well-preserved mosaic floors and top of the range Roman plumbing among other fascinating relics. You'll get a great impression of just how extensive and significant the area was as, just alongside, sits the centre of the Roman city and the impressive remains of the Capitoline Temple. Built by Vespasian between 73 and 74 AD, it lay hidden in the kitchen gardens of a palazzo until the 19th century. Even as a partial restoration, the noble columns are a magnificent sight, making even more of an impact, towering over the more recent architecture and a modern road around it. Finish off your morning with a brisk walk to Brescia Castle, a medieval fortress which dominates the city on the summit of Cidneo Hill – it's not too much of a climb and if it's a fine day you'll be rewarded with fine views over Brescia and beyond.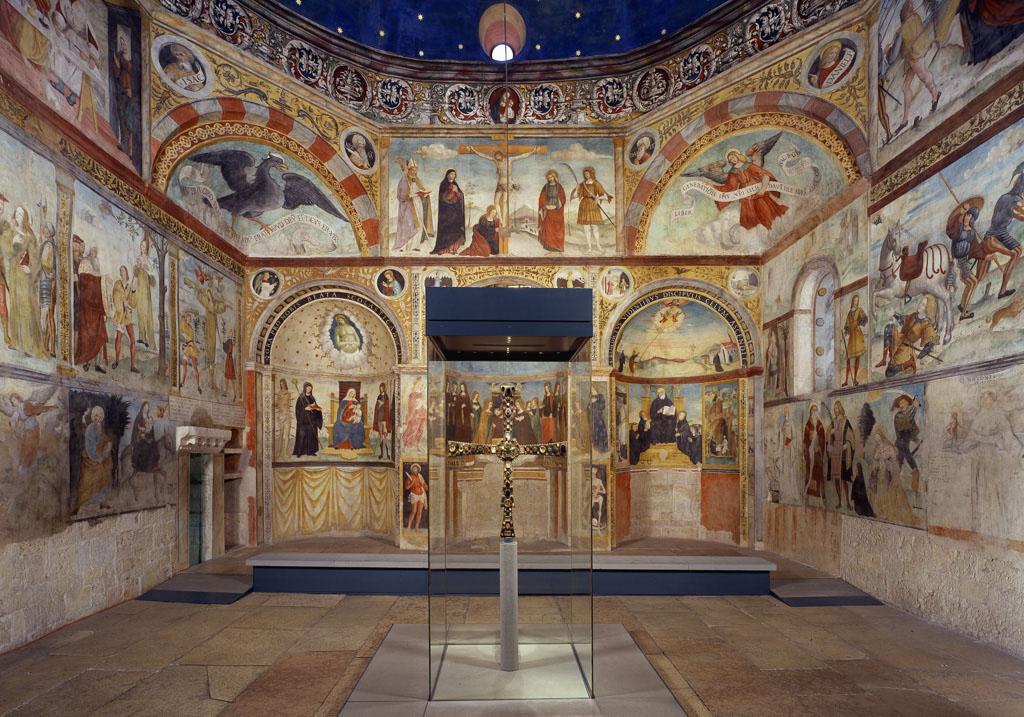 For the best retail therapy, head to the area around the 15th century Piazza della Loggia, where chic shoe shops will vie with boutiques for your attention, not forgetting the tempting artisan bakers and pasticcerie of course. The antique quarter is near via Trieste and via Toso, and you'll find several vintage shops and art galleries along the via Musei too. Along with the weekly food market, the second weekend of any month (except July and August) sees the Mercantino dell'Antiquariato in full swing in the porticos of Piazza della Vittoria. It's on a grand scale and well worth a visit as it attracts a large crowd of antique and vintage vendors and buyers from far and wide as well as loyal locals.
You'll eat delicious food wherever you go in Italy, but the Brescia area is blessed with an abundance of tempting local produce and wines, thanks to its varied geography and micro climates. Pasta lovers should seek out casoncelli – the regional variation on ravioli, with a herb-infused meaty filling wrapped in the finest twists of golden pasta and served with melted butter and a drizzle of peppery olive oil. If you've a taste for cheese, don't miss the pungent Bagòss from nearby Bagolino which is delicious served with chutney or in the regional cheese fondue. You'll eat well in the town, from the fine dining style of restaurants like Michelin-starred La Sosta, whose lake fish menu is outstanding, or the more rustic fare of trattorie like Urbana Mangiafuoco. You will never taste an ox cheek casserole so rich and tender – not surprising considering that the chef's simple recipe uses two litres of red wine to one kilo of meat, simply slow cooked for a minimum of eight hours…
Last, but certainly not least, Buonissimo in Corso Manelli is the local mecca for all things foodie – a supermarket at first glance, just go downstairs and you will find a well-frequented café and restaurant that serve traditional dishes, as well as a mouthwatering deli, fresh fish and meat counters, plus a wide array of outstanding, locally produced wines.
When it comes to wines, the region produces very drinkable reds, whites and rosés. The region of Franciacorta just outside Brescia, has 20,000 hectares of vineyards. The jewel in the crown is a delicately sparkling wine which takes its name from the region. Not to be confused with Italy's other popular sparkler, prosecco, Franciacorta is produced by the méthode champenoise, creating a more subtle mousse and crisp, biscuity flavour. Follow the meandering Strada del Vino dei Colli Longobardi wine trail through the area to discover this exquisite wine for yourself. The Solive winery nestling in the tiny village of Nigoline di Corte Franca is the perfect place to sample the wines – it's worth contacting them in advance if you'd like a tour around the winery itself and you can round your visit off with a relaxed lunch afterwards at their agriturismo restaurant too.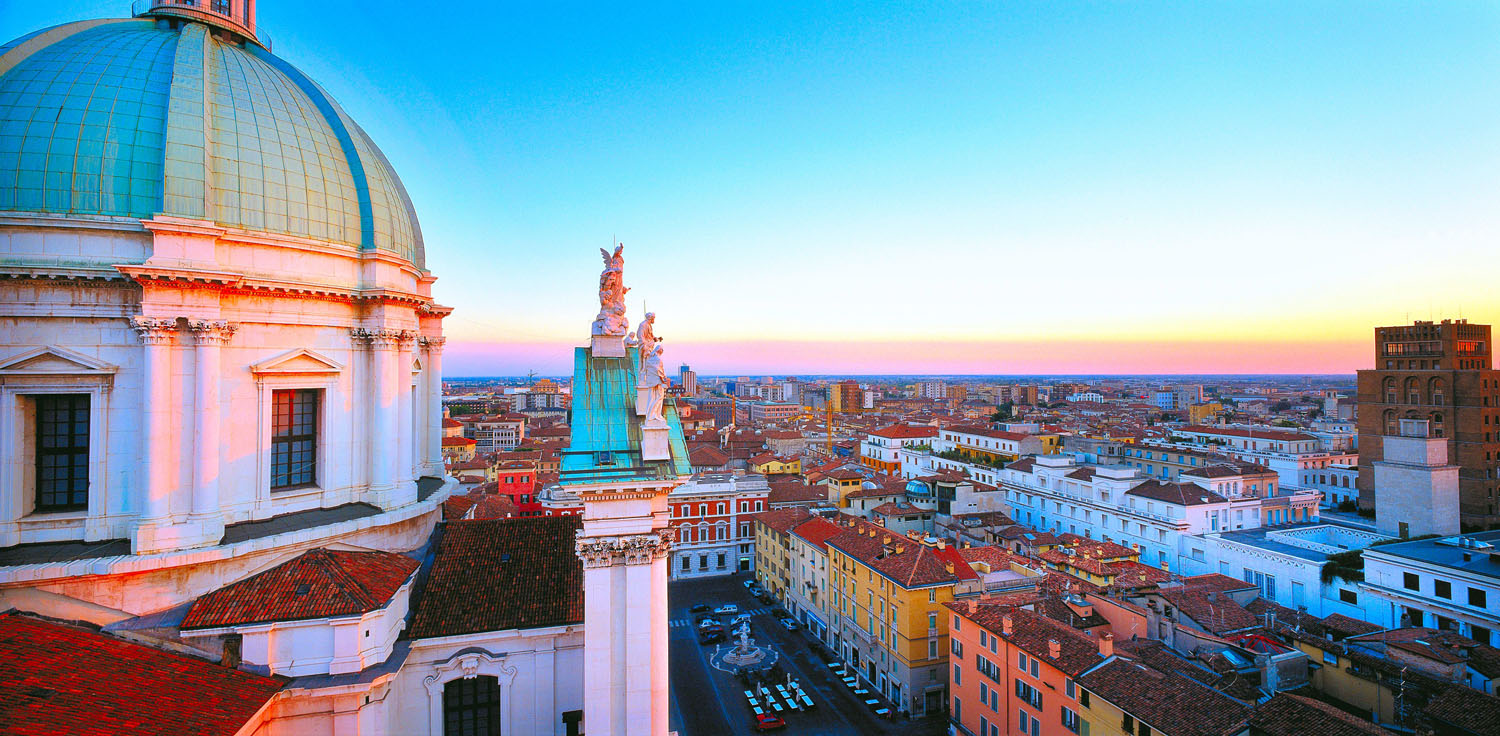 Just like the layers of an onion, the more you discover about Brescia, the more there is to know. A stopping off point or a base from which to explore the wider area, Brescia has so much to offer its visitors. From the leisure possibilities of the glorious lakes to a grand tour of art cities like Verona, Bergamo, Milan, Mantua and Cremona, add Brescia to your bucket list and you won't be disappointed. So next time you're speeding by on the A4, take that detour to discover a hugely under-rated city of fine food, wine, art, culture and a jaw-dropping Roman heritage for yourself.
All images © Roberto Ricca unless otherwise stated.
Tags:
48 Hours
,
Brescia
,
Holidays