Who would have thought it?! Italian Resturant Osteria Francescana in Modena, Italy, is the first Italian restaurant ever to have won the title of world's best restaurant! Congrats Massimo Bottura!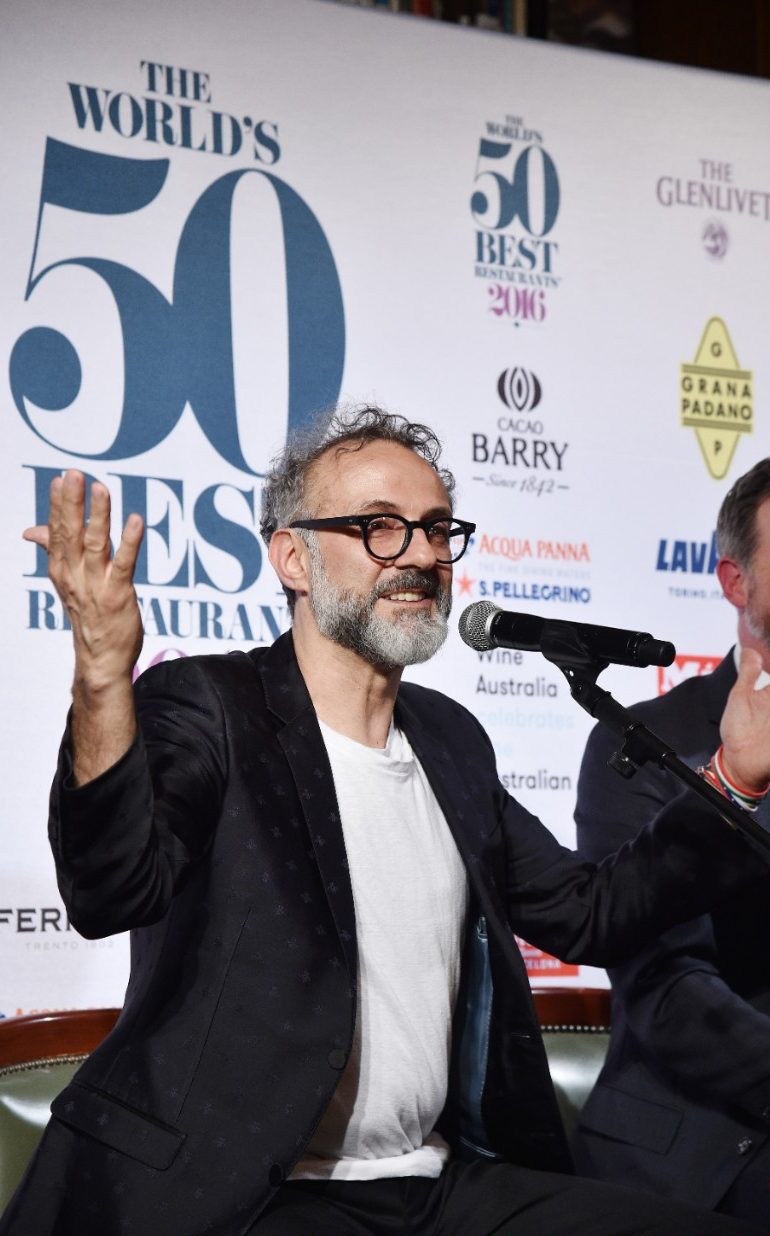 Recently Italian chef Massimo Bottura opened a soup kitchen called Refettorio Ambrosiano in Milan.
On Monday, it was revealed that his Italian restaurant Osteria Francescana in Modena – the home of Luciano Pavarotti and Enzo Ferrari – has been named the best on the planet in the annual World's 50 Best Restaurants.
Bottura beat Spanish rival and last year's No. 1 El Celler de Can Roca (now at No. 2) to the top spot, having been in the top six for the last six years.
When he spoke to the 800 guests attending the event in New York, he said "In the end…it's all about hard work."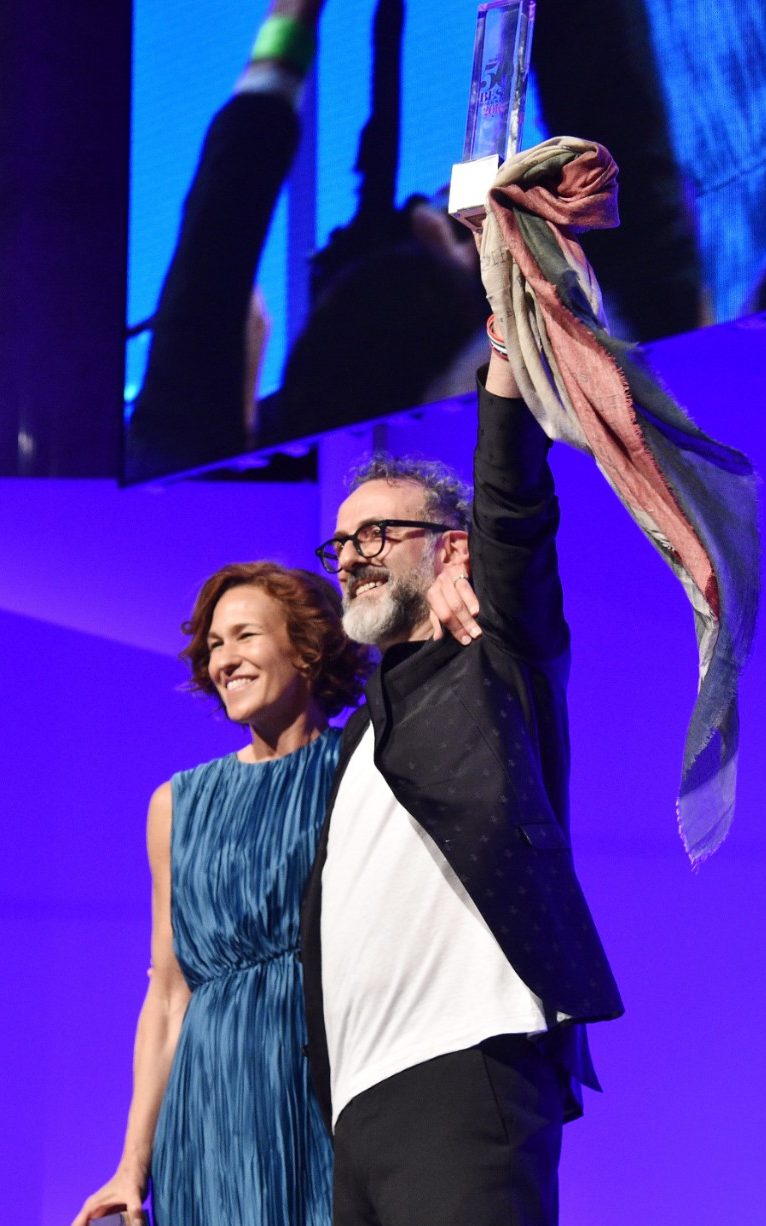 Osteria Francescana is the first Italian restaurant to hold the position in the awards history – and Bottura underlined the point by bringing out an Italian flag as he accepted his award.
The first awards began in 2002 and were the result of a office brainstorming session at the London offices of Restaurant Magazine. Today, it's grown into an phenomenal event, there are votes of around 1000 industry professionals, known as "the academy", and votes are based on restaurants they've eaten at during the previous 18 months.
Italy has four restaurants in the top 50 this year: Le Calandre in Rubano at No. 39, Piazzo Duomo in Alba climbs 10 places to 17 and Combal Zero in Rivoli has returned at No. 46.
The USA boasts six restaurants including Saison (No. 27) in San Francisco, one of four new entries alongside New York's Estela (No. 44).
Customers fly from around the world to top rated restaurants – Massimo Bottura explains that he recently welcomed a Brazilian couple who had flown to Modena specifically to visit his restaurant Osteria Francescana. World's 50 Best is said to attract a younger customer than Michelin stars, but one who is prepared to travel.
This article was adapted from Telegraph and Business Insider Australia