How do you choose from the thousands of gastronomic festivals throughout Italy? We've made it easy for you with five of the best to tickle your tastebuds…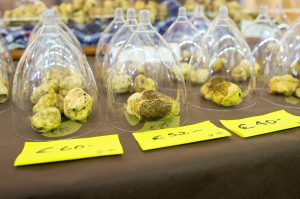 International White Truffle Fair
Alba, Piedmont
Do you love 'em or hate 'em? Well, if you've got a smidgen of Italian joie de vivre coursing though your veins, the chances are, you'll hunger after this little nub of golden fungus like the famed hunting pigs that grub around in the undergrowth searching for them. The fair in October attracts some of the world's greatest chefs to ensure that your experience of sampling the 'white diamond' is as memorable as possible. Foodie fare includes omelettes, pasta and rice dishes enhanced by the musky flavour of these special little funghi. The truffle sells for around £1,600 per kilo (and upwards), so every last shaving should be savoured. Take part in an auction if you dare! As well as the fair showcasing this gourmet treat, and other Piedmontese produce, there are also markets where truffle oils, creams, pastes and butters are for sale. Oh, and don't miss the donkey race at the start of the month.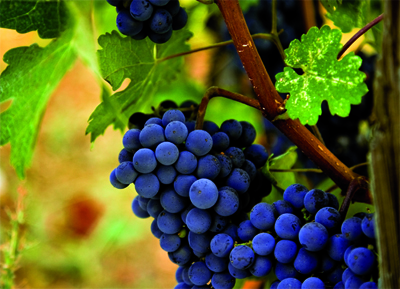 Chianti Classico Wine Festival
Greve in Chianti, Tuscany

Chianti is one of Italy's most iconic and best-known wines and every year, during the second weekend of September, producers present their latest wares in the main square of Greve in Chianti for all to sample – we challenge you to return home without a healthy vinous haul!
EuroChocolate
Perugia, Umbria
As the name suggests, this festival is ideal for lovers of all things sweet. It sees the centre of Perugia become a chocoholic's paradise for ten days in October. As well as having the chance to feast on desserts and candies galore, there are cookery classes, exhibitions and much more.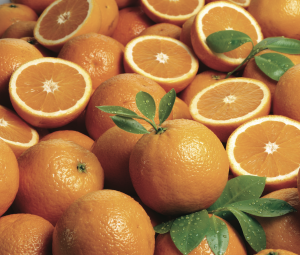 Orange Throwing Festival
Ivrea, Piedmont
The Orange Throwing Festival in Ivrea is a bright splash of colour in the oft-dark month of February. The women of the town used to throw oranges to attract men – now everyone does it just for fun in what is quite possibly the biggest food fight in Italy.
Fish Festival of Saint Fortunato
Camogli, Liguria 
A fish fan's foodie heaven! The second Sunday of May sees the port of Camogli in Liguria host the Fish Festival of Saint Fortunato. This is a very big festival for a small town, in which grandiose fireworks herald the start of the event – and then free fried fish is available for all.