There's no better way of buying authentic Italian produce than by rubbing shoulders with the locals at one of Italy's many bustling markets. Here are our favourites…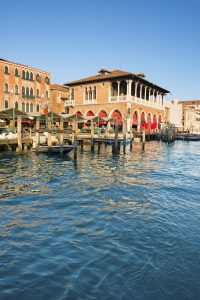 The Rialto Markets/ Pescheria

Venice, Veneto
Among the multitude of architectural, historical and scenic 'must-sees' and 'must-dos' in this iconic city, here is a gastronomic imperative  to add to your trip. The characterful site of the Rialto Markets (Mon-Sat, 7am-2pm) is a-buzz almost every day with the shouts of vendors and the constant hubbub of the crowds of customers who flock here for the fresh, local produce. If you're self-catering (or simply picnicking), you can buy most things you need here – ignore the souvenir stalls and walk on to find a fine array of seasonal fruit and veg, cheese, seafood and more. Seafood, in particular, has its own special place at these markets. The 'Pescheria' (Tues-Sat, 7am-2pm) is found beneath a distinctive neo-Gothic arcade and plays host to countless fishmongers and their incredible wares. You'll find all manner of seafood here, from rows of silver-scaled fish to plump crustaceans and pretty much any other sea creature you care to name.
Bologna Earth Market
Bologna, Emilia-Romagna
Organised by the Slow Food Bologna Convivium and Slow Food Emilia-Romagna, this small farmers' market opened in 2008, and sees local producers offer quality local fare in the Porto district of the city (Saturday mornings).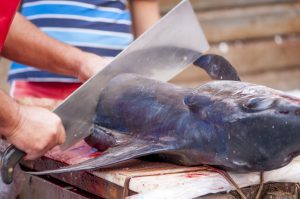 Catania Fish Market

Catania, Sicily
Another typically vibrant and bustling scene can be found at this famous market (Mon-Sat, 7am-11am), renowned for the range and freshness of its produce. Browse the fish and take in the atmosphere as the fishermen tout their catches of the day.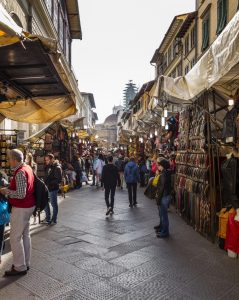 Mercato Centrale
Florence, Tuscany
This thriving daily produce market (Mon-Sat, 7am-2pm) inhabits a 19th-century building and is located just adjacent to the extensive San Lorenzo market in the city centre. Opening times vary in the winter months.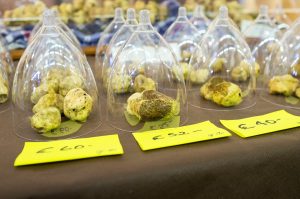 Alba white truffle market 
Alba, Piedmont
For six weekends in October and early November white truffle hunters and merchants come here to sell their products. There are all manner of other food stalls too, and Sundays see these spill out onto the streets and piazzas.
Tags:
food
,
Italian Markets
,
Markets