Nothing says romance like chocolate (well, apart from diamonds…) so we've rustled up these ideas with a distinctly Italian flavour
A slice of alright
Pizza purists, look away now…
For the chocoholic in your life, this delicious confection of chocolate will hit the spot. The 7-inch base is solid Belgian milk chocolate and topped with milk and white chocolate curls, vanilla fudge, brownie biscuit and milk chocolate balls. Delivered in a traditional pizza box, this is the ultimate treat for Valentine's Day. £11.50, which is less than £2 a slice!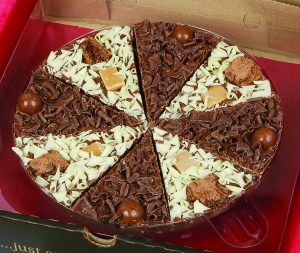 Get yours at Gourmet Chocolate Pizza
Melting moments
Line up the fresh strawberries and pink marshmallows, it's fondue time. Made by the aptly-named Kasanova company in Italy, you melt your chocolate in the pretty red and white ceramic pot which sits on the metal base and warmed by the burner underneath. Then grab the long-handled forks and dig in… Dishwasher safe, the fondue set costs around £11.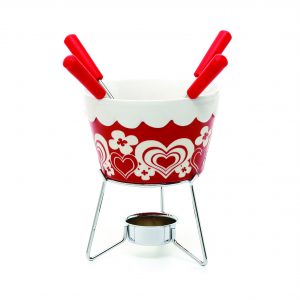 Buy it now from Kasanova
Say it with flowers

Just like the confetti flowers of Sulmona in Abruzzo, these colourful blooms are made from almonds covered in dark chocolate with a crisp sugar outer coating. Each petal is then covered with coloured cellophane to create a vibrant edible bouquet.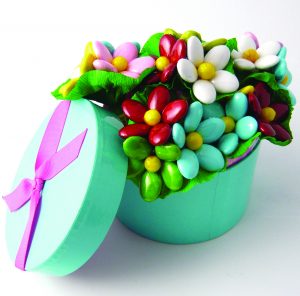 Two posies cost £11 from Cocoapod.