Balsamic vinegar is the lifeblood of Italian cuisine, and one of the nation's most valuable exports. Here, we taste seven of the best…
Casanova two-year-old Balsamic Vinegar of Modena
From Puglia Shop Online
Price £5.45 for 250ml
You know it's going to be a good balsamic when you see the sediment at the bottom of the bottle. This rich vinegar has the medium-to-light viscosity of a young balsamic vinegar, but the sweet and tangy flavour is deep and delicious. Described as 'fresh and fruity' by the panel, there's more than a hint of full cream sherry in the nose. It is very smooth and would make a wonderful marinade for red meats, as a light drizzle over punchy parmesan shavings or salad leaves. You will savour the simple pleasure of dipping a corner of fresh crusty bread into a puddle of this luscious balsamic and a slick of peppery extra-virgin olive oil. The sweet aftertaste lingers on the palate and invites you to come back for more, so make sure you do!
VERDICT *****
Light and flavoursome, this balsamic vinegar packs a punch beyond its years and offers great value for money. A great all-rounder to have in the kitchen.
Carluccio's Trio of Balsamic Vinegars of Modena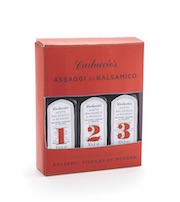 From Carluccio's
Price £12.95 for 3x100ml
Three 'weights' of balsamic for an array of foods, from light no.1 for salads and grilled veg to the punchier no.2 for meats. Keep the unctuous no.3 for best!
VERDICT ***
You'll have covered just about all your culinary bases with this trio of bottled balsamics – keep them handy in the kitchen
Manicardi Nero Elisir Organic Aceto Balsamico di Modena
From Something Italian
Price £24 for 250ml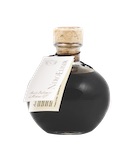 More pricey than some, the premium is for its organic status and the pedigree of the producer. Not super-thick, it has a stunning depth of punchy sweet-sour flavour.
VERDICT ****
Gift-boxed and with a recipe booklet, this rounded bottle of balsamic would be a perfectly judged gift for a gourmet
Giuseppe Giusti Il Classico Balsamic
From Vorrei
Price £11.50 for 250ml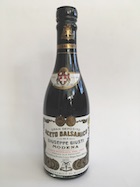 This is a top-quality balsamic, matured for eight years in natural wooden barrels, with plenty of body and an alluringly delicious scent. It pours like oil and has the deep, dark colour of liquorice.
VERDICT ****
The result of more than 500 years' expertise, there is a tremendous depth of flavour in this mature balsamic vinegar
Acetaia Cattani Organic Aceto Balsamico di Modena
From Nife is Life
Price £11.50 for 250ml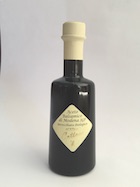 Although not particularly 'thick' or viscous, this balsamic does have a magnificent depth of flavour, with a pure quality that allows for a lasting sweetness.
VERDICT ****
Although this organic condiment comes at a premium, it is certainly an appealing balsamic and worth the investment
De Frutum Balsamic Vinegar IGP
From SousChef
Price £6.50 for 250ml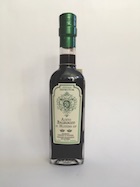 From a family-run company in Emilia-Romagna, this barrel-aged four-year-old balsamic is deeply flavoured and fruity with a sharpness that suits both sweet fruits and savouries like cheese.
VERDICT ***
A top-quality product with a delicious consistency and depth of flavour. Apparently the eight-year-old option is even sweeter
Waitrose 1 Aceto Balsamico di Modena
From Waitrose
Price about £15 for 250ml
Sticky and sweet with concentrated grape must and wine vinegar to create a naturally rich flavour. Sharp and fruity, with warm port undertones and a lingering aftertaste of brown sugar.
VERDICT ****
Complex flavours and aged quality that imitates the subtlety of aceto balsamico tradizionale without the matching price tag