To the northeast of Brescia, in the hinterland of the lakes of Garda, Iseo and Idro, there is a celebration of Slow Food gastronomy. Heather Crombie takes a tour…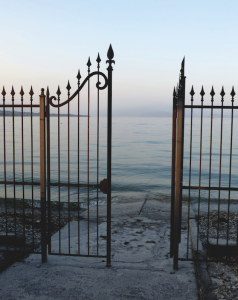 Think of Brescia and the chances are you will picture the lake resorts of Iseo, Idra and Garda. Holidaymakers the world over are drawn to the views, the climate, the lazy lakeside coffees. A series of lakes with gloriously flat, cycle-friendly paths around them and mountains rearing out of the horizon are the perfect holiday cocktail.
But what the lakes, mountains and valleys also provide is an ideal climate for some very special food production, meaning that Brescia can also add 'food lover's paradise' to its already long list of charms.
Next year sees an opportunity to celebrate Brescia's culinary culture, as it will be part of the European Region of Gastronomy 2017, along with Bergamo, Cremona and Mantua. East Lombardy has been given this prestigious international award to recognise its unique touristic offerings, with specific reference to gastronomy. It will be a boost to all local producers, who will certainly enjoy sharing the celebrations with visitors.
Pleasure of the produce
On a recent trip to Brescia I was struck by the passion and hospitality shown by all the artisan producers I encountered. They are not simply running tourist-friendly businesses; they have dedicated their lives to sharing the sheer pleasure of their produce – whether it be of the local Franciacorta wines, olive oil, or a beautifully crafted plate designed to invigorate the senses.
While I was visiting I went along to the annual Slow Food celebration, Brescia con Gusto, which is a culinary walking tour of the city. The sense of joy and celebration was tangible and I can think of few better ways to spend an evening. You simply buy one of several colour-coded cards and follow a route through the streets of Brescia sampling a different course at every stop. Each course is accompanied by a glass of something delicious, perfectly paired with the dish. It is a superb opportunity to see the city sights and sample dishes from the local restaurants, accompanied by live music performances along the way.
Classic Italian recipes
After sampling what the area's restaurants had to offer I thought I might try my hand at some classic Italian recipes. The Cucina di Casa lessons at Podere Selva Capuzza were a real treat – not least because we all sat down to dine together when the hard work was done.
Under the expert tuition of Marina and Nike I got to grips with fresh pasta, malfatti (or gnocchi di pane), classic sauces and tiramisù. Even as a group of novices, we managed to create something truly delicious from scratch.
Marina Bompieri knows a thing or two about cooking, and is very glad to share her knowledge with visitors. Using fresh, local ingredients, our mentors gave us practical instruction and instilled us with confidence that recreating the dishes at home would be entirely possible. Perhaps it is time to dust off that pasta machine!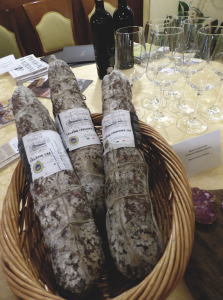 When I asked Marina where she likes to eat out she told me, "I will only go to a restaurant if it is better than my home." She likes to know where ingredients have come from and to talk to the chef. She is still spoilt for choice in a region of superb eateries. For me, taking these cookery classes gave me the best possible souvenir: to return home with happy memories and delicious recipes to try at home – whilst wearing the apron embroidered with my name, which all 'apprentice chefs' are given at the class.
Of course, the best accompaniment to a fine plate of food is a fine glass of wine. Franciacorta is a very special metodo classico sparkling wine produced in the Brescia region, and there are plenty of vineyards and cantinas to visit. I went to Il Mosnel in Camignone, which celebrated its 180th birthday this year.
The historic villa is surrounded by carefully tended vines and 16th-century cellars, all under the watchful care of the Barboglio family. The grapes across their 39 hectares of strictly organic vines take 60 people 10 days to harvest, with everything done by hand. Lucia Barzanò, one of the current directors, is a passionate proponent of the organic method. "Producing organically means respecting nature in all its various forms – not just the plants, but the animals too," she insists. In 1995 Franciacorta became the first classic method wine to achieve DOCG status, and it has been a rising star in the global wine market ever since.
Producing organically means respecting nature – not just the plants but the animals too
Most cantinas offer cellar tours and tastings, usually by appointment. If you are planning a special occasion then your visit to Brescia offers the ideal opportunity to find the perfect vintage and have it shipped home. Chiaretto (the name translates as 'little light one') is another classic Garda wine which, as you might expect, is a light and clear rosé. This is a perfect choice to enjoy with a plate of lake fish on a summer's evening.
Chiaretto is also known as 'the wine of one night' as it is during the critical first night of the first pressing that the oenologist will repeatedly check the colour development. The result is a delightful fresh and delicate wine that should be drunk young. It was a Chiaretto that took the top prize at this year's Italia in Rosa event (the Valtenesi Chiaretto Doc 2015 Cantine Avanzi Manerba) against competition from all over Italy.
Olive Oil Production
The area around the Brescia lakes is also famous for the production of olive oil. Part of the reason for this is that the climate provides ideal growing conditions along with protection from olive parasites, which need warmer temperatures to thrive. There can be as much pleasure in an olive oil tasting as there is in a wine tasting. There is such a variety of depth and flavour in the various oils.
I arrived at Manestrini on a beautiful afternoon, to be greeted by the family's friendly boxer dog. Manestrini have around 2,000 olive trees on their estate, including Casaliva, Leccino and Frantoio, which shimmer silver in the sunshine. Each tree can produce between one and five litres of oil, with modern production methods ensuring the best yield. That's not to say that the estate is not closely linked with traditional ways. Near the entrance to the estate there is part of a 13th-century olive press, a great slab of stone with grooves for collecting the oil.
Garda olive oil is one of the precious products worthy of DOC protection and, in the course of the tasting session, I could detect huge differences in the taste and mouth-feel of different oils. The lemon-infused oil was a delicious variation and I couldn't resist bringing a bottle of it home for a preserved taste of Italian sunshine.
Towards the mountainous areas cheese making predominates. Grana Padano is an essential ingredient in the dishes on many local menus, and the Bagòss of Bagolino is a superb table cheese produced near Lake Idro – intensely yellow with locally grown saffron. Add to this the soft Formagella di Tremosine of the upper Garda area and the Fatulì goats' cheese made from the milk of Bionda dell'Adamello goats, together with hundreds of other varieties, and you begin to build a picture of a very special province for cheese production. Be sure to try the harder cheeses with mostarda, a variety of candied fruit in spiced syrup. This can be made from various fruits, and the jars of mostarda you may see in specialist shops or on market stalls are mouth-watering jewel boxes of succulent flavour.
You can hardly leave Brescia without sampling some of the lake fish, whether you have caught it yourself or left it to the professionals. Fish has been part of the basic diet here for centuries, so locals really know what they are doing when they cook a fish dish. If you visit Clusane d'Iseo, every single restaurant will offer the traditional baked tench, from a recipe dating to 19th century. On Monte Isola itself (the island in the centre of lake Iseo) many of the traditional restaurants are still managed by fisherman.
If you'd rather make the catch of the day yourself, you can purchase a tourist fishing permit on Lake Idro for just a couple of euros. There are no large motorboats allowed on this smaller alpine lake, so it's the perfect place for a relaxing time by the water. Lake Garda is home to a fish not found anywhere else in the world – the carpione, which lives in the deepest waters of the lake. It is, however, endangered and protected. More commonly, expect to find sardine, carp, eel and three species of trout.
Something for everyone
Brescia truly is a province with something for everyone. From the Mille Miglia museum (and indeed the famous race itself) for motoring fanatics, to the historical archaeological park in Brescia's old town and Santa Giulia Museum to satisfy seekers of culture. From skiing, hiking and cycling trails to the wine routes through Brescia which provide ready-made itineraries for enjoying the best of the region.
When you need to refuel there will always be some local delicacy nearby, whether at the farmers' market of Desenzano, a restaurant in Brescia serving the classic spit roast spiedo bresciano with polenta, or a humble plate of fish served beside one of the lakes. For me, relaxing with a coffee in a Brescian café, enjoying a glass of wine by the waterside or having a picnic in a vineyard are all ingredients for a happy holiday. One thing you can count on when visiting Brescia and its surrounds – you will not go home hungry.