It has been reputedly used since 6,000BC, and originates from Greece and ancient Asia Minor, but what of the modern-day oils on offer? Italia! selects seven of the best…
We all use olive on a virtually daily basis. It's become a staple in the kitchens of everyone who loves all things Italian. Arguments will rage as to which country produces the best – Spain? Greece? Italy? – though here at Italia! we know which we prefer! In this issue we've tried and tasted a selection of premium oils; ones ideally used to dress salads or for dipping bread rather than cooking.
Fine extra virgin olive oil burns at a relatively low temperature, ruining the health benefits and spoiling the taste. So when cooking with olive oil you're better off going for cheaper non-extra virgin alternatives. But for adding taste to a salad, it's worth spending that little bit extra for a quality olive oil. Tastes vary greatly across Italy where different olive varieties are employed and the average temperatures have a huge effect; from 'grassy' to 'peppery' here's our selection…
Editors Choice
Tenuta MarMmorelle 'Zero'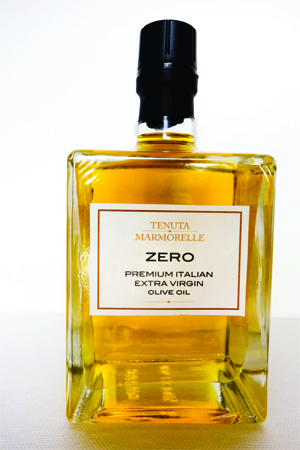 From Tenuta Marmorelle
www.tenutamarmorelle.com
Price £14.95 for 500ml
Some extra virgin olive oils can be overpungent… Full of flavour, yes, but over-powering to the point of distracting you from the tastes of the food you're dressing. The best oils employ balance and finesse, and the Zero oil – which harks from Puglia – manages to maintain the perfect balance between flavour and strength. It has bold, fruity flavours (strawberries, rosemary, even a touch of clove), but no matter what you use it with it maintains a unique precision of clarity and is the perfect complement to salads, cheeses, griddled steaks, barbecued fish… Pretty well anything, in fact. But to sample it in its purest form, simply dip in a piece of the finest-quality bread (indeed, it's great with chargrilled ciabatta.)
VERDICT *****
The editor's family's favourite, and for good reason… This magnificent oil from Puglia tastes sublime without being over-powering.
………………………………….
Basso Extra Virgin Olive Oil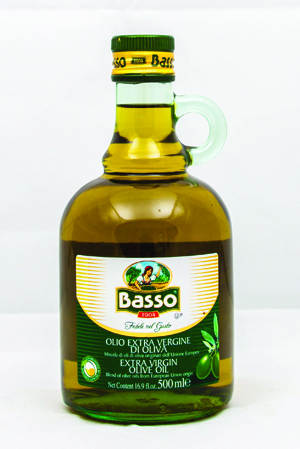 From Quality Italian deli's
Price (Typically) £5.50 for 500ml
Despite being a 'blend of olive oils from the European Union', the Basso branded oil from Naples is a great, if not perfect one. Dark green in colour it possesses a fine texture and a peppery flavour that ensures your salad has a bit of 'kick'.
VERDICT ***
Best when used to dress simple green salads or finely-sliced tomatoes. It has a bit of fire to it, so use it sparingly.
………………………………….
Raineri Black Label Extra Virgin Olive Oil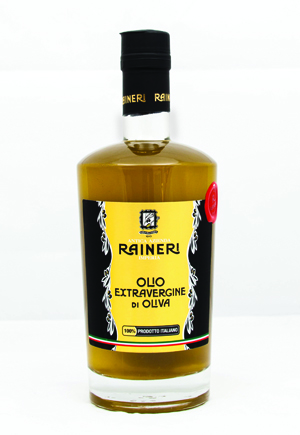 From Camisa Fine Foods
www.camisa.co.uk
Price £6.00 for 500ml
This is another oil with plenty of flavour – apples, thyme, a pinch of pepper – but one that is subtle and not at all over-powering. Yellow-gold in colour it comes from Liguria. It represents great value for money.
VERDICT ****
A very decent oil for the money asked, it has plenty of flavours going on in the mouth, but doesn't overpower your food.
………………………………….
Planeta Extra Virgin Olive Oil
From Carluccio's
www.carluccios.com
Typical price £14.95 for 500ml
The Planeta brand is synonymous with Sicily, and the company's single-estate olive oil is among the best. Vibrant both in colour and taste it has a tremendous depth of flavour. Strong, full of spice and great mixed with a little balsamic.
VERDICT ****
One of the best olive oils Sicily has to offer. Full of sundrenched fruit and packing a real punch, this spicy oil will bolster pretty much any dish.
………………………………….
San Leandro Extra Virgin Olive Oil
From Sainsbury's
www.sainsburys.co.uk
Price £5.50 for 500ml
This golden oil available from Sainsbury's has a very mild olive flavour, with just a touch of pepper, making it perfect when dressing lunchtime salads. It's also great with grilled fish and vegetables.
VERDICT ***
Milder than most, this extra virgin olive oil is simple and subtle. There's a hint of pepper about it, and it goes really well with sea bass.
………………………………….
Ravida Extra Virgin Olive Oil
From Waitrose
www.waitrose.com
Price £17.95 for 500ml
An olive oil of huge impact and complexity, this is about as good as it gets – though no one could suggest it's cheap! We loved it drizzled over grilled artichokes where it perfectly complemented the flavour of the vegetables. Simply one of the best.
VERDICT *****
No, this isn't an oil to use every day on account of the cost, but when you're trying to impress dinner guests this is the oil to turn to.
………………………………….
Cultus Boni Extra Virgin Olive Oil
From Waitrose
Price £14.95 for 500ml
Another cracking olive oil from the buyers at Waitrose, this has a really distinctive flavour, rich and yet fresh, bursting with ripe olives and a touch of apple peel. It has enough depth to it to complement grilled pork chops.
VERDICT *****
Another high-end oil to be used sparingly, but one that surprises with its intensity and depth of flavour. Great with grilled meats
………………………………….