Olive oil is an essential ingredient in every Italian kitchen, so this month we put seven golden samples of extra-virgin olive oil under the Italia! taste team spotlight…
Extra-virgin olive oil is one of the most important ingredients in the Mediterranean diet. It is renowned for its health-giving properties, being low in unsaturated fat and rich in vitamins. There are many types of Italian olive oil available from many parts of the country, but there is nothing finer than extra-virgin olive oil.
Produced after the first pressing of the olives, the classification 'extra-virgin' ensures that the olives have not been damaged in any way, subject to heat or chemical treatment, or blended with other oils, resulting in a flavour that is both powerful and smooth.
Fine examples of extra-virgin olive oil should have an aromatic fragrance, thick texture and a rich fruity flavour, the true character of the olive. For best results, only ever use your precious oil as a condiment though, as the delicate antioxidants break down when exposed to the high heat of frying and can produce harmful by-products. Store in a shady spot away from sunlight for freshness.
---
Editor's choice
Mr Organic Extra-virgin olive oil

This month's line-up of olive oils have been top-notch, but we had to agree this extra-virgin olive oil from Mr Organic just edged it by a whisker as it comes with great organic credentials. It is produced by Valerio, Carlo and Kostas, who are three friends with a passionate belief that top quality organic products should be for as many people as possible – and we can't argue with that, can we? A careful blend of ripe Coratina and Ogliarola Barese olives, it is cold-pressed just a day after harvesting. Full-flavoured and with a fresh grassy fragrance, we found it tangy and aromatic with a subtle peppery aftertaste.
From: Abel & Cole, £9.59 for 1 litre
Verdict: 5 stars. This extra-virgin oil is a delicious fruity blend of top quality Italian organic olives. At such an outstanding price you can be lavish with it as you like.
---
Tenuta Ribusuoli Evoo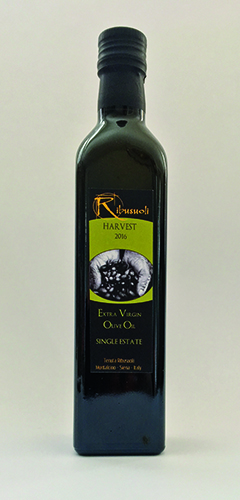 Grown on the Ribusuoli family farm in Montalcino in Tuscany, this fruity oil is also available in 250ml and 750ml sizes. With an intense green colour, it has a pungent grassy flavour enjoyed by all as were the herbal notes.
From: The Tuscan Farm Shop, £13.95 for 500ml
Verdict: 4 stars. With such a depth of flavour, you really don't need to add balsamic vinegar or anything else to your salad dressing.
Umbria Evoo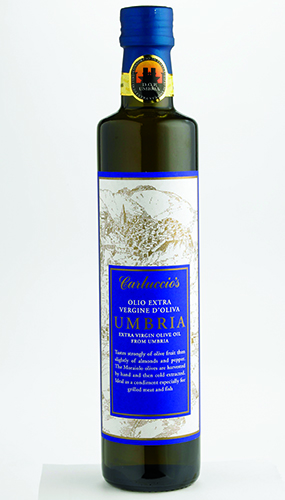 If you visit Carluccios, chances are you've tried this oil, but now it's available to buy and take home. From Umbria, it's a rich single estate oil, packed full of fresh, fruity flavour. We liked the way it developed into a more woody, nutty finish with a slightly peppery kick.
From: Carluccio's, £9.95 for 500ml
Verdict: 3 stars. This fresh, fruity oil has a bold flavour that would work well on its own or with balsamic vinegar for a dressing
Tre Foglie extra-virgin oil 

This flavoursome oil from Puglia comes with a peppery pop in the finish, alongside more a subtle grassy, almost 'green tomato' flavour. Not as strong as some we tasted, its easy-going subtle flavour was universally liked by the panel.
From: Fine Food Specialist, £7.50 for 500ml
Verdict: 3 stars. Made from a trio of Puglian olives, this oil is a super all-rounder to keep handy for salads, dipping or pasta dishes.
Roi Taggiasca extra-virgin oil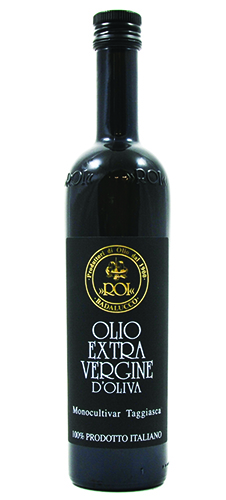 Made by the established family firm of Roi in Badalucco, Liguria, this cold-pressed yellow-gold oil is a delight. Rich and delicately pungent, it's tangy and fresh with plenty of body and a very pleasant peppery finish.
From: Sous Chef, £14.50 for 500ml
Verdict: 4 stars. A versatile top-notch Ligurian olive oil that pours like a dream – perfect for drizzling over roasted veg or for dipping
Seggiano Lunaio Evoo
Lunaio is produced from olives grown in southern Tuscany. Creamy and rich, it pours like a dream and has plenty of fragrant, fruity flavour. We all liked the generous pinch of pepper in the long lasting finish.
From: Seggiano, £14.25 for 500ml
Verdict: 4 stars. With its handy pouring spout, we just wanted to get in the kitchen and start drizzling. We're already dreaming of panzanella…
Tenuta Marmorelle Zero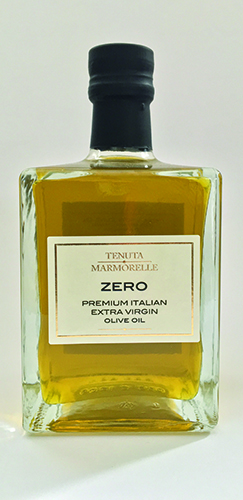 This good-looking bottle has won international prizes for its quality, and we can see why. Produced in Puglia, it has plenty of fruity flavour with a waft of thyme, all perfectly balanced, and so moreish with fresh bread.
From: Tenuta Marmorelle, £14.95 for 500ml
Verdict: 4 stars. The olive oil inside this classy bottle lived up to our expectations. Dress
or drizzle, keep it on show at all times in the kitchen