This month, we put some fine Italian chocolate treats to the test – well, it's a difficult job but someone has to do it…
Over the last few decades, Italy has established itself as one of the leading nations worldwide for the production of fine chocolate, making significant inroads, primarily in the gourmet market.
Our selection includes the celebrated Baci by Perugina – which has gained tremendous popularity stretching far beyond the confines of Italy, while other names are coming to prominence too, such as Amedei from Tuscany. Hosts of other confectioners abound, all concocting sublime treats for chocoholics, available in the UK online or from speciality delis.
With premium quality products, remember that less is more, and when it comes to luxurious chocolate, it is often worth that extra investment to ensure an unrivalled satisfaction. Whether you feel like treating yourself to a guilty pleasure or you need inspiration for a gift our list covers everything.
Editor's choice:
Sweet Fink Chocolate Box
From: Think Fink
Price: from £12-£39 including delivery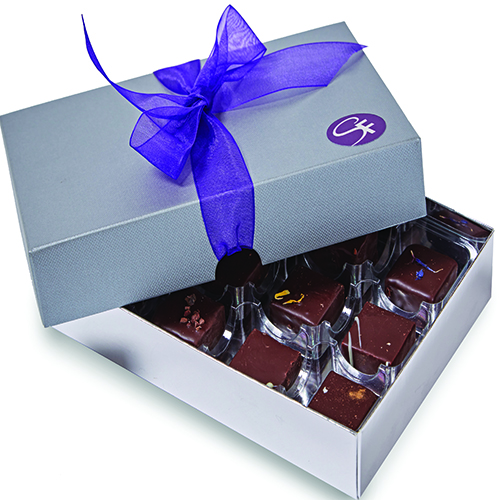 With tempting flavours like Earl Grey, cardamom, mint, coffee and pistachio, Sweet Fink – a new chocolate boutique in North Yorkshire – imports these irresistable chocolate truffles from La Perla di Torino. Melt-in-the-mouth, the panel thought they were 'smooth, subtle and creamy', with an 'authentic flavour' that made them an absolute treat. You can sign up for a three or six-month subscription or buy them by the box online.
Verdict: 5 stars
Subscription boxes are a great way to indulge in your passion for a particular treat – these chocolates are of the highest quality and the flavours will blow you away.
1. Donna Elvira Chocolate
From: Vorrei
Price: £3.99 for 70g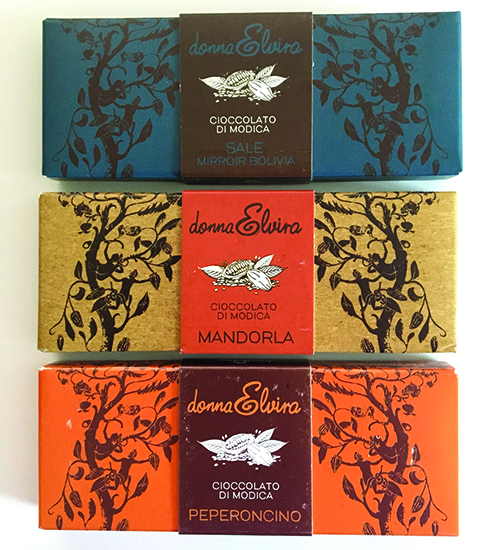 This dairy-free Sicilian chocolate is quite extraordinary, made from an original Aztec process. 'Unusual' and 'an acquired taste', it was crumbly and crunchy with raw sugar crystals but still moreish!
Verdict: 4 stars
In five outstanding flavours, from chilli to pistachio, this unique confection will divide the room with its texture.
2. Luxury Chocolates
From: Bellavita
Price: £18 for 140g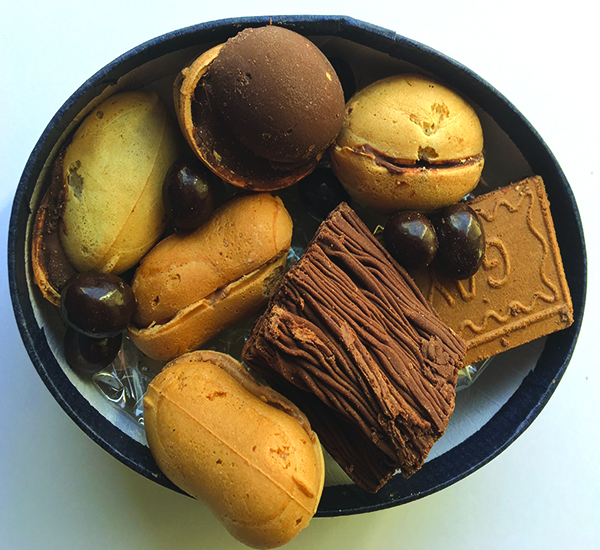 Produced by Naples chocolatier Gay-Odin, these indulgent chocolate treats are delicious. From crispy shells filled with creamy praline to 'flake'-like chunks and covered coffee beans, there was something to please everyone on the panel.
Verdict: 4 stars
Moreish and beautifully presented, these make a wonderful little present – if you can bear to give them away that is…
3. Novi White Chocolate
From: Something Italian
Price: £2.95 for 100g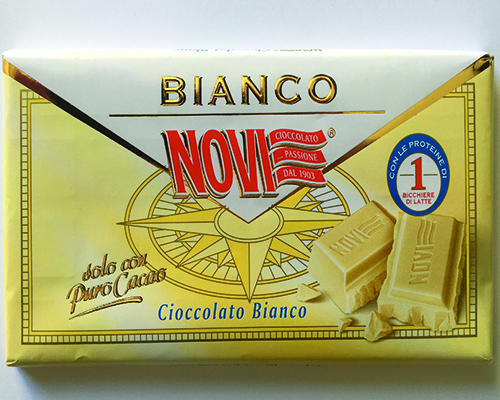 With more than 100 years of chocolate making expertise, you'd expect Novi to come up with a fine white chocolate, and they have. So buttery and creamy with a hint of vanilla, this generous bar melted in the mouth. Smiles all round.
Verdict: 4 stars.
This venerable Piedmont-based brand was a firm favourite with the panel – a milk and plain option are also available to try.
4. Perugina Baci Latte
From: Trulli Baci
Price: £6.45 for 10 pieces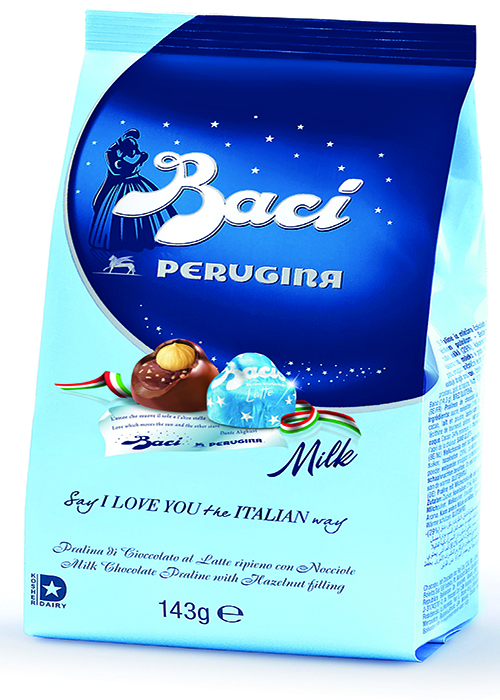 If you're a Baci fan, you need to try this new variety, all dressed up in a striking turquoise foil. Adding milk chocolate to the mix was hailed a success by our panel, who enjoyed its sweetness and delicious melting texture.
Verdict: 4 stars.
Creamier than the original, the Baci Latte still has all the seductive nutty flavour and crunch, not forgetting the love note!
5. Amedei Toscano Black 
From: Amedei
Price: £4.50 for 50g
A carefully chosen blend of two types of cocoa beans, this dark chocolate was a hit with the panel. 'Smooth' and 'sophisticated' was the happy verdict, while the decadently moreish flavour was layered, with 'hints of honey'.
Verdict: 4 stars.
The addition of cocoa butter makes this bar meltingly creamy, while still keeping the richness of a plain chocolate.
From: Amedei
Price: £8.50 for 50g
Taking its name from the nine plantations that provide the beans for the bar, this is Amedei's flagship dark chocolate. At 75 per cent cocoa solids, we'd been expecting a bitter taste, but it was smooth and powerful, with a lovely, velvety depth.
Verdict: 4 stars.
The Amedei family's 'treasure', exceptionally fine quality chocolate to savour in small doses – if you can resist!