By now summer is in full swing and there is no shortage of interesting ingredients to try in your dishes. Vegetables, fruit, herbs and edible flowers are all in good supply…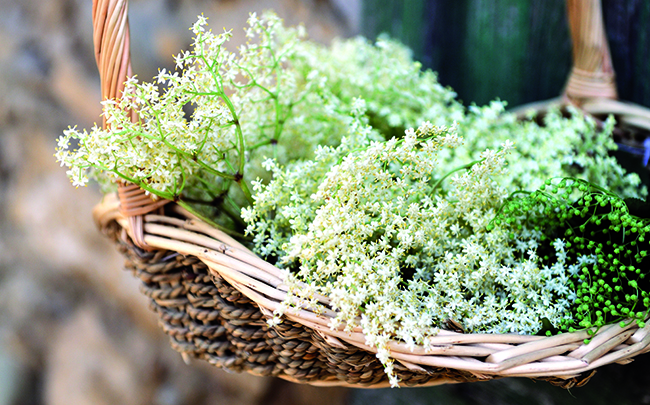 Strawberries – Fragole
The ultimate symbol of British summertime, these juicy red fruits are equally cherished by the Italians, and thankfully have quite a long season, first appearing in June and staying until late August. Wild strawberries, known as fragole di bosco, are the most popular choice in Italy because of their strong flavour, but are often teamed with cultivated varieties if they are in short supply. There are many ways to enjoy the fruit: eaten on its own with a sprinkling of balsamic vinegar, made into ice cream, tarts and cakes, or even used to create a liqueur that's perfect for sipping on summer evenings.
Broad Beans – Fave
Fresh broad beans far outshine the dried or frozen varieties, so make the most of them while they are around. During July, while the season is still in its early days, the Italians like to enjoy the tiny, tender beans raw, popped from their pods and served with pecorino. As the season develops and the beans become tougher, they will need to be cooked (boiled or steamed for 5-10 minutes depending on the size), then made into a spread for bruschetta or accompanying other seasonal favourites, such as lamb.
Onions – Cipolle
Available in different guises, the onion is a simple ingredient that lends itself to many different recipes. The white onion has a strong, pungent flavour, while the red version offers a slightly sweeter quality, and the shallot is even milder. Each variety can be used alongside carrots and celery to form a soffritto, the base for most Italian ragùs and risottos, while they shine on their own when stuffed and baked, or simply served raw in salads.
Rabbit – Coniglio
Whereas in Britain the use of wild rabbit in cooking has dwindled considerably over the last few decades, in Italy it is still a popular ingredient. Wild rabbit is favoured over farmed because it offers a leaner flesh with a stronger, gamey flavour, while farmed rabbits tend to be slightly bigger. Both varieties can be marinated in wine before cooking to help tenderize the meat. One of the classic ways to eat rabbit is to make it into a ragù and serve it with polenta.
Gooseberries – Uve spine
This relative of the redcurrant starts its season as quite a bitter green fruit that requires poaching before you can eat it, but once cooked and sweetened with sugar it works well in desserts or served with mackerel or pork. As the season progresses, however, the gooseberry adopts a sweeter flavour and more golden colour, which signifies they are finally ready to be eaten raw.
Artichokes – Carciofi
Beetroot – Barbabietola
Spinach – Spinaci
Watercress – Crescione
Cherries – Ciliegie
Rhubarb – Rabarbaro
Crab – Granchio
Sea bass – Spigola
Wood pigeon – Colombaccio