Summer in Rome can be a sweltering affair, so here at Italia! we believe that ice cream is necessity. Lorenza Bacino and Michela Di Carlo seek out the best ice cream parlours in the city to ensure you enjoy the sights despite the heat.
San Crispino
Pasquale and Giuseppe Alongi and Paola Nesci have been creating their product since the 1990s and now have four outlets in Rome, as well as parlours in Bologna and Milan.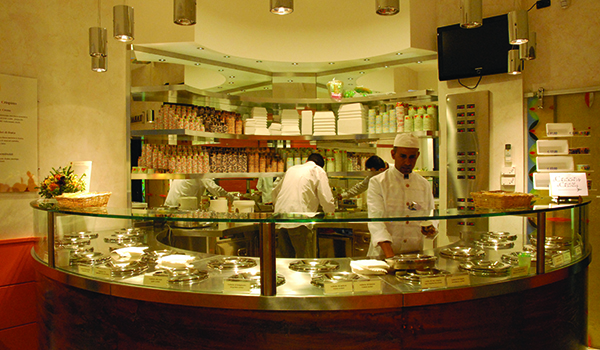 Highly recommended is the famous San Crispino gorgonzola or camembert ice cream served with the best unfiltered strawberry tree honey from Sardinia. Rather special too are the alcoholic varieties on offer: whisky ice cream made from the finest Speyside malt, or the French-distilled armagnac ice cream.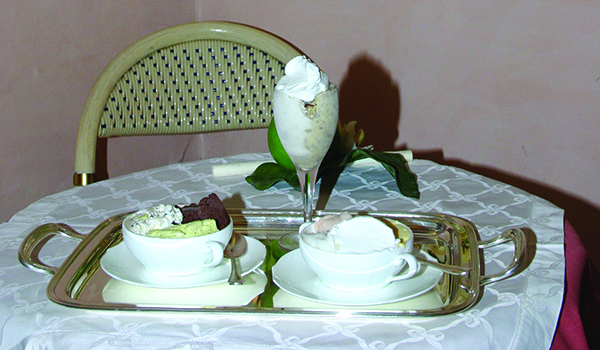 Along with ice creams, and sorbets, San Crispino also make a delicious selection of meringue-based products, all of which take time and care to prepare to this level of perfection. Meringues come embedded with small chunks of natural caramel or shavings of the highest quality chocolate. The Langhe hazelnut meringues are to die for. For summer don't miss out on the lemon meringue combination as the fruit is sourced on the Amalfi coast and is truly delicious
Must try flavour: white peach
Contact:
www.ilgelatodisancrispino.com
info@ilgelatodisancrispino.it
Outlets:
Via della Panetteria, 42
Piazza della Maddalena, 3
Via Acaia, 56
Aeroporto Leonardo da Vinci (Terminal A, 1º piano, area imbarco)
Fata Morgana
Maria Agnese Spagnuolo began developing her unique ice cream recipes at her home in Puglia at the tender age of five. Her family thought she was crazy because she cooked the ingredients on the hob first. "How can ice cream start off being hot?", they'd say. She refused to compromise, convinced her idea of producing unusual flavours using wholly natural ingredients was a winner. The proof is in the pudding, as they say, as Fatamorgana is now firmly established with several addresses around the city.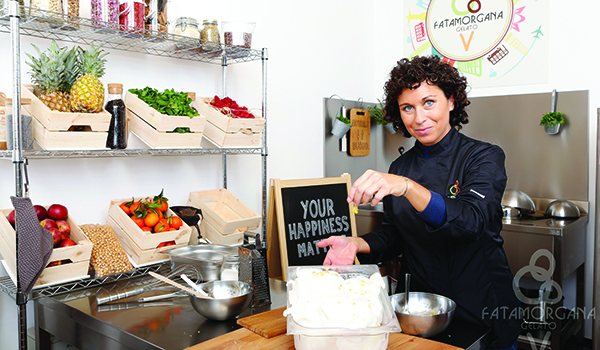 Maria Agnese loved blending Mediterranean and Oriental flavours in her childhood kitchen and the idea behind her ice cream remains the same. Bubbling over with enthusiasm, she recommends a melange of toasted almonds and cardamom, Turkish baklava, banana with sesame seeds, chocolate with Kentucky tobacco leaves, apple sorbet with finely chopped cinnamon.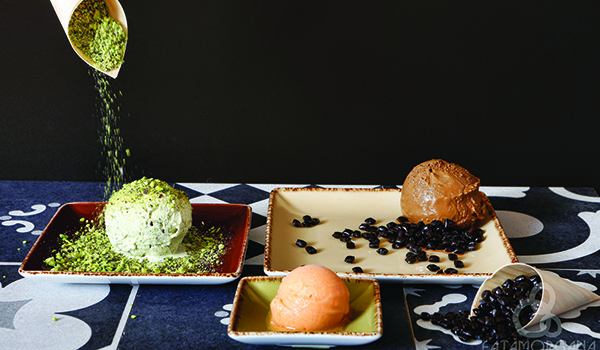 Must try flavour: basil pesto, honey and nuts
Contact:
www.gelateriafatamorgana.com
info@gelateriafatamorgana.com
Facebook: Fatamorgana.Gelaterie
Outlets:
Piazza degli Zingari, 5
Via Laurina, 10
Via Roma Libera, 11
Via Aosta, 3
Via Lago di Lesina, 9
Piazza Filippo Carli, 36
Otaleg
Founder Marco Ravisone is a former body-builder and his ice cream contains a lot of protein, very little sugar and no additives. Health and fitness fanatics are regular visitors. Inside, the shop is completely open plan, enabling customers to enjoy watching the slow, painstaking procedure from close up. The vintage machinery used to prepare the ice cream ensures a more compact consistency as the air is extracted during the process.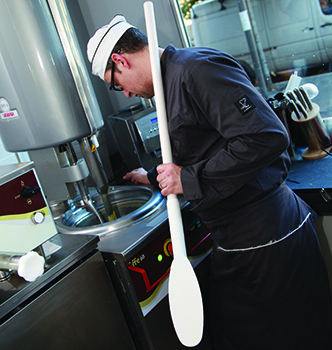 Otaleg opened four years ago and gained an instant following due to the strong and somewhat unusual flavours. The concept here is that anything can be made into ice cream, so you find interesting offerings such as gorgonzola, wasabi, pumpkin, parmesan or percorino cheese with basil.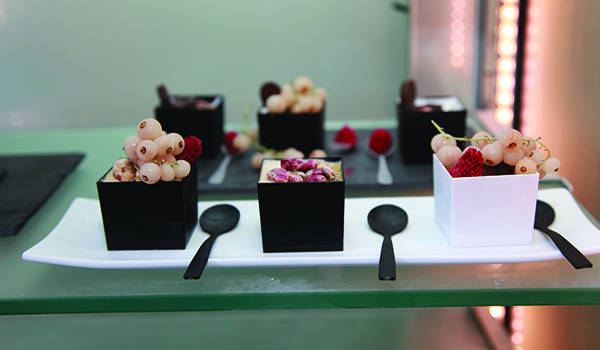 Marketing director Claudia Polci explains that these flavours mean their ice cream can accompany first or main courses, giving it wider appeal beyond a simple dessert. For example, a stick of celery can be served with a dollop of celery ice cream or a pumpkin risotto alongside pumpkin ice cream. The creamy gorgonzola has added nuts and honey and is her personal favourite. More traditional varieties among the 60 or so available flavours should please the purists, and all fruits are seasonally selected and prepared at their best. Otaleg ice cream is never made in bulk or stored and is therefore subject to change on a daily basis. Remember to ask what the flavour of the day is.
Must try flavour: Liquorice and wasabi
Contact:
info@otaleg.com
www.otaleg.com
Facebook: OtalegGelateriaAcquario
Phone:
+39 338 651 5450
+39 347 63 75 054
Outlet:
Viale dei Colli Portuensi, 594
Gelateria dei Gracchi
The Gracchi ice cream parlour has been producing artisan, authentic, gluten-free ice cream for the past two decades. The shops are small, so nothing is kept for long periods of time and everything is freshly made each morning. The most prized ingredient here, the one that people come back time and again for, is Gracchi's Bronte pistachio ice cream. These DOC pistachios are harvested every two years and Gracchi reserves its quota to ensure supplies never run out.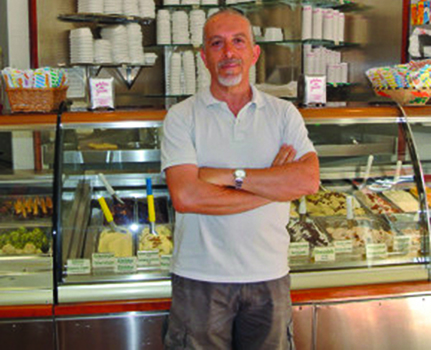 Marketing director Tiziana says everything hinges on how the pistachios are treated during the process. "We put less milk in our product and more pistachios, so the flavour is very strong," she explains. "It's quite fattening but in a healthy way," she continues reassuringly. You can find a selection of ice cream cakes and bonbons here too. Some firm favourites include traditional Italian flavours such as the zabaglione, stracciatella, pistachio and vanilla.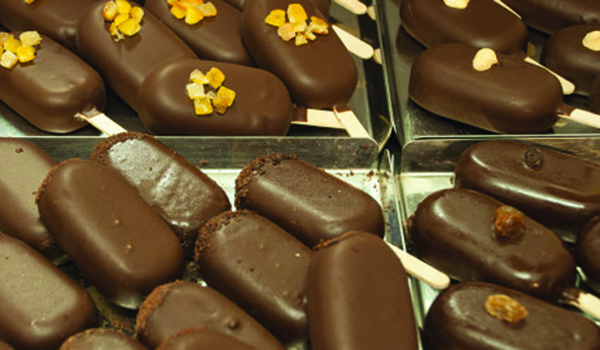 Must try flavour: orange almond
Contact: www.gelateriadeigracchi.it
Phone:
+39 06 321 6668
+39 06 322 4727
+39 06 320 8485
Facebook: Gelateria Dei Gracchi
Outlets: 
Via dei Gracchi, 272
Viale Regina Margherita, 212
Via di Ripetta, 261
Neve di Latte
"My mother used to eat five ice creams a day when she was pregnant with me!" For the past 28 years, founder Simone Romano has been using the milk of Bavarian cows grazing at 1,400 metres as the main ingredient for his organic ice cream. Although the fat content is similar to other milk, this German variety is thoroughly uncontaminated and contains plenty of vitamins and minerals that lend the ice cream a full, yet delicate flavour.
All ingredients are organic and carefully selected – pistachios are the DOC variety from Bronte in Sicily, a region with high levels of lava in the soil, the eggs come from the renowned San Bartolomeo organic farm in the Lazio region, the chocolate comes from the Tuscany-based Amedei company, and the coffee is from Gianni Frasi, whose family has been roasting beans in the traditional way since 1947. Fruits are selected seasonally and used accordingly, and, says Simone, the most important ingredients are "passion and care". This shop attracts a steady stream of loyal – mainly Roman clients, as it's off the beaten track – but visitors to Rome are beginning to get wind of the delights within. Simone only produces about 20 flavours, and he likes to keep it that way to ensure that quality
is never compromised.
Must try flavour: peach sorbet
Facebook:
Neve-di-Latte-Gelateria
Telephone:
+39 06 320 8485
Outlet:
Via Luigi Poletti, 6
Tags:
Food and drink
,
Gelato
,
ice cream
,
Rome