Beneath Sardinia's beautiful surface exists a world ripe for discovery. Underwater caves and strange creatures await those who dare to dive.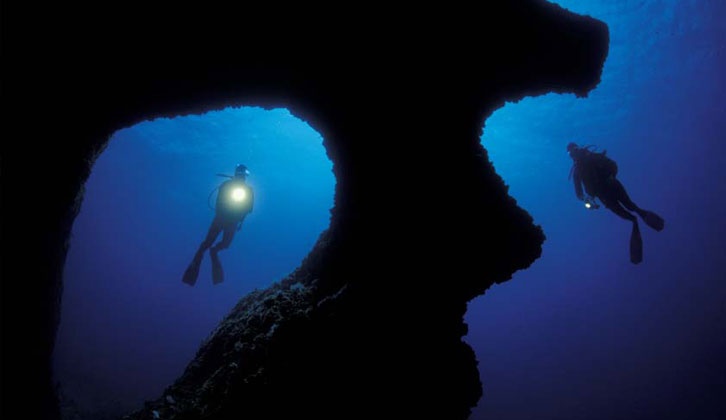 The beauty of Sardinia's landscape is much documented, but there's a whole other side to this paradise in the Mediterranean. Deep underwater lurks a very different sort of holidaymaker to the typical beach-dwelling tourist. For beneath the surface of the sea is an alien world. A world of underwater caves and creatures. A world of shipwrecks and reefs.
Diving is pastime for visitors to the isle. The waters around Sardinia are clean and surprisingly diverse. Dolphins, turtles, giant cowrie, clear-water caverns, even sunken Roman galleys are among the breathtaking and awe-inspiring sights down in the depths.
The north-west of the island harbours a labyrinth of caves offering exciting opportunities for exploration. Along the east coast, south of Cala Gonone, the clear-water caverns are seemingly endless in length. It is a place of peace and wonder, of mystery and discovery and if you are in Sardinia try and make it a key focus of your trip. This unspoilt seascape offers a unique opportunity to escape the rush of the world above.
Tags:
Cala Gonone
,
Culture
,
Diving
,
Italia Magazine
,
Italy
,
Magazine
,
Mediteranean
,
Photos
,
Sardinia
,
Underwater Caves
,
Viewpoint