Dreaming of long walks in the Tuscan countryside?

Don't know where to go next with your summer recipes? 
We look at Florentine cuisine and the use of garlic, we survey a photographic overview of Italy, and we go to the Apennines, Lake Garda, Venice – and even Australia…
---
Florentine: The true cuisine of florence
Emiko Davies, Hardie Grant Books
£25.00 (hardback)
As anyone who was born or who lives in Florence will tell you, the Florentines have a very close relationship with the foods and dishes that are unique to their city, and this new title by Emiko Davies (food writer and wife of a sommelier from the city) celebrates that fact. She takes you through the streets of Florence, exploring not just the cuisine you're likely to encounter in the well known, well established restaurants, but also the types of dishes you can enjoy in those tucked away places loved and frequented by locals. There are dozens and dozens of recipes here, all presented in context and beautifully photographed. But as well as the recipes, the photography takes you around the city, giving you a glimpse into its food culture.
---
Trekking in the Apennines
Gillian Price, Cicerone,
£14.95 (paperback)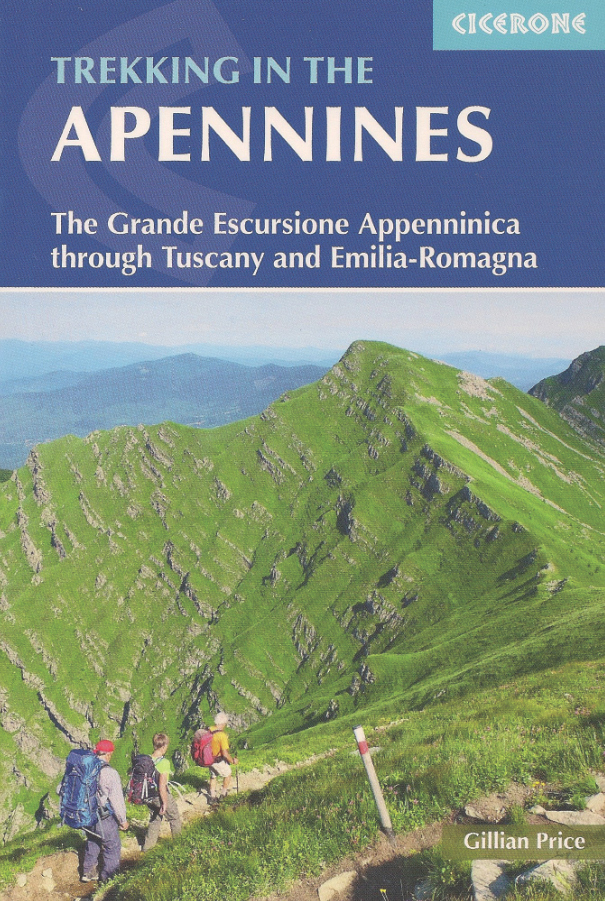 With plenty to eat on offer in this month's book review section, what better way to work the calories off than a decent walk? And that's certainly what you'll get with this latest trekking guide from Cicerone. The Apennines stretch for over 1,000km along the spine of Italy and provide some extremely challenging walks. But don't be intimidated, as this guide will ease you through 23 manageable stages, crossing national parks and giving you the opportunity to enjoy tranquility and the local flora and fauna.
---
Garlic
Jenny Linford, Ryland Peters & Small,
If you love Italian food then you just have to love garlic, and this new publication by food writer Jenny Linford is a celebration of the aromatic bulb. The book presents an introduction to garlic in its many varieties and then leads on to detail 65 recipes, many of which have an Italian bent. The chapters are based not on countries or regions, but the intensity levels of garlic flavour you aim to achieve.
---
Perfect Days in… Lake Garda

Michael Belardo, Marco Polo,
£9.99 (spiral-bound paperback)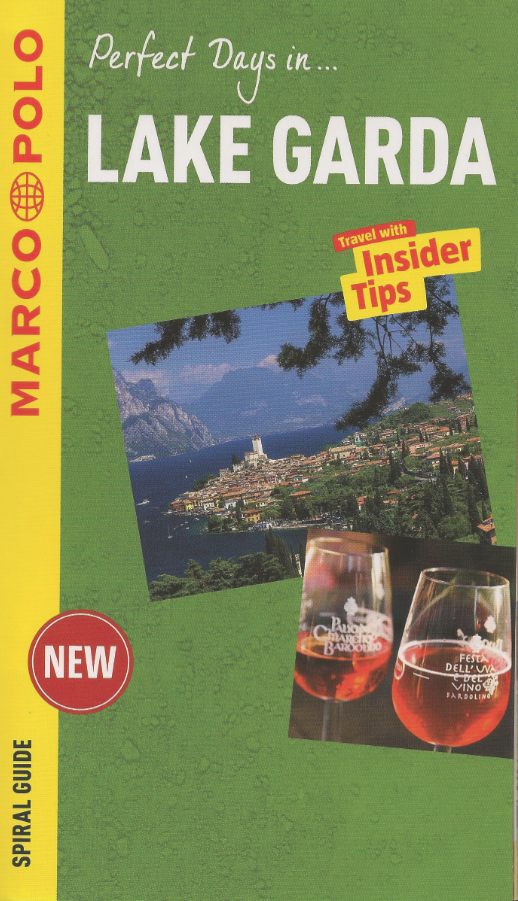 Lake Garda remains one of the most popular tourist destinations in all Italy, offering a wealth of things to see and do (watersports, sailing, fine restaurants and the chance to just chill). This new pocket-sized guide (with pull out map) from Marco Polo is bang up to date and really brings the region to life. Furthermore, it takes you beyond the lake and its immediate surroundings, helping you to plan excursions to the towns and cities in the area. An essential purchase if you're planning your holiday there.
---
Italy, Thru My Lens – a photographer's guide to italy

Michael Belardo, Strategic Book Publishing,
£33.55 (hardback, Amazon.co.uk price)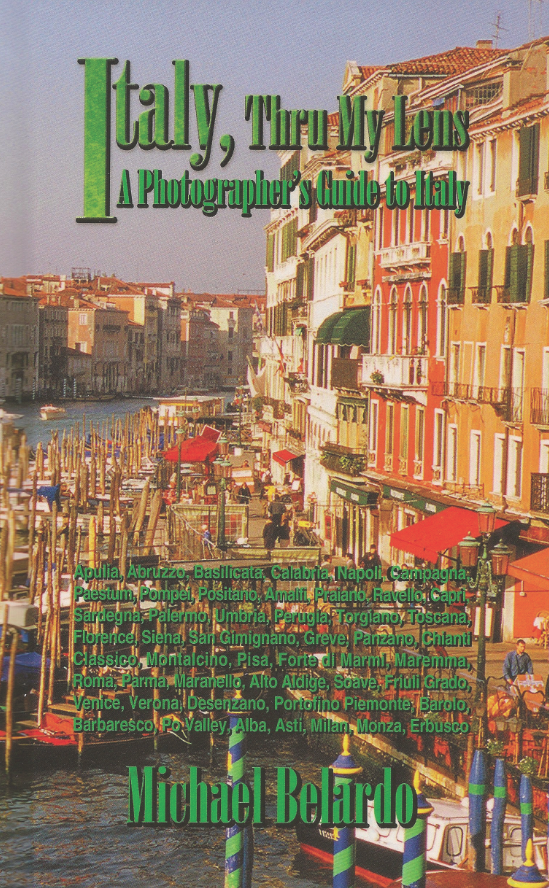 Capturing an entire country in photographs is something of an artform, and it requires many types of skills – from simply understanding how your camera works, through the use of light and on to precise composition. Michael Belardo has spent 28 years in Italy learning these skills, and here, in a book that stretches across 300 pages, are the results of his labours. Fascinating reading, he takes you from city to city in photos, though there's plenty of text to back up the images.
---
Venice: A Literary Guide for Travellers

Marie-José Gransard, I.B. Tauris,
£14.99 (hardback)

It's a well known reference to Harry's Bar in central Venice as being the place where Ernest Hemingway could be found: "working on his latest hangover". And Harry's Bar remains an iconic influence on many a writer – as do many, many other locations within the floating city. This new title explores the literary connections with the city, taking visitors (or those simply interested) to the locations of inspiration, being described as: "indispensable for anyone seeking to find the cultural heart and soul of Venice". As you'd expect with a book with such lofty ambitions, it's certainly well written. Entertaining and well informed, you'll march through the pages, especially if you've been to the city at least once and have a 'working knowledge' of the areas described. And once you're done, we guarantee you'll be booking your flights and hotels to engage in your own grand tour, in the footsteps of the literary luminaries this text describes.
---
Ageing between Cultures 

Daniela Cosmini-Rose, Troubador Publishing,
£24.99 (paperback)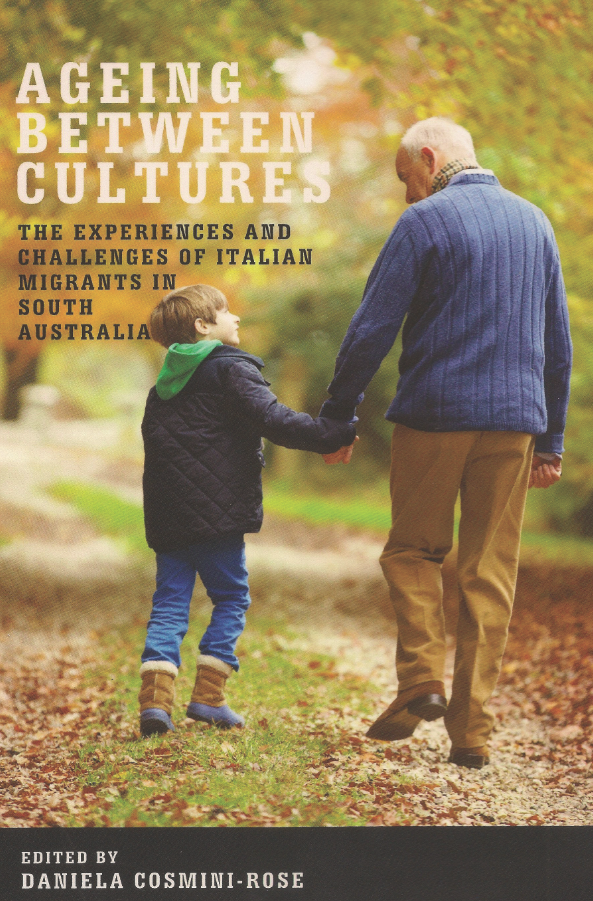 Here's one for our Australian readers (of which we have many). A study of how Italian migrants have established themselves in southern Australia – the ethnic group is the largest foreign-language-speaking of Australia's population.  Daniela Cosmini-Rose, a lecturer on the subject, presents a depiction of how Italian immigrants in Australia are ageing and how they're coping with the process; working together to form a culture-within-a-culture and exploring the challenges and difficulties experienced.