Molise is the youngest of Italy's 20 regions, and perhaps its least-known. Decidedly mountainous in the west (and quite hilly in the east) it is perceived as being inaccessible – which makes it the perfect destination for the intrepid Heather Crombie. 
Situated between sea and mountains, half way between the centre and the south of Italy, Molise is the smallest region in Italy. Molisans will tell you that visitors to their region cry three times: once when they arrive, in disappointment. Then when they leave, having discovered how wonderful it is. Finally, when they return home and get on the scales. The region of Molise is so often overlooked, its inhabitants have begun to call it 'the region that doesn't exist.' Its distance from major airports means that it has not featured on many tourist agendas, but this has also protected some very special places from commercialisation. Take the train, hire a car, charter a boat… you will find it's worth it.
1. The Transumanza
The Transumanza is a centuries-old custom, an essential part of farming life that influenced how vast swathes of Italy have developed. It was a lengthy trek taken by farmers and their animals twice a year, and Molise has a large network of these tratturi ('sheep paths') running right across it.
The Colantuono family are still adhering to the old ways today, and the men depart every spring to take the herds to better pastures, returning in the autumn. This shepherding custom was undertaken in order to feed animals over a harsh winter, and enormous paths started to crisscross the landscape. Over time they became important trade routes, with settlements, sanctuaries and markets springing up alongside them.
There are over 400km of original tratturi in Molise alone, some of which are over 100 metres wide. Many of the Molisan tratturi are used for hiking, biking and horse riding, although nowadays they might also transect a fairly major road system or village.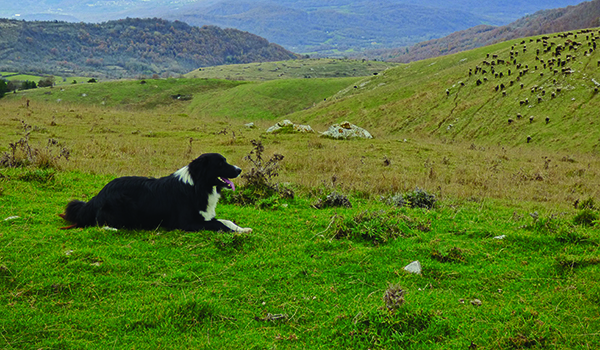 2. The Artisans
The techniques of craftsmanship in Molise have been passed down through the centuries from parent to child. The bell foundry in Agnone has been in operation for over a thousand years. In Scapoli they make reed pipes and bagpipes from an ancient model, and their bagpipe festival each July attracts pipers from all over the world. In Sant'Elena Sannita the Museum of Perfume (www.museodelprofumo.net) curates and develops scents. It has a small botanical garden and a growing following for its signature scent 'Voira' which is the dialect word for the cold sharp winds of Molise.
Women in Frosolone make some of the most exquisite lace you will ever see, or rather Merletto a tombolo, woven using bobbins and cushions. Working with a very different material, the ironworkers in the same town are responsible for some of the best and most ornate hand-crafted knives in the country. Frosolone is one of the five metalworking villages in Italy, the industry dating back to the sixteenth century and if you are lucky you will get to see one of the artisans at work. I watched Vittorio Piscitelli make a pair of scissors using an open fire and traditional tools – safe to say I will never look at a blade the same way again!
Stonework and sculpture have a long history in Molise too, with the 'town of artists' Oratino continuing this stone carving tradition. Several caves below the town (which is at 800m above sea level) were mined for the beautiful sandstone-like rock, to be carried up to the town by women and mules. I met Renato Chiocchio, one of the last sculptors here, who wants to open up the caves for public visits and turn them into a living museum.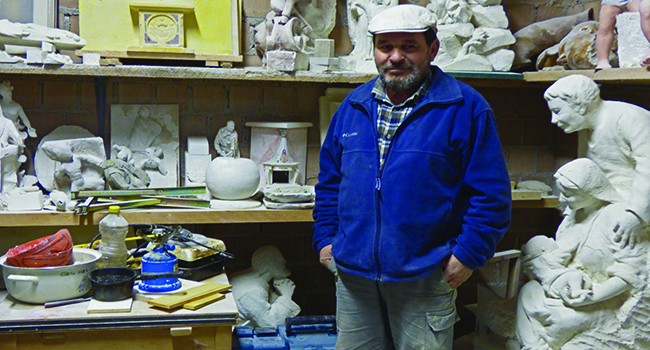 3. The Glamour
The hilltop town of Ferrazzano boasts incredible panoramic views of Campobasso as well as the beautiful little Teatro del Loto (www.teatrodelloto.it), a theatre that has been lovingly brought to life by Stefano Sabelli. Viewing a performance here is a very special experience, and if Stefano lets you have a peek backstage you can see the messages, drawings and signatures of every actor who has performed in the venue. It is not outside the realms of possibility that Hollywood royalty may one day add his name to that wall – inhabitants of Ferrazzano claim that Robert de Niro's ancestors are from the town. The A-lister has recently declared a desire to return to his roots in Italy, and if rumours are true then he would certainly get a warm welcome!
4. The Wine
Although Molise does not produce an enormous amount of wine, the local tipple is an essential part of any visit to Molise. Everywhere you go expect to be offered Tintilia – whether a magnificent award-winning vintage from a prestigious cantina or a brew that someone has perfected in their basement. Although a variety of vines are grown in Molise and some very fine wines produced, it is the Tintilia that is particular to this region and very special to all Molisans.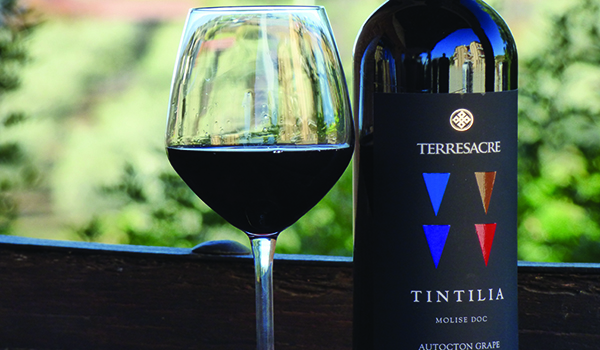 5. The Adventure
If action and adventure take your fancy, you'll be spoilt for choice in Molise. Aside from some magnificent caving opportunities, the abundance of outdoor pursuits makes it an ideal playground for wild activities. Climbing, trekking, kayaking, mountain biking and white water rafting are just a handful of options on the menu.
Various local companies offer friendly guidance and equipment hire to suit your needs. For horse riding visit Il Peschio riding school (www.lescuderiedelpeschio.com) with superb views and a cosy restaurant to refuel in post-trek (try their tiramisu made with beer). Consult the team at Molise Explorer for any activities you might like to try. They know every bit of the region and will help you plan the perfect itinerary (www.moliseexplorer.com).
They can even take you on a 'jeep safari' if you'd rather not exert yourself too much – but prepare for a bumpy ride! The rivers and mountains of the region really do make for perfect outdoor experiences, so whatever else you do – get exploring.
6. The Archaeology
There are a plethora of historical sites to explore in Molise, from the archaeological museum in Isernia, with internationally important finds from the Paleolithic encampment of Isernia La Pineta, to the Sammnite settlement of Pietrabbondante.
The beautiful remains of the Roman town of Saepinum near Sepino in Altilia are a must-visit at any time of year. The archaeological site covers three hectares, encompassing 2nd century BC walls, a small theatre from the 1st century BC and a variety of well-preserved structures including ornate gates and columns. The site is particularly unusual as parts of the structure were used from the seventeenth century onwards to build houses, and a community of people have lived here ever since.
There is no ticket office, the land is simply open to visitors. It is the perfect quiet place to explore and picnic, peaceful in spite of its status as the region's most visited attraction. There are restaurants nearby and toilets onsite, but it is the remote wildness of this place that makes it extra special.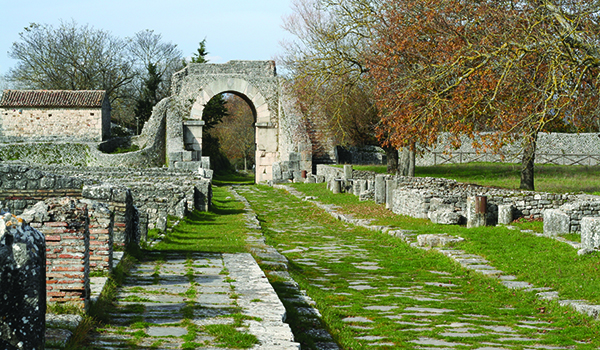 7. The Wild Places & Wildlife
Riserva Regionale Guardiaregia Campochiaro is a park under the protection of the World Wide Fund for Nature (WWF), encompassing caves, canyons and waterfalls. Beautiful walkways and viewpoints weave up, down and along the hillsides where you might be lucky enough to spot some of the local wildlife.
Along with deer, eagles, wolves and snakes there are unique salamanders in this area – two different species on either side of the mountain (www.oasiguardiaregia.wordpress.com). The tratturi make great routes for exploration to experience wild places on foot. The Biferno river crosses the region, essentially dividing it in two, with beautiful willowy streams in the Larino Plain and a vast dam near Guardialfiera.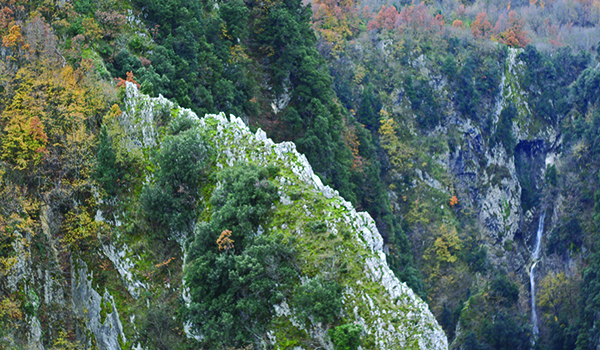 8. The Food
Molise will have cheese lovers rejoicing. From delicate cream cheeses to sharp Pecorino, there is a cheese for all seasons here. My personal favourite is the scamorza, a rubbery hybrid of mozzarella. Watching it being made is absolutely fascinating, with cheese makers crafting artistic shapes with the warm cheese so that it becomes a bear or a bird or a classic gourd shape.
White and Black truffles abound in this region and you will see them on many restaurant menus. There are delicious bean dishes, usually slow-cooked in terracotta pots over an open fire. With so much farmland there͛s no shortage of meat, nor of wheat for excellent bread and pasta. The fresh fish from Termoli completes a very comprehensive menu, offering something for everyone.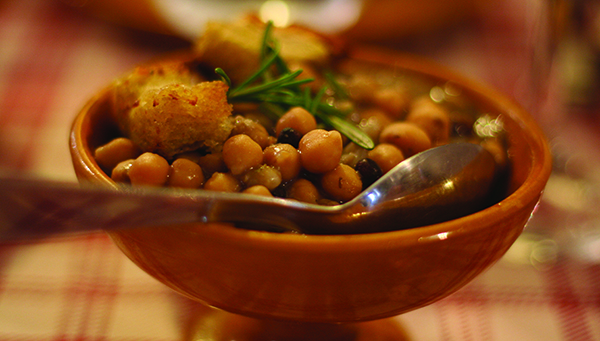 9. The Traditions
Molisan communities preserve a huge variety of centuries-old traditions, with festivals throughout the year in every town and village. Many of the annual rites are of a religious nature, and involve processing icons or relics through the streets. The Misteri parade in Campobasso in June involves theatrical costuming and performance.
The N͛docciata of Agnone is a real spectacle, with townspeople carrying flaming torches through the streets every Christmas Eve. In Oratino another Christmas festival sees an enormous torch of reeds carried through the streets before being wynched up alongside the belltower in the centre of town and set alight. The Gl'Cierv is centered around a Dionysian pantomime, with painted faces, costumes and deer masks taking over Castelnuovo al Volturno at the end of the July carnival. For a flavour of more Molise events visit www.molisesapori.com/index.php/en/discover-molise/festival-events.
10. The Seaside
There are four sea cities in Molise, and the largest one Termoli has everything you could wish for a seaside holiday. Unspoilt beaches, laidback bars in the old town, bustling shops and markets and a spectacular choice of lidos along the palm-lined prom, all within easy reach.
If you can find accommodation in early August you can join the locals in a beautiful festival to watch the procession of fishing boats covered in flowers, carrying the statue of San Basso out to sea and back to the cathedral, or enjoy the annual fireworks on the 15th August to commemorate a historic battle. All year round the abundant seafood is served fresh in some fantastic local restaurants, and the old fishing method of using Trabucchi is still in operation.
You can see the odd trabuccho stretching out into the sea along rickety-looking piers, huts perched over the clear blue water. I spoke to Valeria who lives in Termoli and asked her what was so special about the town. "You come here and time goes slow, she said,I love the evenings in spring and summer – romantic, soft and friendly".