Italia! uncovers the story of Santa Rosalia, patron saint of Palermo, travelling through the mists of time to a Sicily under threat from an indiscriminate killer – bubonic plague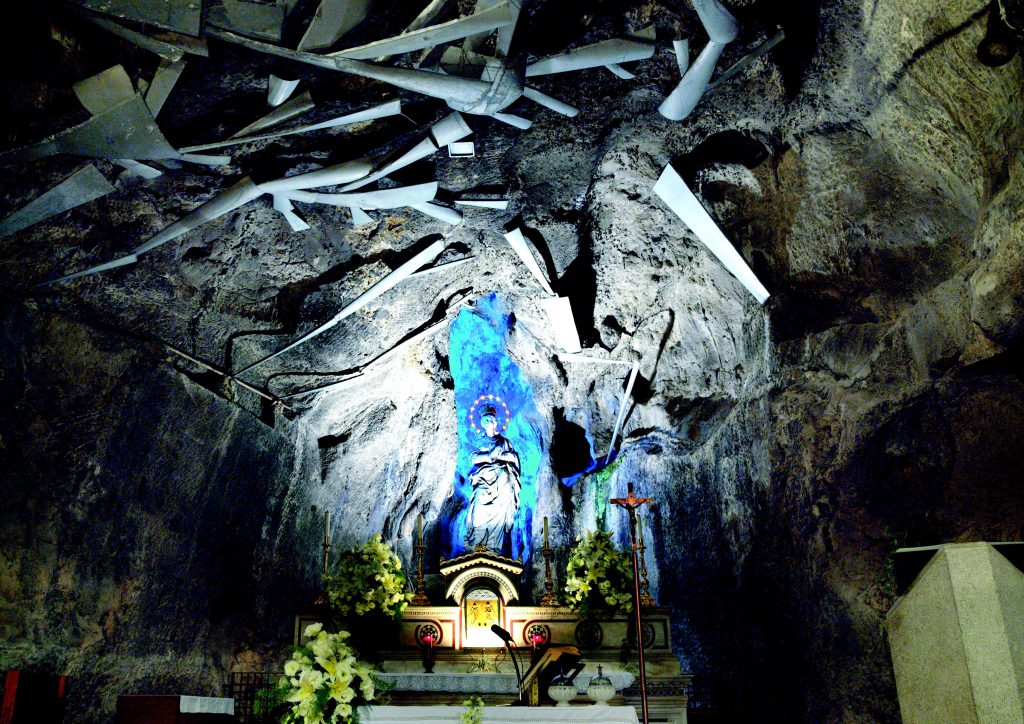 In 1159 Santa Rosalia or La Santuzza, the little saint, cast off the worldly trappings and moved into this bijou home from home – or cave as it could more prosaically be labelled – to dedicate herself to prayer and contemplation. Rosalia was the daughter of Sinibaldi, Lord of Quisquina and of Rosa, and was part of a family with extremely noble lineage – their ancestry went back to Charlemagne.
The earliest written account of La Santuzza does not come until the 16th century, but her real fame is rooted in a legend of 1624, when against a seemingly hopeless prognosis the city of Palermo in Sicily was dramatically saved from total devastation by that most dreaded of diseases, bubonic plague. With a third of Palermo's population taken by the cruel killer, came a vision of hope; Rosalia appeared to a hunter guiding him to the Grotto Santa Rosalia on Monte Pellegrino, as it was later to be known. The hunter made his way to the cave, where the beneficent saint directed that the city would be saved if her bones were taken to Palermo itself. Her orders were followed and Palermo was granted a reprieve. The citizens made Rosalia their patron saint and she is venerated throughout the whole of Sicily. Festivals take place on 15 June and 4 September each year in her honour.