If you visit Ascoli Piceno in the heart of Le Marche you'll find a wealth of incredible religious artworks by a Renaissance artist who fell in love with the region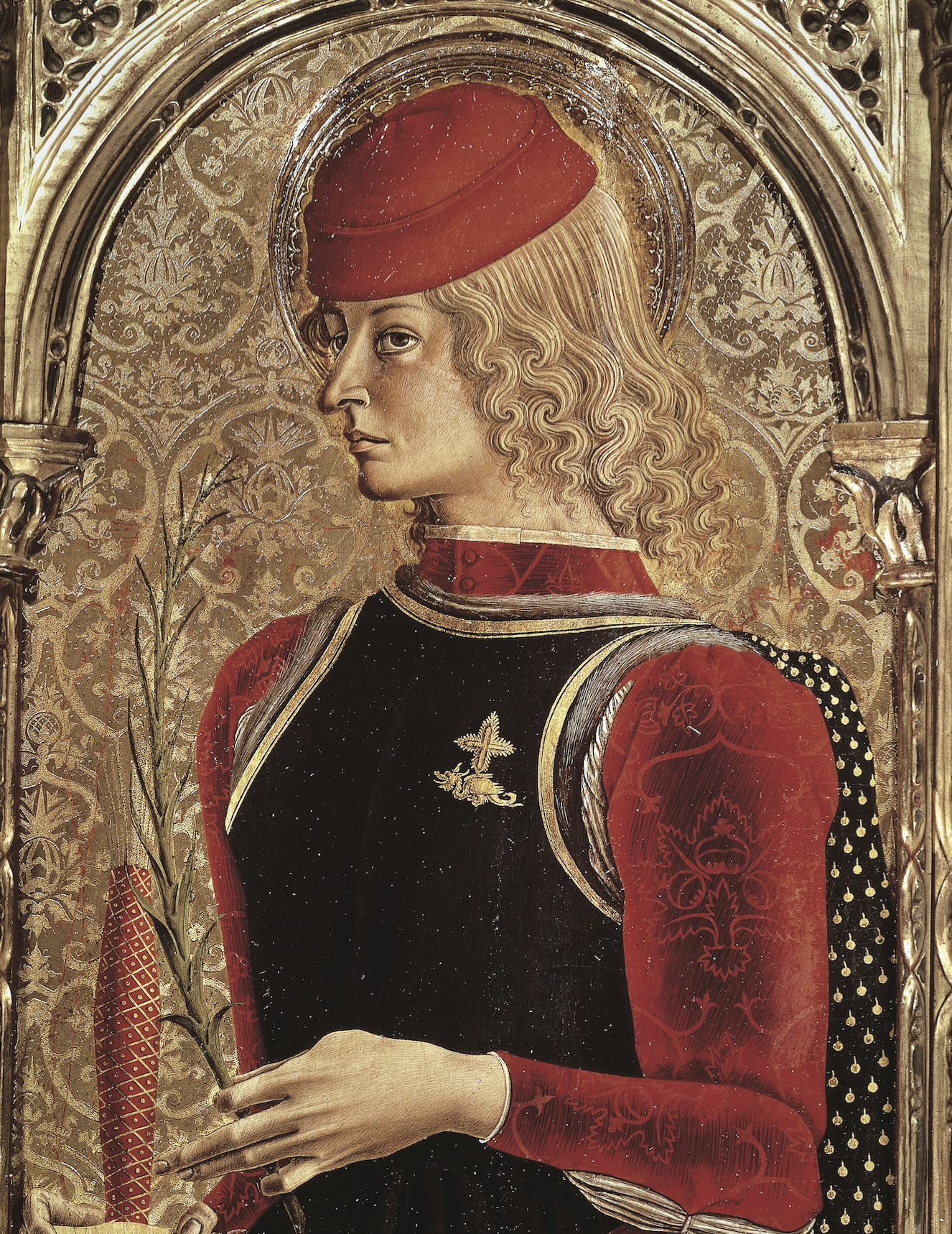 This detail of San Giorgio is part of the stunning polyptych found  in the Holy Sacrament Chapel in the cathedral in Ascoli Piceno. The art is the work of Renaissance painter Carlo Crivelli. He was born in Venice in around 1430 to a family of painters, but he carried out the majority of his most notable works in the Le Marche region, where many still remain intact today. The artist focused on religious themes and demonstrated a strikingly individual style.
This particular work takes the form of a polyptych – the name given to a panelled painting, which is divided into four or more sections. It is one several pieces by the artist that focus on the theme of the Madonna and child. This one is known as The Madonna with Child and Saints and it is widely considered one of his finest pieces. Painted in 1473, the work remains, even now, in good condition and features several important saints amongst its figures, including St Catherine, St Jerome and St Paul. The fine figure of St George, shown here, is exquisitely wrought and enjoys a rich, vivid colour palette, backed by a striking backdrop and gilt frame.