High in the hills overlooking Varese is one of the most remarkable hidden treasures you could wish to behold – the rarely seen frescoes of the Sacro Monte de Varese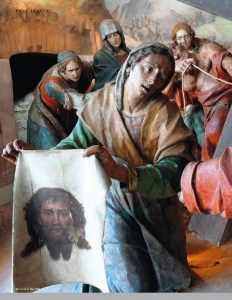 As far as hidden secrets go, the Sacro Monte di Varese appears like the central plot focus in a sequel to The Da Vinci Code.
Situated in Varese's Campo dei Fiori park, the Sacro Monte, or Sacred Mountain, features a 2km pebbled track leading to a 14th century chapel at the top. There are 14 18th century chapels designed by Giuseppe Bernascone along the route. While the walk itself is a wonderfully peaceful experience, as well as being the site of pilgrimages for centuries, it is the rarely seen treasures within each of these chapels that is undoubtedly the most remarkable experience.
Hidden behind locked doors and only opened to the gaze of the public on special occasions are remarkably detailed statues and terracotta fresco scenes. These were created by the finest artists of the time from Milan and Venice. Each of these works illustrate the mysteries of the rosary including the Annunciation, Visitation, Nativity, Presentation in the temple, Dispute in the temple, Discourse in the garden, Flagellation, Crown of Thorns, Calvary, Crucifixion, Ascension, Descent of the Holy Spirit and Assumption of the Virgin. And if you aren't lucky enough to be there when the frescoes are on display, you can still enjoy some of the most beautiful views in the region. 
Tags:
Culture
,
Italian History
,
Italy
,
Milan
,
Past Italia
,
Sacro Monte di Varese
,
Venice