An unusual clock tower overlooks the land surrounding a small town in the province of Ravenna…
What is now the Torre dell'Orologio of Brisighella was originally built in 1290 under the orders of the condottiero Maghinardo Pagani as part of the town's (nominally) defensive fortifications.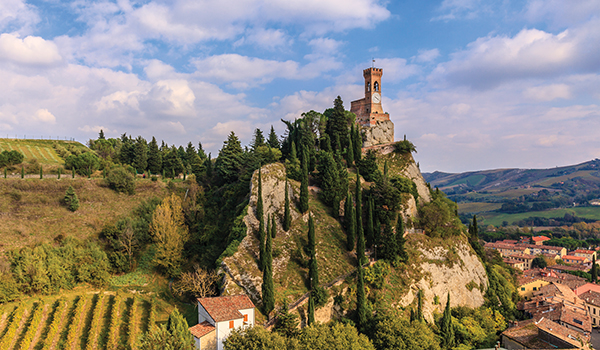 Damaged and reconstructed several times, the tower we see today was completed in 1850, which was when the clock was added. The clock is curious (though not unique) in that it features a six-hour face. This is a late construction date for a six-hour clock but they were common until the late Renaissance period. The six-hour division appears to originate in the tradition of dividing the day according to prayer times.