Marina Schultz divides her time between London and Rome, where she bought atwo-bedroom apartment in 2015. What drew her to the Eternal City, and what keeps her coming back?
"I went to Rome on a business trip back in 2007", Marina explains, "and was dazzled by the place – its energy, style, colour and history. I confess I'd only been to Italy a couple of times before, to Venice and Lake Como, and had never ventured further south. Rome captivated me immediately, and I didnǯt want to leave. A few years later when I was in a position to invest in another property, I seized the chance to buy a place in Rome. It felt like such an exotic luxury".
"I'm in the Campo di Fiori district, just across the river from Trastevere. It's a great area for café life and restaurants, with wonderful markets to nose around. My apartment is on the fourth floor of an old building tucked down a quiet side-street. Itǯs a tiny place, but I love it. One of the windows frames a good view of the Tiber, and I often watch the sun set over the skyline behind it. My balcony is on the other side of the apartment, and I donǯt spend nearly as much time there as I do looking at that river view from the opposite window!"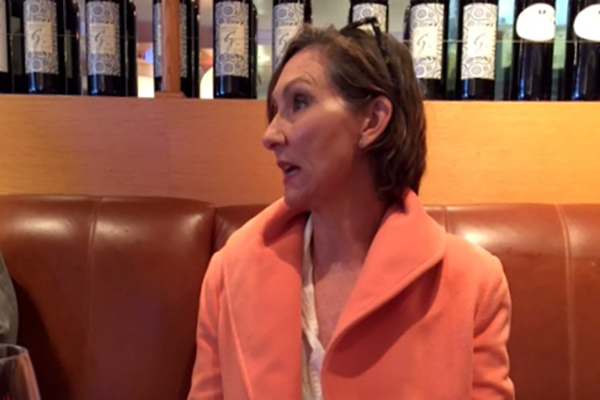 "At first I was all English and politely acknowledged my neighbours without actually befriending them, but slowly they drew me out and invited me round. Now I'm great pals with a few people in my building. Having learnt Italian helps, of course, and I'd recommend that anyone buying a property in Italy does the same. It transforms how much you can get involved. In Rome I also have the blessing of lots of English and American ex-pats to hang out with too, of course. So I get the best of both worlds, and get to use both of my languages".
"My original plan when I bought the apartment was to visit Rome just a few weeks a year and rent the place out when I wasnǯt there. But then I met Giove. A neighbour introduced us at a dinner party and we immediately got on like a house on fire. Now I spend as much time in Rome as possible so that we can be together. We got engaged earlier this year and now I guess we're going to have to decide where to live after the wedding – in my apartment or in his house on the edge of the city. This apartment has brought me so much happiness – it even brought me Giove, of course – that I don't think I could bear to say goodbye to it!"
Tags:
Buying a Home
,
Italia
,
Italy
,
Italy Property
,
Life
,
Property in Italy
,
Rome