Marina Spironetti visits Bologna to see the first museum dedicated to artisan Italian gelato, and a school where aspiring entrepreneurs are taught all the sweet secrets of gelato-making…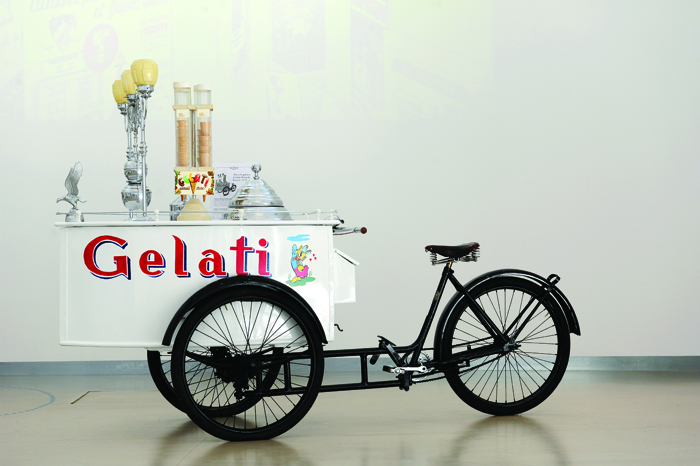 Are you a gelato addict? Have you always wanted to know all tricks of the trade? If so, the gourmet city of Bologna is the place to be. Carpigiani, the leading global manufacturer of gelato-making machines, has its headquarters just a short drive from the city centre, in the town of Anzola dell'Emilia. People with a sweet tooth will be pleased to find both a Gelato Museum – the first of its kind – and even a gelato "university", where you can get yourself trained in the art of gelato-making – and get to eat your assignments.
The Gelato Museum opened its doors almost two years ago and has already become a centre of cultural excellence dedicated to the understanding and study of the history, culture and technology of gelato. The museum features an interactive tour that highlights three main gelato-related themes: the evolution of gelato over time, the history of production technology, and the places and means of consuming gelato – together with more than 20 original machines, multimedia presentations and plenty of tools of the trade.
The Art of Gelato
The "university" is in its 11th year of activity and has proved to be a big success; 2,000 people enrol every year, 50 per cent of whom are foreigners. Courses range from one to four weeks (consecutive or not), and most of the time is dedicated to hands-on training, putting the theory into practice and making gelato. No more than 25 students are allowed on each course. The fourth week is spent in an exact replica of a gelateria opened to the public. "It's like a trial run," says tutor Luisa Elena Fontana, who is also a former student. "Every morning is dedicated to the production of 14 different flavours, which have to be ready by noon, when we open the shop. The afternoon is dedicated to preparing the ingredients for the following day, as well as some pastries."
The gelato-making process looks like great fun, at least from the outside: students in white smocks crowd around shiny stainless steel gelato machines, turning colourful crates of fruit into scrumptious spoonfuls of bliss. They are divided into small groups and each receives a recipe. The lesson will be over once the projects are lined up in the fridge ready for tasting – which is when the best part begins! Still, gelato-making is treated as an exact science here, and it's not as easy as it looks. There is plenty of maths involved, for instance, when it comes to balancing sugar and fat. Likewise, some of the tools of the trade come straight from the lab: precision scales, thermometers, refractometers and the like.
The successful stories of the alumni are countless – award-winning James Coleridge, for example, founder of the renowned Bella Gelateria in Vancouver, took his first steps here, and frequently comes back. Coleridge is now a pioneer of real handcrafted gelato in North America.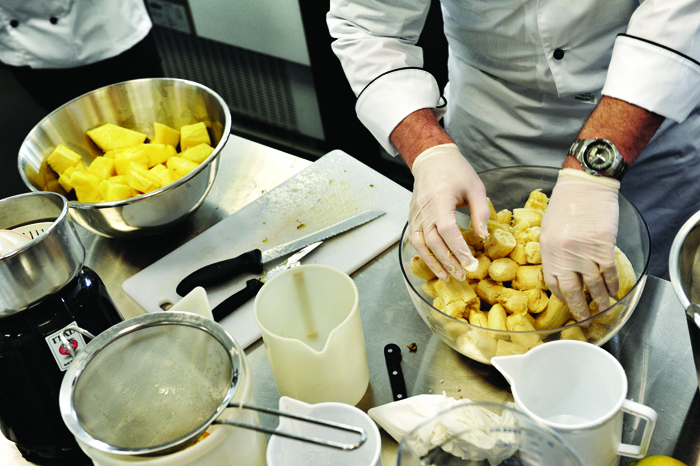 The Very Sweet Taste of Success
So what's the secret behind such a popular school? Gelato itself, first of all. "It's really Italian but it's also really universal," says course director Kaori Ito. "Gelato is the ultimate evolution of something that has appealed to mankind for a very long time – the tradition of crushed ice with sugar syrup goes back to ancient Mesopotamia."
The current tough economic times are another – perhaps more surprising – reason for the growth of the gelato business worldwide. "The real boom for our courses came in 2008, with the crisis," explains Kaori. "People losing their jobs were looking for new opportunities to relaunch their lives."
And if you are not an aspiring gelataio, you can still take a look at the world of artisan gelato by joining any of the workshops organized by the Gelato Museum – for the most passionate there is even a Gelato Masterclass where you can learn how to make a fruit sorbet, follow a recipe and produce it in the laboratory (€45), or a Gelato Team Building (price available on request), where you can make your team and challenge opponents in the creation of the most original ice cream flavour. An expert panel will judge the contestants on creativity in presentation and name, as well as product quality. On your marks, get set, scoop!
………………………………………………………………………………………………………..
EVERYTHING YOU ALWAYS WANTED TO KNOW
➤ Italian gelato it is different from American-style ice cream, which is also known as hard ice cream. Gelato has a dense, smooth texture and a creamy consistency. It has less butterfat than ice cream, as well as less air. It also has a warmer serving temperature, which may contribute to its high flavour intensity.
➤ The origins of gelato are lost in time. A mixture of snow and crushed ice was already known in ancient Mesopotamia.
➤ Sorbet is a frozen dessert made without dairy ingredients. It is a fat-free and lactose-free concoction.
➤ The word sorbet comes from the Arabic and means "sugar syrup". The first written recipes date back to the 11th century. In Palermo, 400 different kinds of flowers were grown specifically for sorbet-making.
➤ Fresh fruit, water and sugar are all you need to make a delicious sorbet. The combinations and amounts depend on the type of fruit used.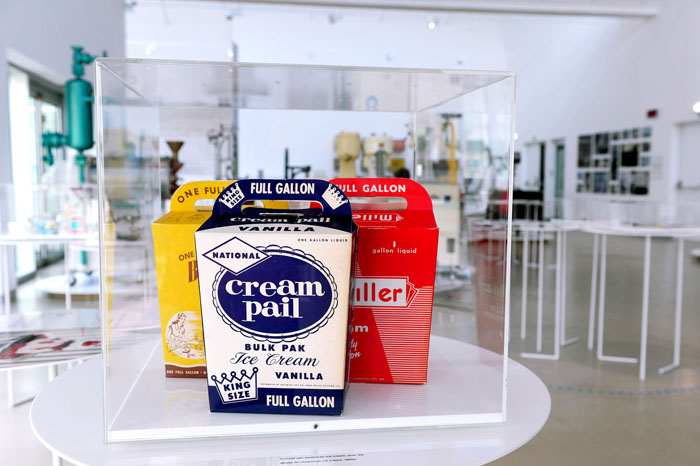 ➤ Naples-born doctor Filippo Baldini wrote a medical treatise in the 1700s in which he divided sorbets into three categories and for each of these described their positive effects on health and mood. A sorbet a day…
➤ To make it easier to eat gelato in the street, Italian Vittorio Marchionni requested a patent for the production of cones and wafers. Before then, street gelato was sold in glass cups, paper containers, rolled waffles or sandwiched between two cookies.
➤ Do you know how to tell an authentic gelateria? First of all look at the containers. Real gelato is not frozen and is made fresh in small batches – you won't see it piled high in containers. Can you see a gelato machine? If not, chances are they are buying it and it will be frozen. Is the gelato so bright that you need your sunglasses? If the colours are too intense, that gelato probably contains additives and E numbers – the real thing is made with fresh ingredients and goes for the natural look.
➤ The ingredients used to make gelato (milk, eggs, cream, sugar, cocoa, fruit, water and more) provide proteins, carbohydrates, fats, vitamins and minerals, making gelato a wholesome food. Milk provides proteins and calcium. Lactose and saccharose (the sugars used in gelato) are a good source of energy and so are fats. Gelato also contains vitamins A and B2, as well as phosphorus. And if you want a hint for what to eat on your next break, keep in mind that artisan gelato actually has a better nutritional intake than your average sandwich!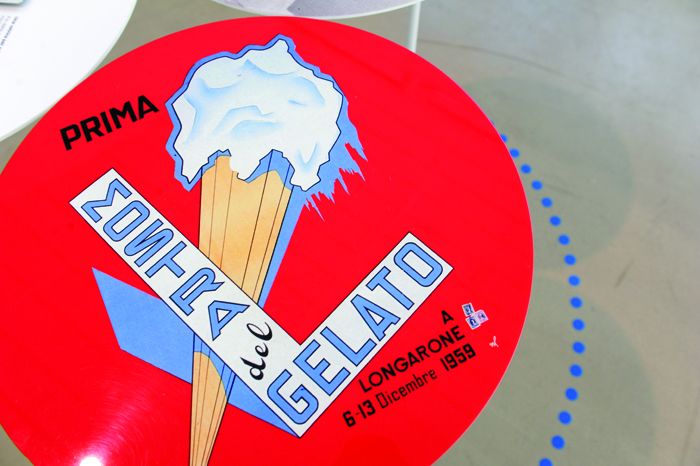 ➤ Carpigiani Gelato University
Via Emilia 45, Anzola dell'Emilia, Bologna  
+39 051 650 5457
www.gelatouniversity.com 
➤ Gelato Museum Carpigiani
Via Emilia 45, Anzola dell'Emilia, Bologna  
+39 051 650 5306
www.gelatomuseum.com 
Open Tuesday to Saturday, 9am-6pm. Reservation required both for visits and workshops. Please specify any allergies or intolerances at the time of booking.


Photographs © Marina Spironetti unless otherwise stated