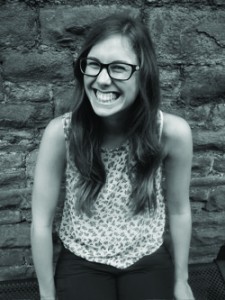 Blogger and teacher Amy Jones moved to Puglia two years ago and has found that teaching abroad and the slow pace of southern Italian life ? along with the fantastic food ? suits her down to the ground?
What was your first experience of Italy?
My first experience of Italy was actually a short trip to Sardinia several years ago. I spent a few days soaking up the sun with some friends of mine and we had a great time. Back then I said to myself that I?d like to return to Italy at some point. When I finally did, it wasn?t just for another holiday! I?ve been living and working in the south of Italy (in Puglia, to be exact) for two years now. I?m an English teacher and a keen blogger. I love writing about all things southern Italian, coupled with my own experiences here.
What are your favourite things about teaching abroad?
Whatever type of teaching you do, it?s both challenging and rewarding. Teaching in a foreign country provides the extra challenge of overcoming the language barrier and I love this, even if it can be rather tricky sometimes. When you can see the progress your students have made, it really is the best feeling. Teaching here in Italy is great fun because the majority of my students are typically southern Italian ? very friendly and very funny. I have one particular student who has lessons early in the morning, and his sense of humour always gets my day off to a good start. However, the issue of punctuality (or lack of) crops up far too often for my liking!
How do you think you have adapted to southern Italian life?
I think I have adapted fairly well. It has taken a little while though, especially concerning the language. Where I live, you can?t get by without knowing some Italian, and before I arrived, my knowledge of the language consisted solely of ciao. I jumped right in and made it my aim to learn the lingo. Things like different meal times, trading hours and the slow pace of life can take some getting used to, but it hasn?t been too difficult. With all the fantastic food, who cares what time you eat it! I?m still finding it tricky to adapt to lateness though. I thoroughly dislike waiting, and I often have to do that here.
Can you tell us more about where you live?
I live in a small, agricultural town in the province of Foggia. The local produce includes wine, mozzarella and olives. The new olive oil is produced around November and there?s nothing better than enjoying fresh bread with some tasty, local oil drizzled over it. The town itself is continually expanding, but the centro storico is simply beautiful. If you take a walk through the little streets, or even along the main corso, you?ll be met with cobbles, coloured shutters and balconies adorned with flower pots. During the summer, you?ll find many older gentlemen sat along the street on their wooden chairs and watching the world go by.
What would you like to do in the future?
Right now, I?d like to stay in southern Italy. The lifestyle suits me well and I feel more at home every day. I?d like to continue teaching as I really enjoy it, but I?m also finding my passion in writing. I update my blog frequently, and have started branching out into other projects. Writing about this beautiful and diverse country is something I love doing. In fact, it looks like I?ll have to continue living here? Italy is my usual subject matter after all!
You can read more from Amy at www.sunshineandtomatoes.blogspot.it
Tags:
blog
,
Teaching