We?ve got some superb Italian Christmas gift ideas to prepare you for the festive season?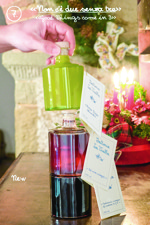 Tuscan, tasty, and oh-so-pretty, we love this adorable trio of stackable specialities from Trattoria La Vialla. New to their range for Christmas 2012, this gift pack contains 250ml bottles of extra-virgin olive oil, Tuscan wine vinegar and balsamic vinegar of Moderna. Stacked one on top of the other, who could resist displaying these in the kitchen? It?s a good thing that the oil is so tasty, it won?t be hanging around long enough to suffer in the light! The gift pack costs ?21.60 from www.orderform.lavialla.it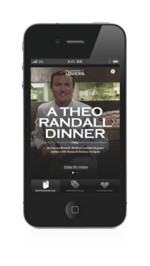 Who fancies having the perfect host at their fingertips? Michelin-starred Theo Randall has partnered with S. Pellegrino to launch their smartphone app, The Perfect Host. This free app features more than 30 of Theo?s Italian recipes designed to be cooked at home. Or, if you fancy sitting down with your guests for the evening, pick up a bottle of S. Pellegrino for your chance to win a three course meal cooked by Theo in your own home for up to ten friends! Visit spellegrinodinnerparty.finedininglovers.com
There is always a story behind Murano glass jewellery, but this bracelet, created by Wild Ivy Jewellery for the Young Pioneers Charity has an even bigger tale to tell. Each handmade bead is named after a key person in

the Cool to Care charity. The sale of each piece provides scholarships for vulnerable young people. Prices start at ?16.95 from www.wildivyjewellery.com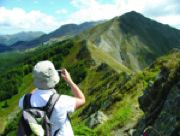 If you find the frantic build up to Christmas a bit too much, why not escape to Tuscany and walk off a few festive pounds before the big day instead? Tuscany Walking specialise in arranging walking holidays on the edge of the Garfagnana National Park. Visit www.tuscanywalking.com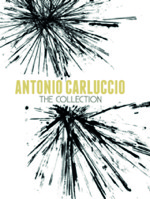 Who says that it?s music that feeds the soul? For us here at Italia! magazine, it?s flicking through quality recipe books like Antonio Carluccio: The Collection, which promises to be a treat for all the senses. Packed with great recipes from one of our favourite greedy Italians, the photography alone is enough to brighten up a dreary November day with some sunshine on a plate. From classic recipes like panzanella, or mozzarella caprese right through to some novel ideas like Carciofi alla Giuda (artichokes the Jewish way), this master cook has the ideas and the expertise to help everyone improve their Italian cooking repertoire, and he is happy to share it in this collection of more than 200 recipes gathered together from his 50-year career. This stylish hardback book costs ?25 and is available now from all good bookshops, or order it online from www.amazon.co.uk for ?16.79.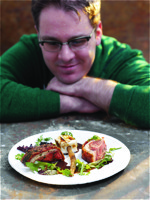 Although we were of course rooting for Italian Sara Danesin to win Masterchef 2011, we weren?t too upset when adorable Tim Anderson took the title with his fantastic fusion creations. If you?d like to try whipping up one of Tim?s recipes for yourself, visit www.discoverunearthed.com to find the recipe for his Lamb Loin and Savoury Marshmallow served with a Chocolate Port Sauce, created using recipes from more than 14 different countries. Representing Italy, the dish includes Tuscan finocchiona salami and prosciutto from the Unearthed range of fresh foods. Look out for Unearthed products at Waitrose supermarkets, Ocado online and Abel & Cole.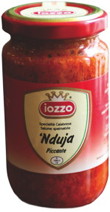 If the cold weather is getting you down, boost your metabolism as well as your dinners with a hit of ?Nduja paste. This Calabrian speciality is packed with their signature fiery chilli, in a rich paste with pork, peppers and oil. True Calabrians will spread it straight onto toast, but English palates may prefer it added to meat or sauces to spice things up. Vittorio Risorto of Calabria Club suggests: ?Put some ?Nduja in a frying pan for long enough to start releasing the natural juices from the paste ? then add whatever you have! It?s great with fish, the flavours are soaked in while cooking and you end up with an amazing unique taste.? Buy a jar at www.calabriacucina.co.uk to see for yourself.
Tags:
blog