We have some grand highlights from newly published Italian books, including novelist Pietro Grossi, the latest offering from Lonely Planet and posh nosh to inspire you in the kitchen?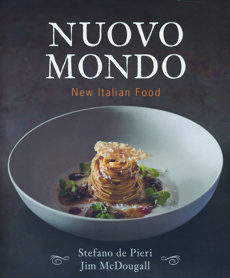 Nuovo Mondo
by Stefano de Pieri and Jim McDougall, Hardie Grant Books, ?25 (hardback)
Translating as ?new world?, this innovative cookbook brings together modern twists on Italian cuisine that are perfect for the adventurous cook. With 120 recipes, the authors Stefano de Pieri and Jim McDougall also encourage the reader to create variations of their own. Dive into new age Bolognaise, lobster ravioli and wild sorrel risotto ? then polish it off with unusual honey and mascarpone mousse or chestnut panna cotta. Most of these dishes require a certain skill in the kitchen, but you?ll be glad to hear that there are clear explanations for the techniques used such as poaching, steaming and smoking. For a few taster recipes, turn to page 73 and learn how to make pea, broad bean and ricotta salad, crayfish ravioli with yuzu butter and a chocolate olive oil tart. Plus, there?s a special reader offer to save you money on the shop price. Excellent news for us all.
The Relaxed Holiday Cook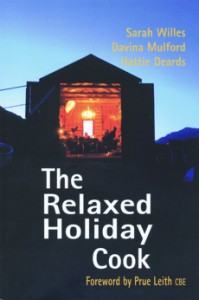 Blues Agency Limited, ?12 (paperback)
This varied collection of easy-yet-satisfying recipes has a healthy dollop of Mediterranean cooking, including a simple nectarine, mozzarella and rocket salad and the delicious sounding Sicilian tuna ceviche. Sarah Willes, Davina Mulford and Hattie Deards are among the authors, with additional input from experts Josceline Dimbleby and Sally Clarke. It?s quite an eclectic mix ? with further inspiration taken from the British seaside and country cooking ? but the best thing about this book is that all proceeds go to the charity Blues in Schools, which provides cookery classes for children with special needs. Available to order through the website www.bluesagency.co.uk or from Amazon.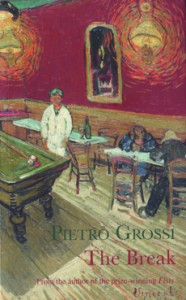 The Break
by Pietro Grossi, Pushkin Press, ?9.99 (paperback)
This novel from Italian writer Pietro Grossi follows the story of Dino, a humble stone layer whose life is changed irrevocably when the invention of asphalt puts him out of a job. Forced to work with a substance he despises ? and which removes any pride or skill from his daily life ? he is driven to find alternative income when his wife Sofia falls pregnant. He decides to enter a competition for Italian billiards, a sport for which he has a surprising talent. Written with poise and humanism, this is a great novel about growing older and adapting to the unavoidable changes in life. The description of the tarmac machine is particularly emotive, and Dino?s unwavering loyalty is a fascinating story to read. An excellently crafted novel from an acclaimed writer in translation.
Best in Travel 2013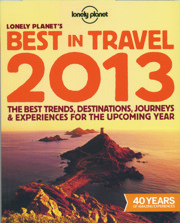 Lonely Planet, ?9.99 (paperback)
Although Italy receives just a fleeting glimpse, this concise book is a good resource for travellers who like to stay ahead of the game. Compiled by experts including numerous Lonely Planet authors, you can expect to be inspired by various worldwide destinations. Flying the flag for Italy is the stunning region of Campania ? with suggestions for cultural sightseeing, festivals and events.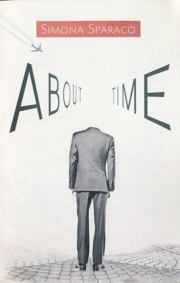 About Time
by Simona Sparaco, Pushkin Press, ?8.99 (paperback)
An intriguing plot follows Svevo Romano as he grapples with an unusual condition in which his life passes quickly before his very eyes. With less time to spend on the things he loves (mostly himself, it would seem, and his Aston Martin) he has to learn how to make the most of his ever diminishing existence, and in doing so is compelled to discover a richer meaning of life.
Blue Guide: Sicily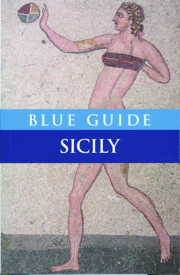 by Ellen Grady, Somerset Books, ?16.95 (paperback)
For a complete cultural guide to the fascinating island of Sicily ? including archeological discoveries, ancient history and classical artworks ? this updated Blue Guide has everything you need. Explore Palermo, Mount Etna, Agrigento and more, with insightful articles that give a clear and full picture of the region. An absolute essential for any cultural enthusiast.
Tags:
blog