Dawn Cavanagh-Hobbs, founder and director of fractional ownership company Appassionata, is in love with interior design. We asked her about Italian home décor trends, and how to get the look in your own home…
My husband, Michael, and I first visited the region of Le Marche about thirteen years ago and instantly fell in love with the area. The rolling hills dotted with vineyards and olive groves, the hill top towns steeped in history, I felt I was in the midst of a giant hug. The sandy beaches stretch for miles along the Adriatic Sea and during the winter months there is skiing in the Sibillini Mountains. Le Marche ticked all the boxes – the region is one of those little pockets of the world that you want to both shout about to everyone you know and keep secret at the same time, so that it remains so perfectly unspoilt.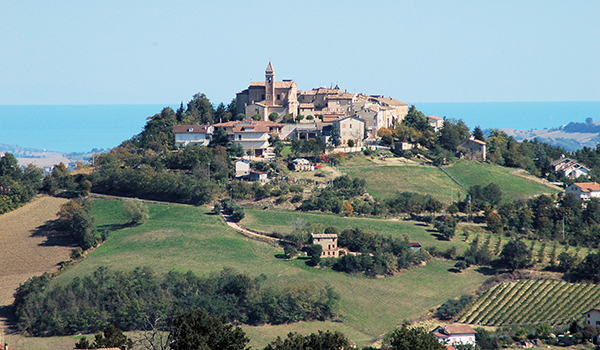 We created our boutique, family business, Appassionata, to share our love of this beautiful area with other like minded people. Appassionata offers people the chance to buy a five-week share in a luxury property which is fully maintained throughout the year.  Our first three properties have all sold out and we only have a few shares remaining in our latest property, Il Riposo. We have owners from all over the world including Australia, America, South Africa and Europe, and many of them become friends.
The arrangement allows families to own their own slice of Le Marche (at a fraction of the usual cost of buying a second home), with each owner using their property for five weeks of the year. Le Marche avoids being overrun with tourists and a few lucky families from around the world get to experience the area's delights (at the same time as making a property investment that they can pass down through their family).
Once your properties are restored, how involved do you personally get with the interior design?
I am totally involved from the minute we purchase a property.  I can see the finished house before we have even started the restoration! I guess I work backwards. I also work very closely with our engineer on all our properties, we often have a 'discussion' about me wanting to remove a wall or enlarge a window. I am on the road searching for those special pieces of marble and the perfect sofa before we have even finalised the electrical and heating plans…
The houses look like they have vintage pieces of furniture in them – do you have favourite places to buy these – flea markets, brocantes, local antique shops
I love designing individual pieces for our houses, and we are blessed to have so many artisans in the area who can create those wonderful, unique pieces in their workshops. I also spend months driving around looking for that perfect lamp or table.  I visit the antique market every third weekend in Ascoli Piceno, this market is on throughout the year and I love an excuse to visit this special town. During the summer months we have a antique market in Fermo every Thursday evening and a wonderful three day antique fair, L'Antico e le Palme, in San Benedetto in June and August.  I regularly stop off at a great secondhand shop in Grottamare.  It's one of those places if you hit it right you can find a real bargain. I have also bought some great pieces from Italian Ebay, especially Murano chandeliers, which I have rather a passion for!
Do you have special items you are always on the look out for ?
Chairs and tables with elegantly carved legs and interesting detail. I often buy these and they have been heavily stained, a shiny dark brown. I love using various shades of chalk paint and gold leaf to transform them into more elegant pieces of furniture. I also enjoy rummaging around reclamation yards, and over the years I have bought some wonderful liberty floor tiles and old doors.
What are prices like in Le Marche for secondhand/reloved items? 
There are definitely bargains to be found and my husband always tells people I am a very tough negotiator! I found some great bargains on Ebay a few years ago, but the delivery costs are very expensive now. You have to be prepared to put the time in searching online or driving around, to find that perfect piece.
Is there as much of a trend for upcycling old pieces as there is in the UK? 
Not really, which is great for me!  Many of the younger generation prefer their homes and furniture modern.  The local Italians love what I do with the antique furniture but have never thought about doing it themselves.
Are there a lot of TV programmes/magazines on antiques/craft/buying and selling as there are in the UK (so many!)
I have certainly seen an increase in the selection of home magazines over the last few years. My favourites are Quin and Casa Chic. I rip out the pages I like and put them in my ever expanding files, each with its own section of bedrooms, bathrooms, kitchens etc etc. There are very few television programmes in Italian but I do keep up with trends in the UK.
What is your personal style? Is it typical of the region or more eclectic?
It is definitely eclectic!  We recently bought a Palazzo, dating back to the 14th century, on five floors. It was very dark, dark floors, dark walls, small windows and half a roof! My main concern was being able to get enough light throughout the house. I put glass French doors at the back of the house opening up onto a terrace with spectacular views. I whitewashed the dark beams in the kitchen/breakfast room area and found some travertine tiles in soft tones of cream and honey. I like to use lots of natural materials, wood, metal, stone, brick, marble and cotto. I always use natural, breathable paints which give a lovely chalky finish. Each room has its own character and accessories are really important to create a finished feel, a few cushions, lamps, mirrors and pictures make a house a home.
I use stronger colours in our own home and love to use the local shades of Marche, greens, blues and greys. I do love the Venetian furniture, so pretty and elegant, and I'm quite partial to gold leaf as well. My greatest passion is antique lighting – chandeliers in particular. I even have one in my pantry! Lighting can add a whole new dimension to any space. I bought so many during the restoration of the Palazzo I had to dedicate a whole room to them.  Each one was carefully hung on a hook hanging from a metal pole, ready to be rewired and cleaned. I happily blend modern rugs and cushions with antique furniture.  I will often put old handles on new furniture and new handles on old furniture. I did go slightly over the top with our dressing room.  I designed our fitted wardrobe with fabric covered doors and gold leaf surround, but I had underestimated how much gold leaf I would actually need!!
Appassionata have properties in different locations: countryside and town centre – does the interior design style reflect this? Does it need to and why?
The house generally dictates the style, but often there can be challenges in a town. If the house is in an historic town there are often restrictions as to what you can and can't do externally. If it is not possible to enlarge windows in a dark house with small rooms, I use large antique mirrors to give a feeling of space and light. Outside space in a town tends to be small, often just a terrace, so it needs careful planning. It's usually all about the garden with the country houses, so careful consideration is needed when planning the position of windows and doors, making the most of the views.
Do you have a favourite project you have worked on?
That's a difficult question, because I have honestly loved working on them all. Our current property, Il Riposo, was more of a challenge than all the others.  Situated in a beautiful medieval borgo, with narrow cobbled streets,  it was difficult accessing with large machinery. I held my breathe the day I arrived and watched the builders hoisting a large crane over the neighbouring roof tops with a few inches to spare on either side. Again, the biggest problem with this house was natural light. Dating back to the 12th century, the windows were tiny, the rooms small and numerous. Luckily the local comune agreed with all the changes we wanted to make and even agreed to let us build a swimming pool in the unusually spacious two tiered walled garden. It was important to  find the right balance and honouring the history of this special property. I like to reuse as many materials as possible during a renovation. We had to remove one of the chestnut beams from the ceiling, I took it to the local carpenter and asked him to cut it into four pieces, length ways. I found some lovely brackets in a local shop and we made some shelves for the kitchen.  I do love a challenge and put my heart and soul into each and every project.  I am totally focused on that one house until it is completely finished to my standard. I was so happy with the end result and everyone who came to see it couldn't believe the transformation.  The local Italian residents love the fact we are restoring these beautiful properties and bringing new life into the community.
A difficult project you have worked on?
That would be my first project in Italy in 2009. I didn't speak Italian, and I was flying backwards and forwards to the UK. I hired an architect, a tall dark, handsome Italian man, with lots of charm but didn't really have a clue about deadlines. After six months of very little progress we parted company. I put the project on hold until I had the time to stay in Italy for longer periods and keep a closer eye on things. I have a terrible sense of direction, no inner compass, and was constantly getting lost or driving around in circles trying to find various building, bathroom and kitchen suppliers. Once we had a good team of builders, plumbers and electrician's life became much easier. I learnt very quickly that if I needed something completing in June I would tell the workers it had to be finished in February!!
Do you just work on your own properties or is this something that you do for other private clients?
I have worked for private clients in the past, but I just don't have the time anymore.  Many of our Appassionata owners have asked me to design their homes in America and the UK, but I love designing our Appassionata homes.
How can readers get the look at home? Are there any key items or style trends they can introduce to get a Le Marche look in their home?
Be confident and don't be afraid of colour. So many people play it safe with shades of white and cream, but adding some splashes of colour can really energise a room. Natural chalk paint on the walls, Italian tiles on the floor and some marble in the kitchen can give you a subtle Italian feeling. I prefer tiled floors throughout, they are much more hygienic and easier to keep clean.  In winter I throw a few rugs on the floors to give a warm, cosy feel. Add a couple of venetian mirrors to the walls, a Murano chandelier and you have the look!!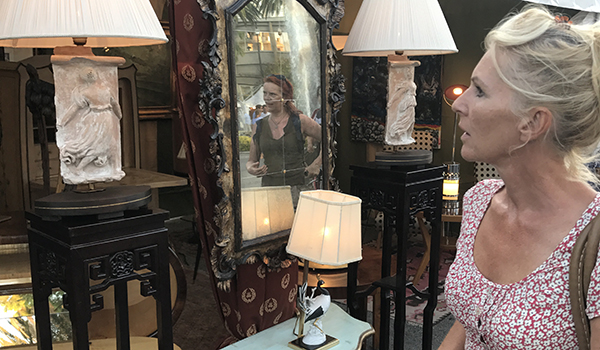 For more information on Fractional Ownership contact Dawn Cavanagh –Hobbs on dc@appassionata.com or visit their website.