A few years ago we were invited over to our friend's house for supper in Montefiore. We arrived late, as usual, my fault not Michael's!  We were introduced to a lovely Dutch couple, Constance and Bert Jacobs. I liked them instantly, they have a zest for life and adventure and love Italy as much as we do.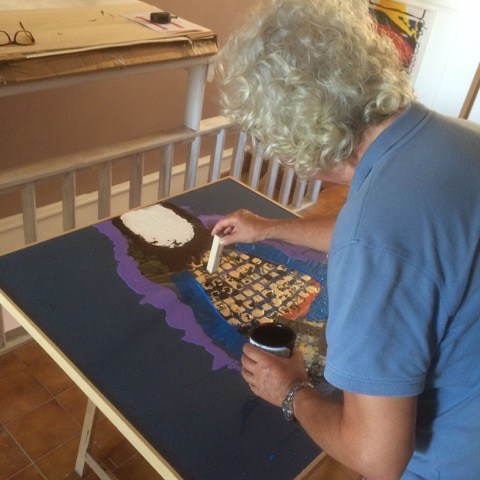 I was lucky to be seated next to Bert, a striking man with a wonderful laugh and enviable thick wavy hair! We ate delicious food, sipped wonderful wines and chatted all night.
He told me they chose to move to Le Marche because life here fits like a glove, I know what he means. The first time they visited le Marche, they fell in love. Twelve years on and they still feel blessed to have discovered this special part of Italy they call home. When the sun is setting they love to sit out on their terrace with a glass of wine, watching the changing colours of the sky. Quality of life is important.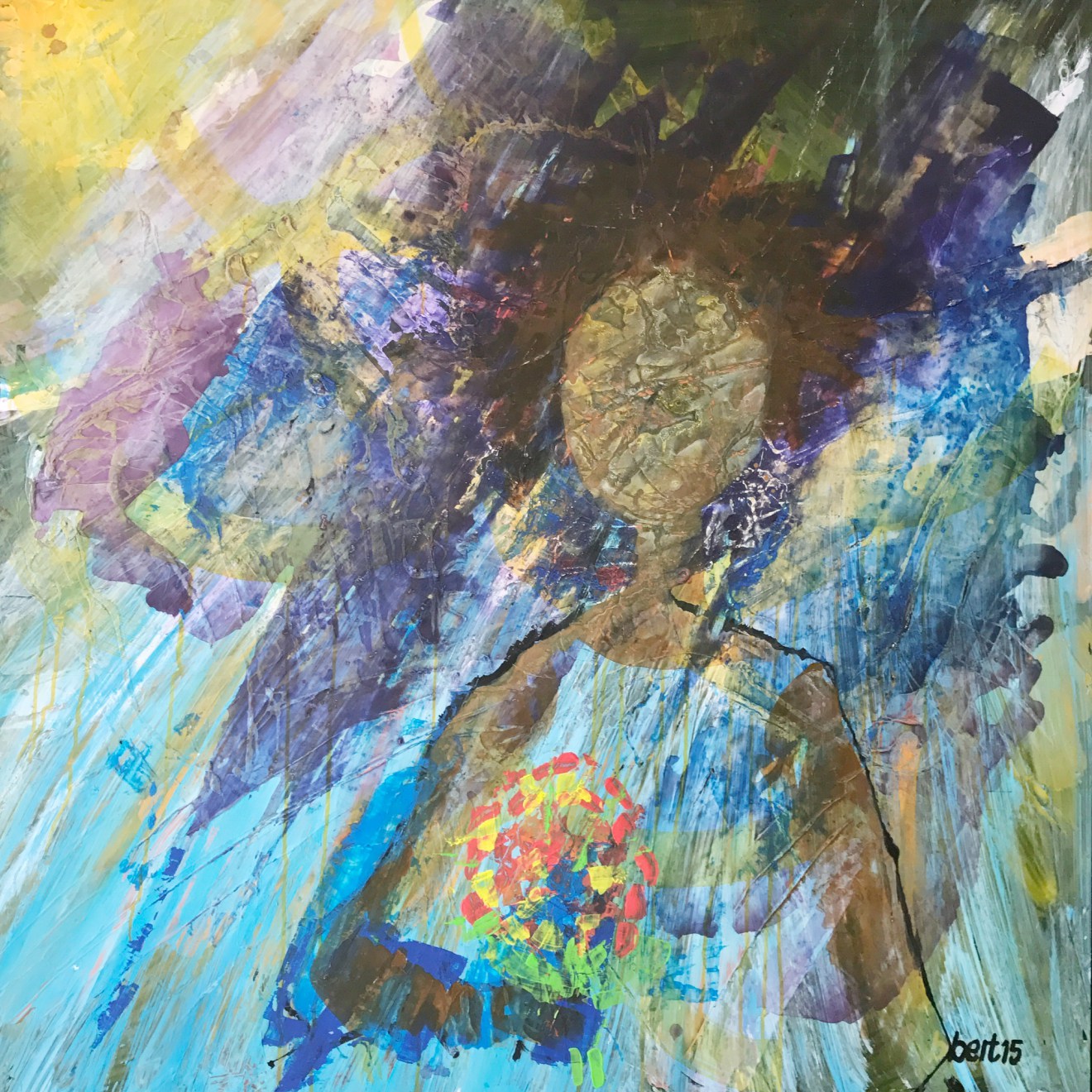 Bert has a wonderful, calm aura and as the evening went on he talked to me about his greatest passion, painting. I love meeting creative, positive people who love what they do. I felt this was going to be an interesting evening.
He was born in the Netherlands and trained as a master painter in Utrecht. When he finished collage he wanted to go on to the Art Academy, but had to do military service. After the army he needed to earn some money. He started out as a freelance interior stylist, creating set designs and shop interiors.  He moved into the advertising business and stayed there for many years. His ambition was always to return to art, now retired and living in Italy he has the time and inspiration to paint.
I arranged to visit his studio the following week.  They have a beautiful town house in the historic centre of Montefiore. The living space covers four floors, the gallery is on the top floor. The house is beautifully designed, both Constance and Bert have an exceptional eye for detail.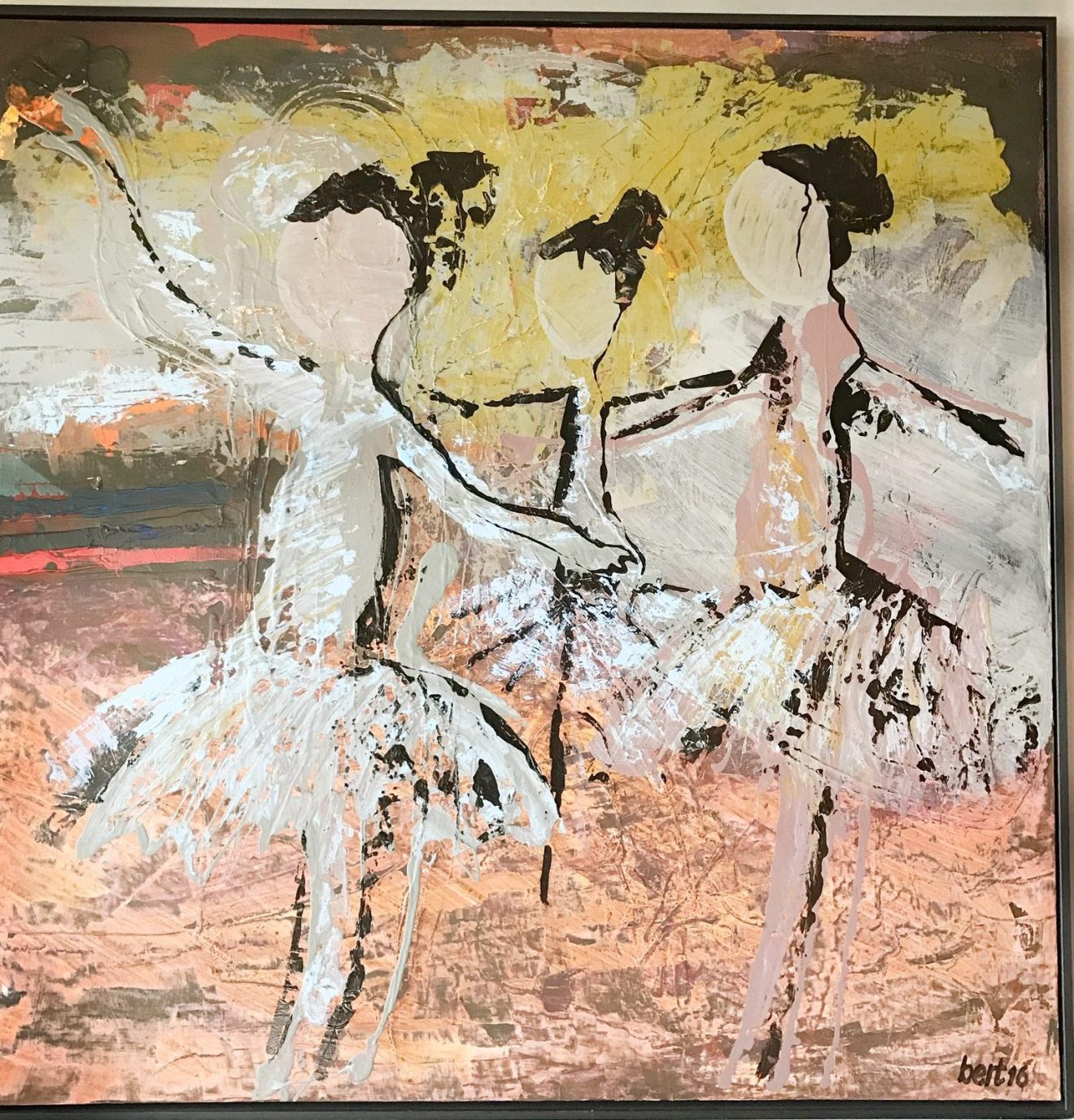 When I entered the studio I was speechless and quite overwhelmed.  Surrounded by huge vibrant paintings, each one telling a story with colour, movement and passion. I gazed at each painting.  I step back, move to the left, to the right. Each position gives me a glimpse of something new, something hidden.
Bert is quite uncomfortable when asked how, what or why he  paints a particular piece. He told me he paints to express his creativity, feelings and emotion. His favourite theme is women, they are exquisite and unique. I agree!
He is inspired by beauty. A ballet, an ancient tale, a movement or an object. Expression, excitement and colour are characteristics of his work.
He paints on large wooden panels, using a spatula and acrylic paint. Working on a wooden base allows him to use more force when moving the paint around. The paint is colour fast, adheres well and is quick drying.
The paintings are very dynamic and have a powerful use of colour, but they also have a subtle and refined emotion. They are created with passion and sense of composition.
He is the most unpretentious artist I have ever met, which is very refreshing. He loves to hear what people see in one of his painting, everyone sees a painting through their own eyes.
Over the last few years we have become good friends and I visit his studio regularly. We have several of Bert's paintings hanging on our walls at home. They bring a smile to my face and brighten up the day. Each time I visit his studio I fall in love with another one and always manage to find space for one more!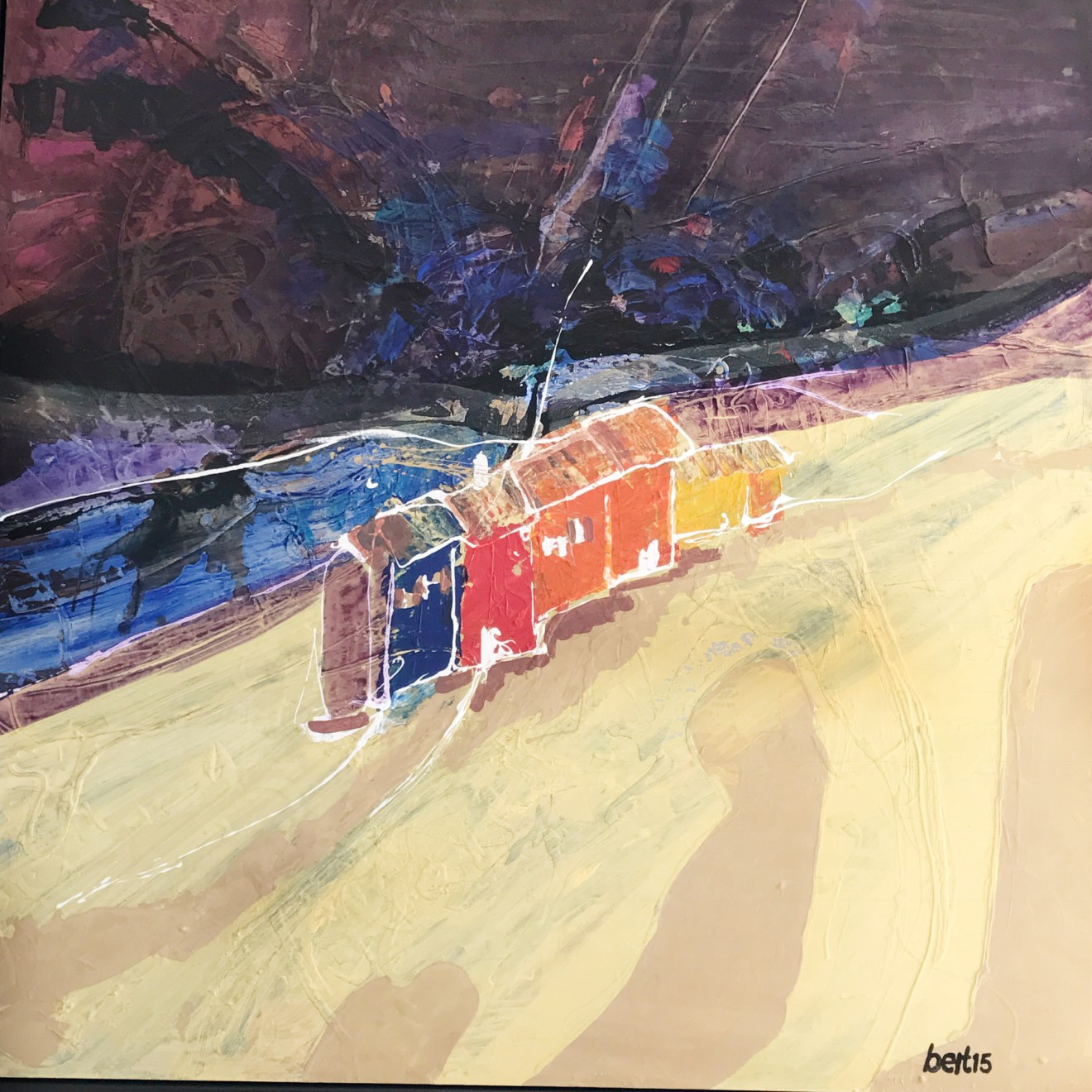 Family, friends and our owners constantly admire them and visit his studio to see his latest creations. Last year Bert was commissioned by our American friend to paint eleven paintings!  They now hang in her beautiful home on Martha's Vineyard.
For more information on Bert's paintings visit his Facebook Page or he is happy for you to visit his gallery: Via Garibaldi 24, 63062 Montefiore dell'Aso  
 +31 6 24909723