From the sweet and fruity to the bitter and boisterous, Italy has an impressive heritage of alcoholic tipples. We had a lot of fun picking our five of the best…
Grappa

One of Italy's oldest alcoholic drinks, historians speculate that grappa may have been around for up to 1,500 years. It was probably developed in northern regions of Italy by labourers as a way to avoid letting leftovers from the wine production go to waste. It is made by distilling the pomace – the grape skins, stems and seeds – left over from winemaking. It's a powerful digestivo to sort out your stomach after a heavy meal, and is a popular choice for making caffè corretto – espresso 'corrected' with a dab of alcohol.
Today grappa has its fair share of detractors, people put off by its strong alcoholic taste, but it remains a popular export that has enjoyed a surge in popularity in recent decades. Now, thousands of varieties of grappa are available – pretty much every winery has its own take on the spirit. It is traditionally drunk on its own, but since it has become more fashionable, 'grappa cocktails' have started appearing in the bars of cosmopolitan cities worldwide.
Amaretto

A favourite drink for many – not just in Italy, but around the globe – this delicious liqueur is based on almonds, which gives it a rich, sweet flavour, and a powerful aroma. It is a versatile little number and can be used as a digestivo, or as an ingredient to impart its distinctive flavour to various cakes, desserts and cocktails.
Fernet-branca

This cheeky tipple, with its bitter, slightly 'medicinal' taste and dark colouring, is made from the infusion of numerous ingredients – although the exact recipe remains a secret. It's best consumed straight after a meal, as it's an effective aid to digestion, but it can also be used to give
a little kick to espresso coffee.
Campari

Although you can enjoy it neat or on the rocks, and many people do, Campari is a bitter beast, and many would agree that it works better as a cordial. Serve it with grapefruit juice or with soda or tonic water and ice, or even sparkling wine. Simply top it up with your mixer of choice for a refreshing way to pass a sunny afternoon.
Sambuca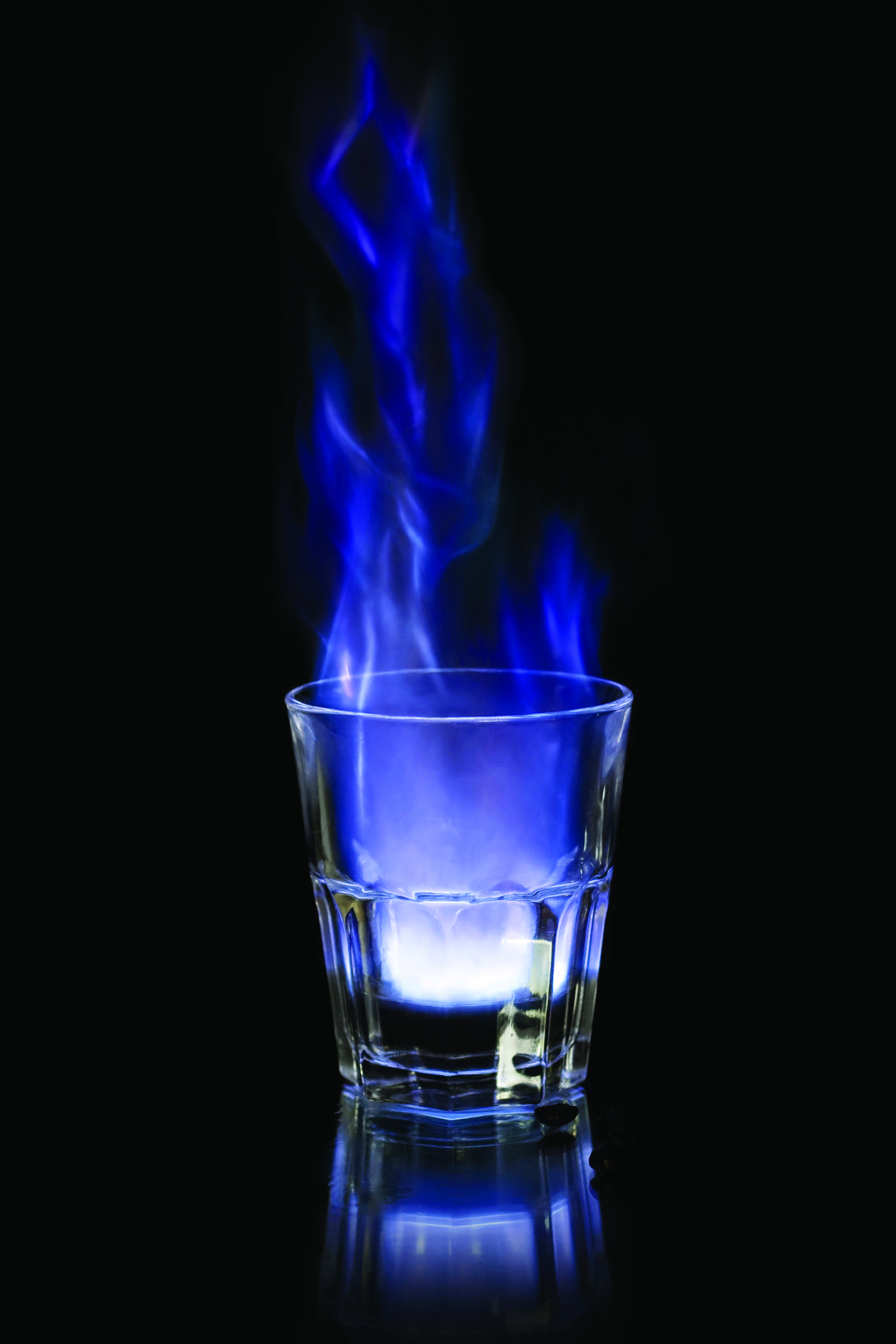 Sambuca is made with star anise and elderflowers. It is served as a digestivo, or with water as a long drink. It is traditionally served after dinner with three coffee beans in it to signify health, happiness and prosperity. And, of course, sometimes the concoction is set on fire as a 'flaming' sambuca. Just make sure you put it out before you drink it…